Bette Midler Net Worth and How She Makes Her Money
Bette Midler is best known for her appearances in movies such as Beaches and Hocus Pocus. She's also known for her hit songs "Wind Beneath My Wings," and "From a Distance." Here's a look at Bette Midler's net worth, career, and how she makes her money.
How Bette Midler became famous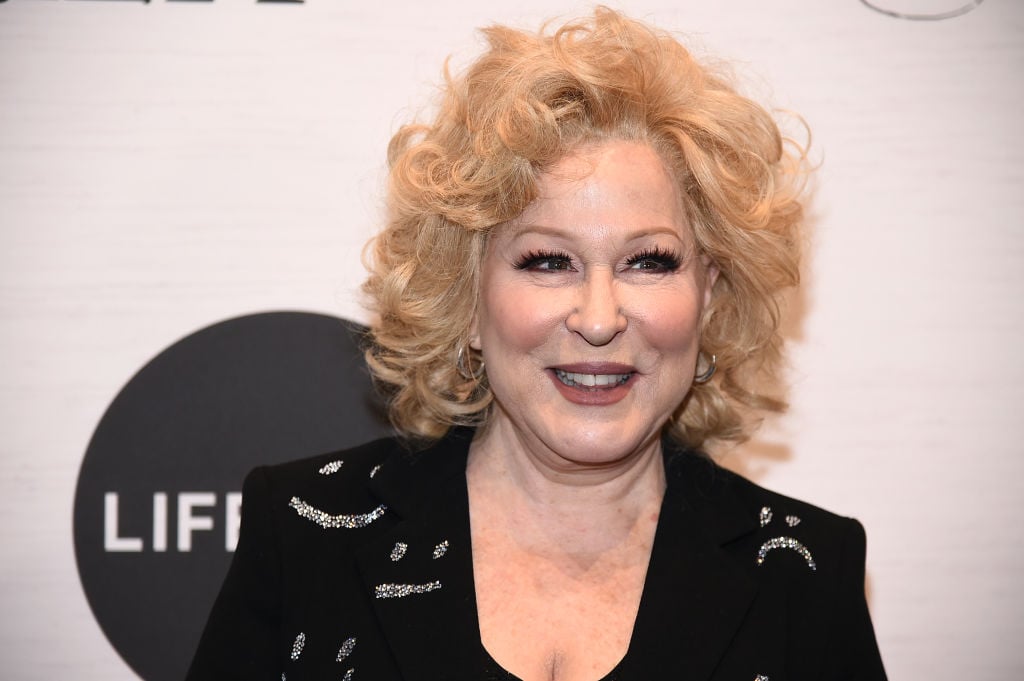 Bette Midler started her entertainment career in theatre. She appeared in Off-Off-Broadway productions before her roles in the Broadway plays Fiddler on the Roof and Salvation. Midler became popular after she began performing at a gay New York City bathhouse called Continental Baths, earning the nickname Bathhouse Betty.
Midler made her film debut in the 1966 movie Hawaii, in which she had an uncredited role as a passenger. Her first credited movie role was in the 1971 film The Thorn, in which she played the role of Virgin Mary. After that, she appeared in the 1979 film The Rose. Midler continued to have a successful movie career throughout the '80s and '90s.
Bette Midler's movies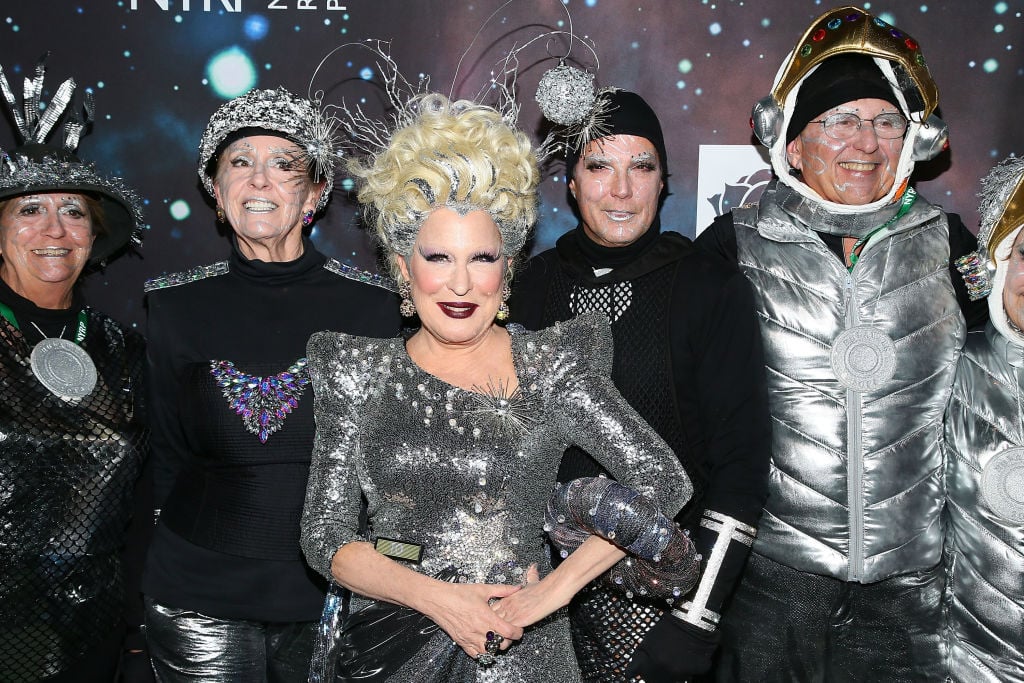 So far, Midler's highest-grossing film is What Women Want (2000), with a lifetime gross of $182,811,707. Other high-grossing films include The First Wives Club (1996), with a lifetime gross of $105,489,203; Parental Guidance (2012), with a lifetime gross of $77,267,296; and Ruthless People (1986), with a lifetime gross of $71,624,879, according to Box Office Mojo.
Bette Midler's music career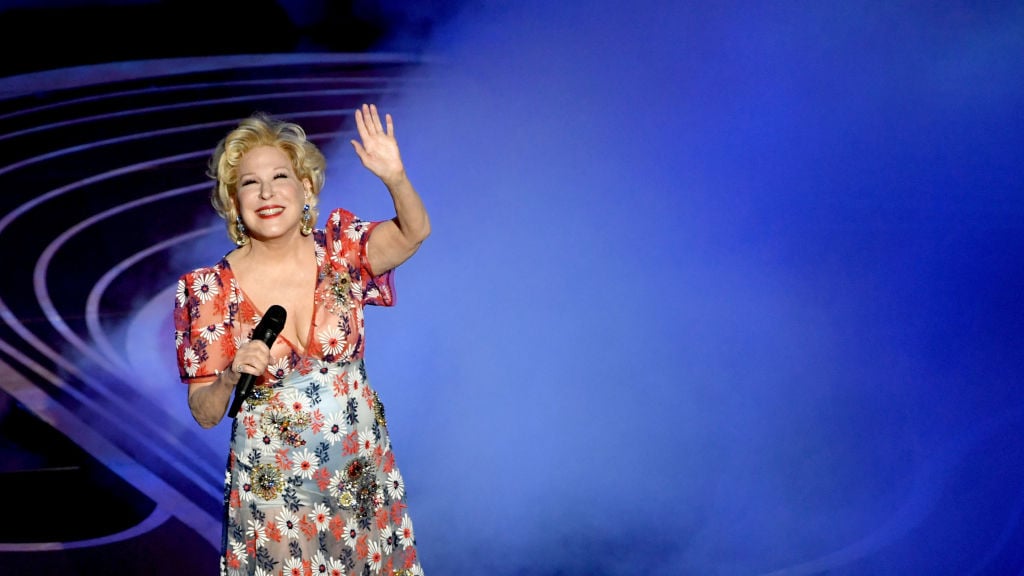 Midler's musical performances caught the attention of the president of Atlantic Records. After being signed with the label, Midler released her debut album, The Divine Miss M, in 1972. The album was a success, reaching platinum and earning Midler a Grammy Award in the Best New Artist category. Afterward, she released the albums Bette Midler and Songs for the New Depression.
How Bette Midler makes her money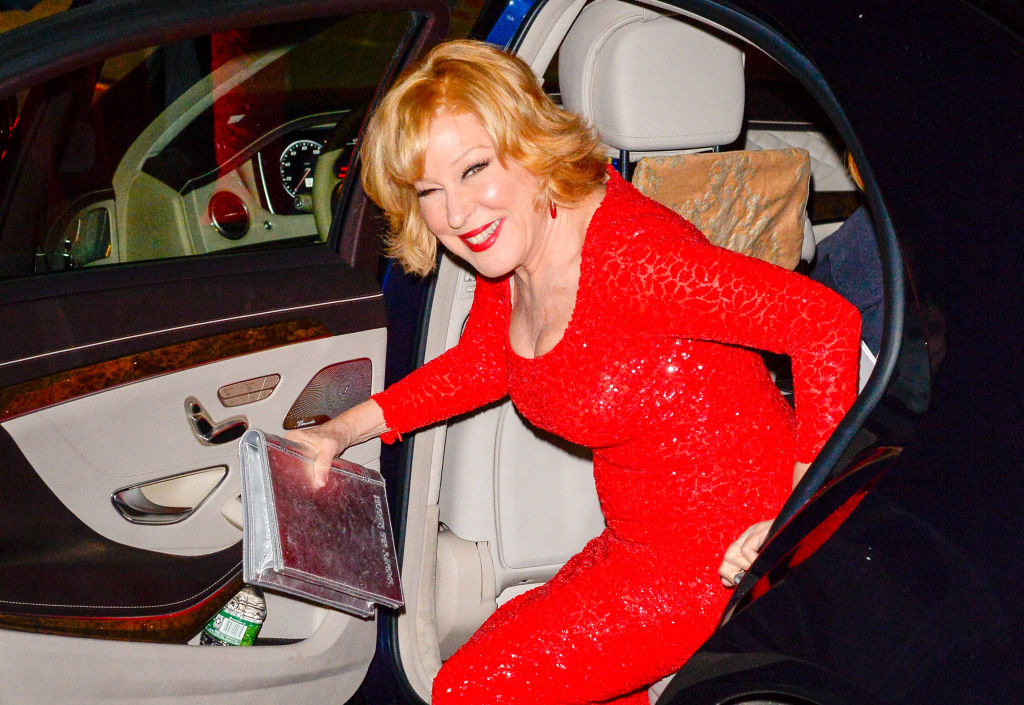 Midler earns money from many sources outside of acting and singing. She also makes money as a producer, director, and writer. Some of her production credits include Beaches (1988), For the Boys (1991), Bette Midler in Concert: Diva Las Vegas (1997), Divine Secrets of the Ya-Ya Sisterhood (2002), and two episodes of the television series Bette. So far, she has one director credit for the television special Bette Midler: The Showgirl Must Go On (2010).
How old is Bette Midler?
Midler was born on December 1, 1945, in Honolulu, Hawaii.
Bette Midler's net worth
As of this writing, Bette Midler has a net worth of $230 million.
Read more: Samuel L. Jackson Net Worth and How He Makes His Money
Check out Showbiz Cheat Sheet on Facebook!