Bette Midler Reveals 2 Songs She Regrets Ever Recording
Bette Midler has delighted fans for decades with her music. She's demonstrated her singing talents in movies (Hocus Pocus, anyone?), musicals, and plays. Now a Grammy winner with multiple hit songs and more than 10 studio albums to her name, the 75-year-old is sharing which tracks of hers she regrets ever recording.
Does Bette Midler write her own songs?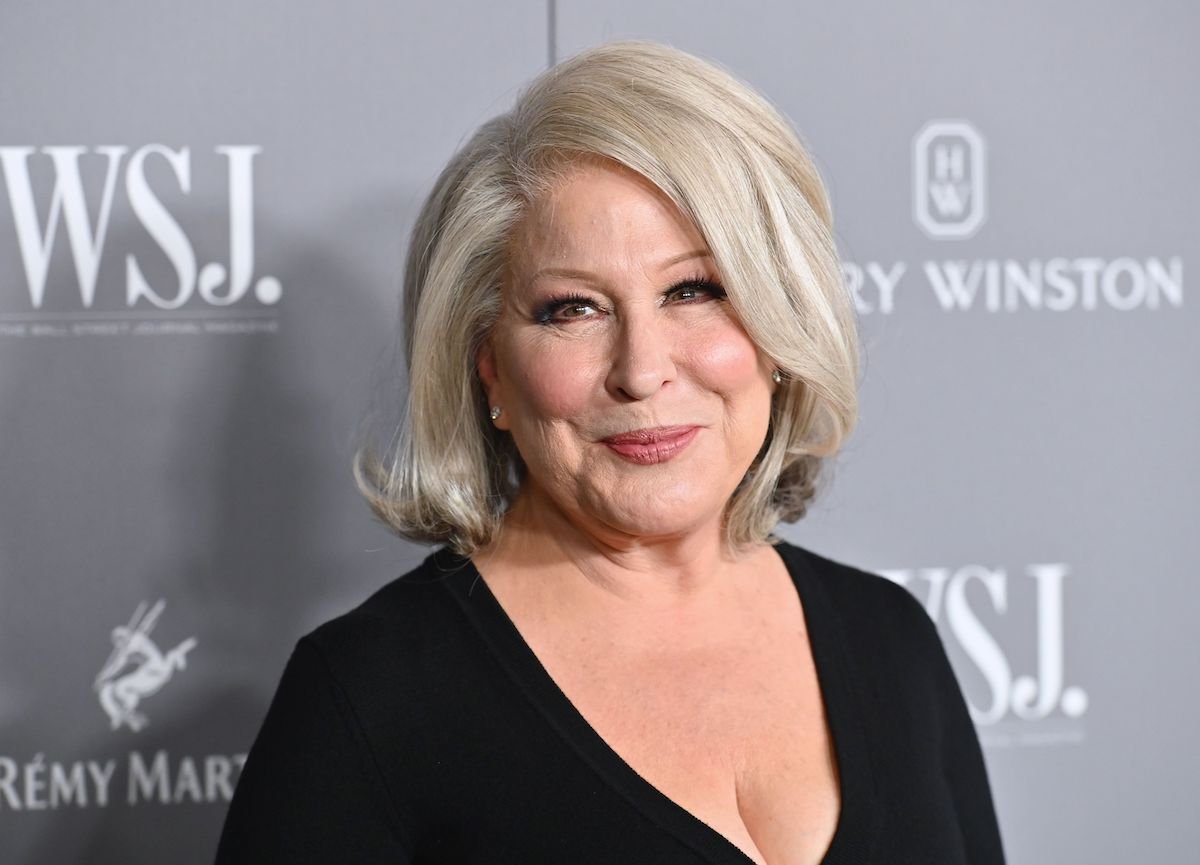 Midler doesn't always write all of her own songs. The majority of the time she works with other songwriters on the tracks that end up on her studio albums.
She has working relationships with multiple songwriters in the music industry who she's been known to work with over the years. However, that doesn't mean she's not an accomplished songwriter in her own right. According to Biography, the Songwriters Hall of Fame honored Midler with the Sammy Cahn Lifetime Achievement Award in 2012. 
Bette Midler regrets 2 songs from her fifth studio album, 'Things and Whispers'
In an interview with Parade published on Feb. 12, 2021, Midler talked about retirement and her decades-long career in the entertainment industry. At one point, she reflected on her hits as well as her misses. She admitted everyone has "some stinkers" in their catalog before sharing two of her own least favorite songs. She considers hers to be from her disco-inspired fifth studio album, Thighs and Whispers. 
"Everybody's bound to do some stinkers, like 'Married Men," she said before adding, "Please, God, shoot me now!"
Midler shared that she feels similarly about "My Knight in Black Leather." 
"Save me! That was the label saying, 'You have to record this,'" she added. 
Another song on the same album, "Big Nose From Winnetka," has since become a popular number for Midler to perform one of her many concert tours. 
Bette Midler's most famous song is 'Wind Beneath My Wings'
What about Midler's other songs? Namely her hits. Midler has popular songs such as "From a Distance," "You Don't Own Me," and "Boogie Woogie Bugle Boy. Although those don't even come close to the popularly of "Wings Beneath My Wings."
Jeff Silbar and Larry Henley wrote the song in 1982 before Midler sang it for the soundtrack to her 1988 film, Beaches. Now considered a standard, "Wind Beneath My Wings" topped the Billboard charts and earned Midler a Grammy for Record of the Year. 
Originally, she wasn't even a fan of the song. Midler didn't want to record it because she "thought it was too sentimental." It wasn't until Marc Shaiman, a songwriter and close friend, encouraged her to sing the track that Midler agreed. Plenty of singers have their own versions of "Wind Beneath My Wings" but Midler's is the most popular.