Bette Midler Reveals Her 'Happiest' Times on Stage: 'I Was the Boss'
Bette Midler's no stranger to the stage. She's spent decades performing in everything from musicals and plays to film and television. But even Midler, who is sometimes called The Divine Miss M, admits certain times on stage have been happier than others. 
Bette Midler's been performing on Broadway for decades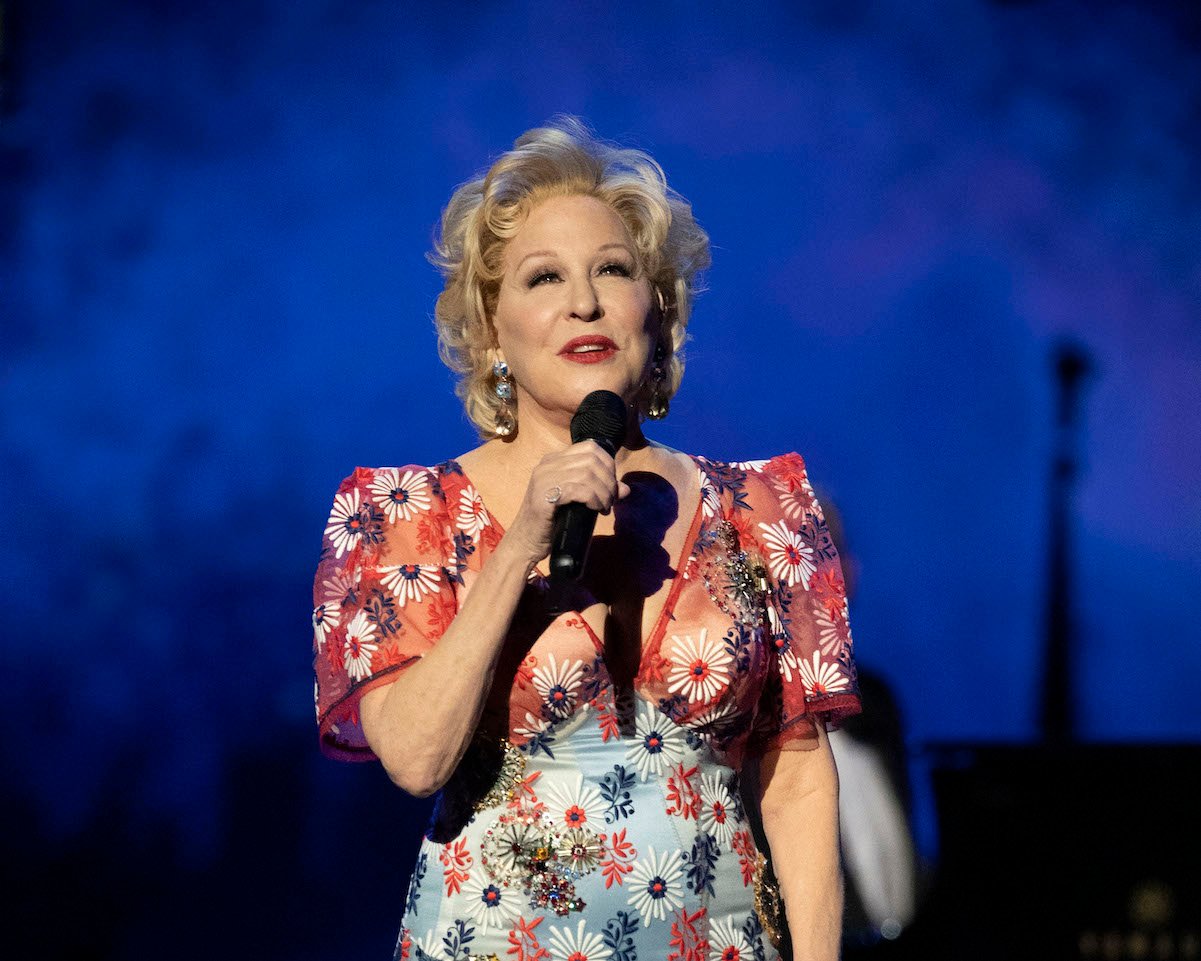 Midler's at home on Broadway. She starred in a number of Off-Off-Broadway productions before landing more prominent roles in popular Broadway shows. Relatively early on in her career, she starred in both Fiddler on the Roof and Salvation. According to IMDb, she even won a special Tony Award for "adding lustre to the Broadway season" in 1974. Most recently, Midler became a Tony Award winner for her performance as Dolly Levi in the Hello, Dolly! revival on Broadway. 
Her continued success is reflected in her bank account. Today, Midler's net worth is estimated to be around $230 million thanks to her hit songs, successful films, and more. 
Bette Midler says performing in one-woman shows made her 'happiest'
During an interview with Parade published on Feb. 12, 2021, Midler reflected on her career in the entertainment industry. She shared that one of her proudest moments happened when she starred in one-woman shows. 
"That's the time I was the happiest because I got to do it all," she explained. "I got to be funny, to play characters, to sing and wear fancy clothes, to slap on makeup and wear silly wigs. And I was the boss. I didn't have to be part of somebody else's dream. I was doing my own dream."
In 2013, Midler starred in John Logan's I'll Eat You Last: A Chat with Sue Mengers. A one-woman show about her friend, Hollywood agent Sue Mengers, it involved Midler sitting on a couch for the duration of the 90-minute play.  
Bette Midler says she's done being on stage
Don't expect the Golden Globe winner to star in any one-woman shows soon. Midler's fine moving toward retirement. 
"My time on the stage is basically up," she said. "I'm 75." 
Age isn't the only reason the Beaches star is ready to start a new chapter in her life that doesn't involve being on stage. 
"I don't have the impulse to prove myself anymore," she said. "I feel like 'I did that.' And I've done a lot. I've earned my rest. Am I going to make an announcement? No. I'm just going to fade away." 
Midler's certainly covered a lot of ground in her career. She's only an Academy Award win away from joining one of Hollywood's most exclusive clubs. If she wins an Oscar she'll have achieved EGOT status, meaning she's been awarded an Emmy, Grammy, Oscar, and Tony. 
Bette Midler may be done on stage but she's not completely done with acting
Midler fans, don't fret. TheFirst Wives Club star isn't completely done performing. She's set to reprise her role as Winifred Sanderson in a Hocus Pocus sequel.
The Halloween movie's become something of a cult classic since it debuted in 1993. For years fans have been asking for a follow-up to the original and they're finally getting one. Not many details about Hocus Pocus 2 have been made public. Midler and her fellow Sanderson sisters — Sarah Jessica Parker and Kathy Najimy — have signed on for the Disney+ film.