'Better Call Saul' Actor Rhea Seehorn Says She's 'Not Similar to Kim'
Find out why actor Rhea Seehorn said she's 'not similar' to her character Kim Wexler on the AMC series 'Better Call Saul.'
Rhea Seehorn plays Kim Wexler, the just counterpart of Jimmy McGill/Saul Goodman on Better Call Saul. To promote the fifth season of the AMC series, Seehorn discussed Kim's story arc and admitted that she doesn't have too much in common with her character.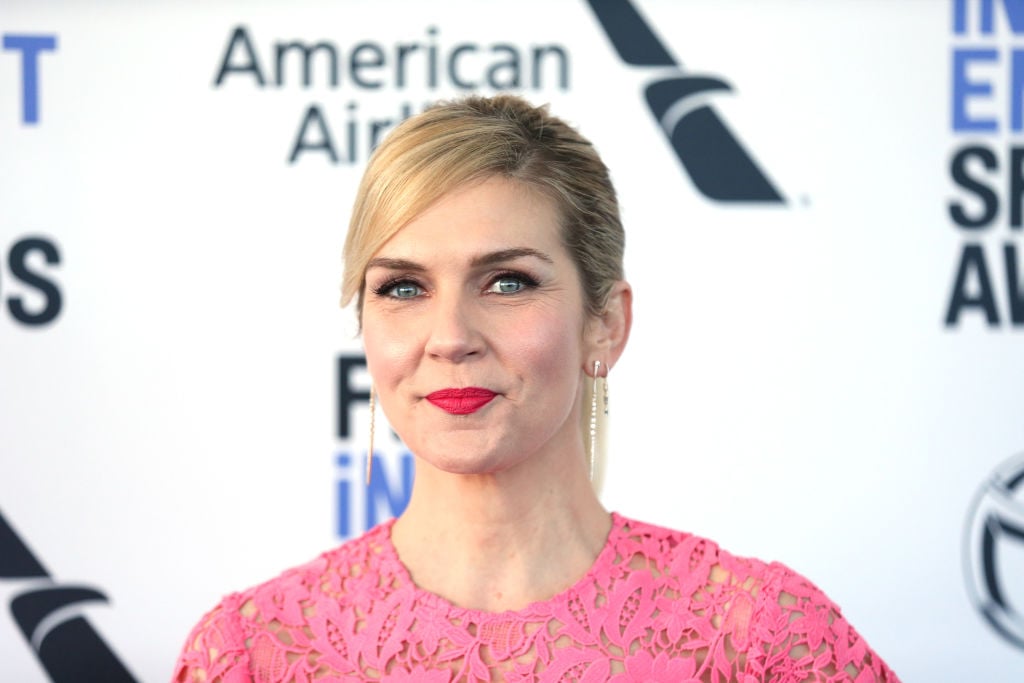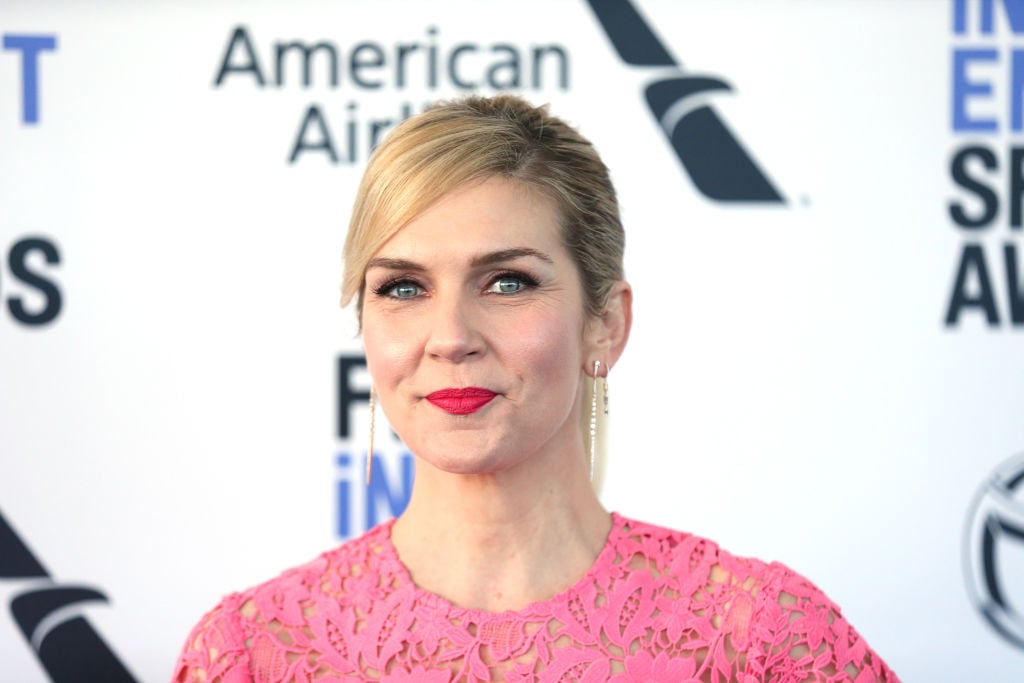 Kim helped create Saul Goodman
Kim Wexler has always fought for good. In an interview with Consequence of Sound, Seehorn talked about loving Kim's drive to help her clients "get what they said they wanted." Initially, that comes in the form of helping Jimmy get what he deserves — to be taken seriously by his older brother, Chuck, and become a lawyer. Later, it becomes about helping her pro-bono clients, like Mr. Acker. Being friends with Jimmy McGill/Saul Goodman has allowed Kim to find new ways of helping her clients seek justice — even if it means bending the rules a little bit.
In discussing Kim's desire to help others achieve their wants, Seehorn expressed how Kim has never "tried to make [Jimmy] be what she wants" him to be. It's not in her nature to do so, but in not expressing her wants and helping Jimmy try to become what he said he wanted — a real lawyer, not the criminal lawyer that is Saul Goodman — Kim is only watching Jimmy "[drive] his car off a cliff." 
Rhea Seehorn says she's 'not that similar' to Kim Wexler 
In her interview, Seehorn also discussed the similarities and differences she shares with her character. Seehorn' said she is "not that similar to Kim," then went on to explain the political challenges that come with playing the part. "She's so much more skilled than I am," Seehorn admitted. 
Unlike Seehorn, who can't not be concerned with whether or not people like her, there is an effortless lack of caring to Kim. She characterized Kim as someone who doesn't "care to fill silences" — someone who is "incredibly kind, but not concerned with being likable." She continued: "Like she would win at poker, and I would not, and I love that quality of her."
While Seehorn admitted she doesn't have much in common with her character, she did say she aspires to be more like Kim. 
How Rhea Seehorn prepares to play Kim Wexler 
Seehorn said she only gets scripts for the show one at a time, calling each of them "beautiful, sometimes nail-biting novels." She credited show-runners Vince Gilligan and Peter Gould, along with their entire writing staff, for creating such incredible storylines. 
To prepare herself for the role, Seehorn said "the first thing [she does] for the 48 hours before is just sit on [her] hands when [she's] talking to people and try to keep [her] face still."
The high caliber of writing adds to Seehorn's experience in becoming Kim. Much of her character is already developed from the scripted silences that Kim takes — "they can put a lot of storytelling on my silences sometimes," Seehorn explained.
When it comes to Kim's outbursts, Seehorn said she's able to portray them as she sees fit.
When she does erupt, as we've seen a couple of times, it's sometimes all-encompassing, and so they do trust me a lot with those things and they let me shape and contribute to those things a lot. But it's not a situation where I'm in the writers' room and pitching ideas, or even aware of where they're taking her. I know they've said that their writing is organically responsive to what I've been doing. But, how that timeline worked out in the writers' room I couldn't really speak to it.

Rhea Seehorn, Consequence of Sound
When asked about how Kim's story will end, Seehorn said she was sworn to secrecy. With a sixth and final season of Better Call Saul confirmed, it's only a matter of time before fans find out what happens to Kim Wexler.
Related: 'Better Call Saul': Where Is Kim Wexler in 'Breaking Bad?'