'Better Call Saul' Actor Says There Are 'Big Clues' for Season 6 in This Teaser Image
While details about 'Better Call Saul' Season 6 are limited, an actor on the show notes that there are 'big clues' about what's ahead in a teaser photo.
Slowly but surely, it's getting closer to the return of Better Call Saul, AMC's hit series chronicling the earlier days of Saul Goodman, the "criminal" lawyer from Breaking Bad.
The show will begin to air its final season in April, completing Jimmy McGill's transformation into the shady attorney and showing what happened to Saul after Breaking Bad. While few plot details have emerged, an actor on the show notes that there are "big clues" about Better Call Saul Season 6 in one teaser image.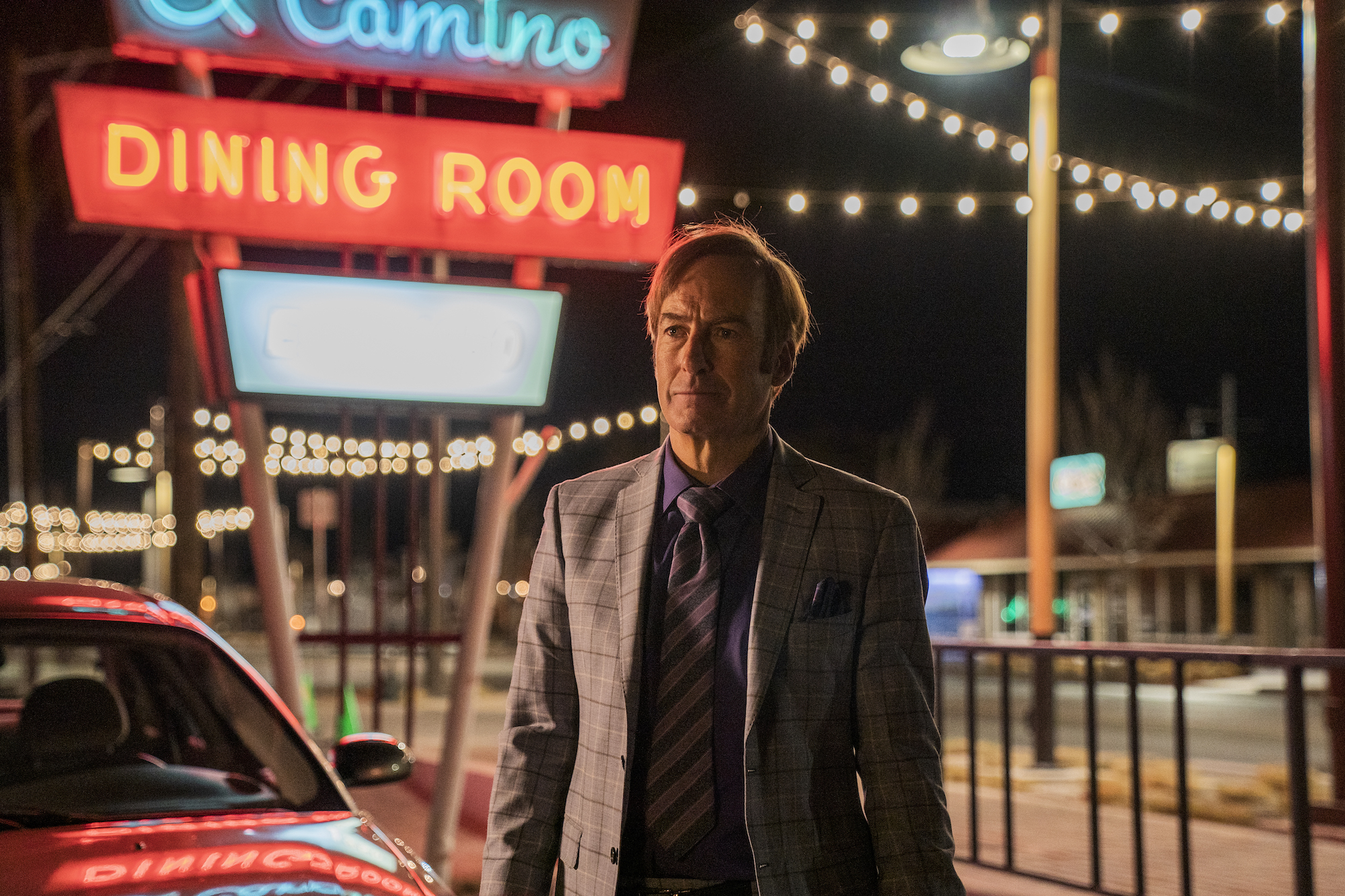 Jeremiah Bitsui says there are clues about 'Better Call Saul' Season 6 in this photo
The photo in question was shared online by Michael Mando, the actor who plays Nacho Varga. The image shows one of the Salamanca twins staring at an unsuspecting Nacho while the other toys around with his gun. "APRIL 18 … ⏱ Tick Tick BOOM 💥 #BetterCallSaul season 6 premier!" he captioned the image.
Actor Jeremiah Bitsui reacted to the post in the comment section on Instagram. "Guys, there's big clues in this one…," wrote Bitsui, who stars on the show as Victor. "AMC might want papas 😜."
Fans shared various ideas about what the image means, but it seems most took it as confirmation that Nacho is in trouble. He disappeared after the attempted assassination on Lalo Salamanca (Tony Dalton) in the Better Call Saul Season 5 finale, but Lalo seems bent on revenge.
A teaser for Better Call Saul Season 6 offers a glimpse of the aftermath of the attack, showing the murderous twins arriving at Lalo's family compound and making their way inside.
There could be 'a fair amount of violence' in the next season
Bob Odenkirk, who leads the series as the shady attorney, was asked about what to expect in an earlier interview with Collider. At the time, filming was in the beginning stages, and he hadn't read the full script. But he thought the season would involve "a fair amount of violence."
"I'm finding out script by script [how the season goes]," he said. "I'm told that the wheels come off in Season 6 and it explodes in a million directions. That sounds to me like there's a fair amount of violence, but I don't know for a fact."
When Den of Geek asked producer and writer Thomas Schnauz whether violence would occur in the final season, he said there would be. He couldn't say for sure that there would be more than in the past. But he felt it was possible considering it's the end of the show.
"We're coming to the end, so whatever happens will probably hit harder," he noted.
Watch new episodes of 'Better Call Saul' in April
Better Call Saul Season 6 will begin to air on April 18 on AMC. There are seven episodes to start, then the remaining six will begin to roll out on July 11.
There are also new projects in the works, including the animated series Slippin' Jimmy, which focuses on Saul and his brother Chuck in their younger days. Read more about that here.