'Better Call Saul': Andrea Sooch Portrays Werner's Widow Margarethe
Better Call Saul Season 6 Episode 5 took fans all the way to Germany to catch up with Lalo Salamanca. Lalo tracked down Werner Ziegler's widow, Margarethe, in the hopes of getting proof that Gus attempted to kill him. Charming as ever, Lalo strikes up a conversation with Margarethe. The actor who played Werner's widow probably looked familiar to some viewers.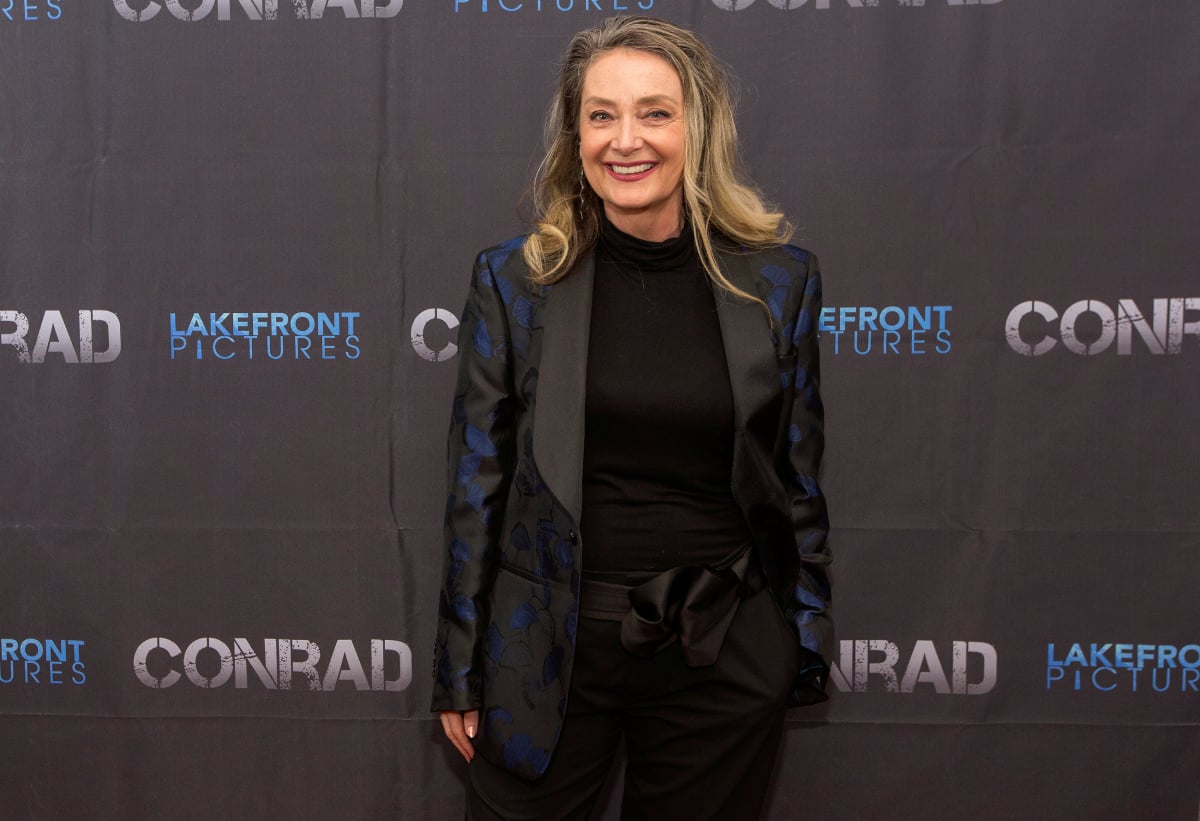 Andrea Sooch guest-starred as Margarethe in 'Better Call Saul' Season 6
Better Call Saul Season 6 Episode 5 features Andrea Sooch as Margarethe. She sat at a bar and ordered a martini when suddenly an attractive stranger walked up and started talking about New Mexico. Fans know this man to be Lalo Salamanca.
Lalo introduces himself as Ben. Eventually, the conversation leads to Margarethe's husband, Werner Ziegler, who was hired to construct Gus' superlab in season 4. Mike killed Werner for his indiscretion, but Margarethe reveals that she believed Werner died in an accident at work.
Of course, none of Werner's men appeared at his funeral, which confused Margarethe. "They sent flowers, keepsakes, and so on, but not one of them showed his face," she tells Lalo. Lalo walks Margarethe home and she very nearly invites him inside. Later, Lalo breaks into Margarethe's home and finds the plaque from Werner's men. This gives Lalo the lead he needs to continue his quest for proof.
Here's why Andrea Sooch looks so familiar
Last week's Better Call Saul guest star Andrea Sooch has worn many hats over the course of her life. According to IMDb, Sooch was born in Budapest, Hungary, where she started performing violin and in the choir at the age of 6. Sooch moved to Vienna after the Iron Curtain opened and eventually was offered a full scholarship to the American Musical and Dramatic Academy. She moved to the United States in 1994.
Since then, Sooch has made guest appearances on a wide variety of TV shows. Her first acting credit was in 2001 in the long-running soap All My Children. Over the years, Sooch has shown up in Law & Order: Criminal Intent, Broad City, The Blacklist, New Amsterdam, and more.
One of Sooch's longest-running roles on a TV show came when she was cast in the comedy/drama series, Claws. The series follows five female manicurists who enter the criminal underworld when they begin laundering money for a nearby pain clinic. Sooch's character Riva is the former leader of the Russian mafia.
'Better Call Saul' creative minds wanted fans to sympathize with Margarethe
Although the scene between Lalo and Margarethe is set in Germany, like most of Better Call Saul it was filmed in Albuquerque, New Mexico. During an episode of the Better Call Saul Insider podcast, the creative minds behind season 6 episode 5 discussed Margarethe's encounter with Lalo.
"That character, you have to kind of feel for her immediately in order for that whole sequence to work," said director Melissa Bernstein. "I think with her you wanted to feel like, 'No, no, please don't let her die.' I think Alison [Tatlock] and I both had a lot of fun all of a sudden having this kind of flirty romance in the middle of the episode. We wanted that to feel believable."
New episodes of Better Call Saul air Mondays at 9 p.m. EST on AMC.
RELATED: 'Better Call Saul': Tony Dalton Teases Season 6 Lalo — 'Now He's Pissed'