'Better Call Saul': 'Bad Choice Road' Was the Highest Rated Episode Yet, Drawing Comparisons to 'Breaking Bad' Greatness
It's impossible to resist comparing Better Call Saul to its predecessor, Breaking Bad. No one — including showrunners Vince Gilligan and Peter Gould — knew exactly how the show was going to play out. But now five seasons in, there are murmurings that the spinoff prequel could potentially surpass the original in terms of quality. And that would be a big deal, considering that Breaking Bad is considered one of the greatest television dramas of all time.
Better Call Saul has always been a slow burn that's big on character development and doesn't have as many explosions of both the figurative and literal variety. But this season is starting to change all that, and after forcing fans to become so emotionally invested in the characters, it's making the drama even more tragic.
Season 5, Episode 9 is the perfect example of that. Here's why "Bad Choice Road" is being spoken about with the same reverence fans usually reserve for the all-time great, Breaking Bad's "Ozymandias."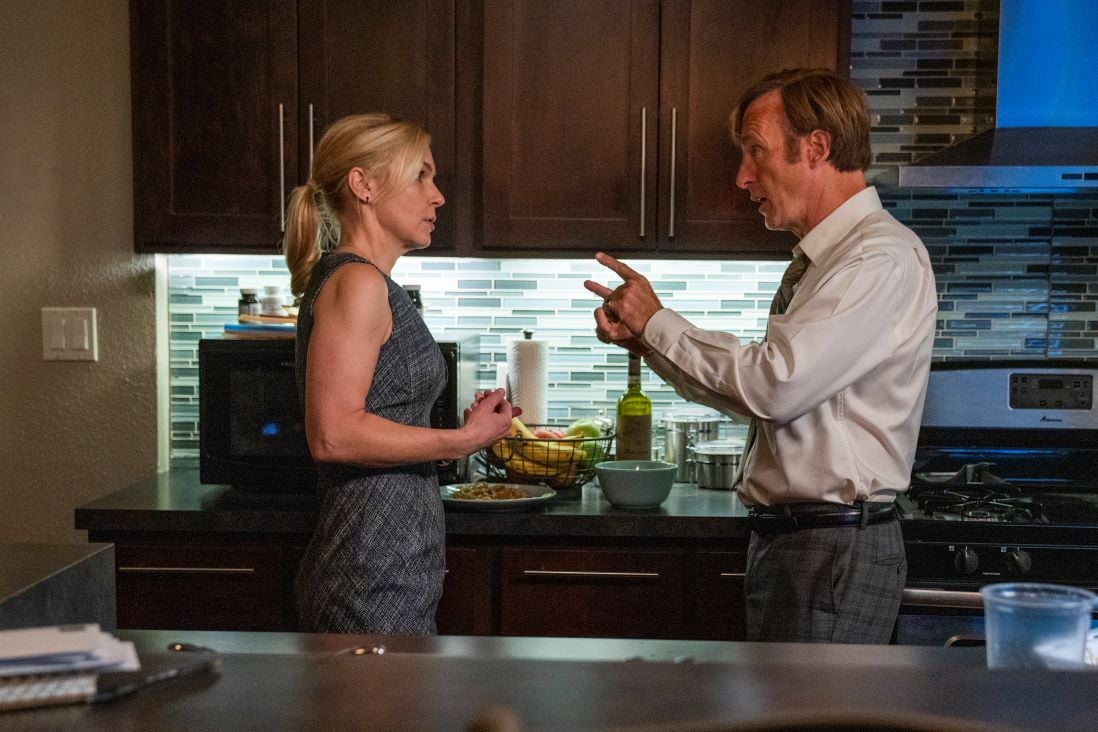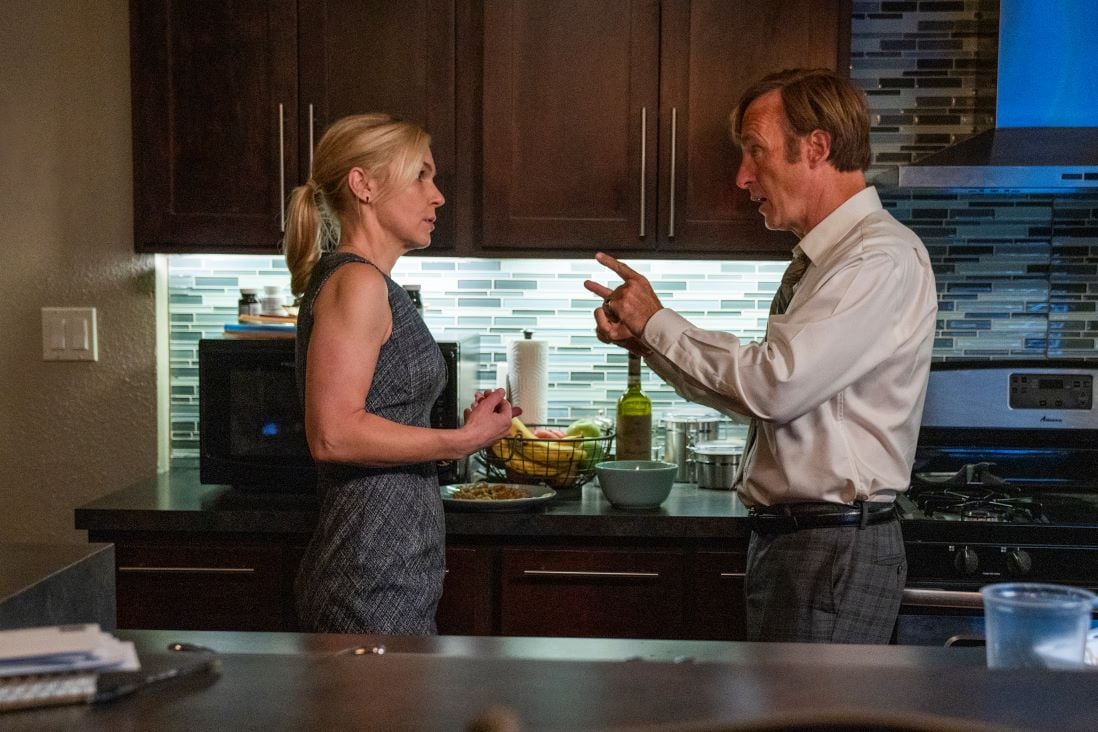 'Bad Choice Road' received a near-perfect rating on IMDB
Before "Bad Choice Road" premiered April 7, the very impressive "Bagman" got a stunning 9.8/10 rating on IMDb, which was a first for the series. The next highest episode was Season 4's "Chicanery," the one where Chuck has his legendary outburst while on the witness stand and accidentally reveals his true feelings for Jimmy.
But now "Bad Choice Road" catapulted to the top, receiving a 9.9/10 rating on IMDb. This is drawing comparisons to Breaking Bad's Ozymandias, one of very few episodes to receive a perfect 10 rating on the world's most popular and authoritative source for reviews.
It's just leading to the inevitable question — will the Better Call Saul Season 5 finale and Season 6 surpass Breaking Bad?
Fans reacted positively to 'Bad Choice Road'
The near-perfect fan rating is hardly surprising. Better Call Saul has been getting better and better, and "Bad Choice Road" fully exemplifies this. Especially the last 15 minutes of the episode.
"I thought this episode would take its foot off the gas after last episode but I find myself with sweaty palms and an unhealthy heart rate writing this," one IMDb reviewer wrote. "Absolute masterclass work again! The only thing I don't like is knowing there is only one episode left this season."
"The last 10 minutes of this episode was the best the series has shown us to this point, and it's not like this show hasn't shown us a lot of great stuff already," another reviewer agreed "The A plot and B plots are colliding, Jimmy is in this no matter what now, and he has dragged Kim into it too. Kim vs Lalo was unreal. She deserves an Emmy for this season's acting."
Episode 9 blew fans away
A third fan summed it up perfectly: "This season keeps outdoing itself with each episode. I am blown away by this one. Gripping, grim, and filled with suspense, it has everything I love about this show. I love the fact that these episodes are bringing together all the storylines they've built."
They continued, expressing the same feelings of anxiety that almost everyone felt watching the showdown. "That being said, I can't describe how intense this episode is. Left me breathing heavy for several minutes after it ended. Cannot recommend this show enough."
If this is how great the second to last episode is, then what will the finale be like? We'll find out soon enough.
Catch the Season 5 finale of Better Call Saul on April 20 at 9 p.m. ET on AMC.