'Better Call Saul': Why Bill Burr Didn't Return for the 'Breaking Bad' Prequel
Comedian Bill Burr played one of Saul Goodman's minions on AMC's 'Breaking Bad,' but he won't make an appearance on 'Better Call Saul.'
Bill Burr has a long career in stand-up comedy, but he got his start in acting on AMC's Breaking Bad. He credits Vince Gilligan for his breakout role. Sadly, he probably won't get to work with Gilligan in the Breaking Bad universe again. Although Burr's character could have made an appearance on AMC's prequel series, Better Call Saul, unfortunate circumstances prevented him from doing so.
Who did Bill Burr play on 'Breaking Bad'?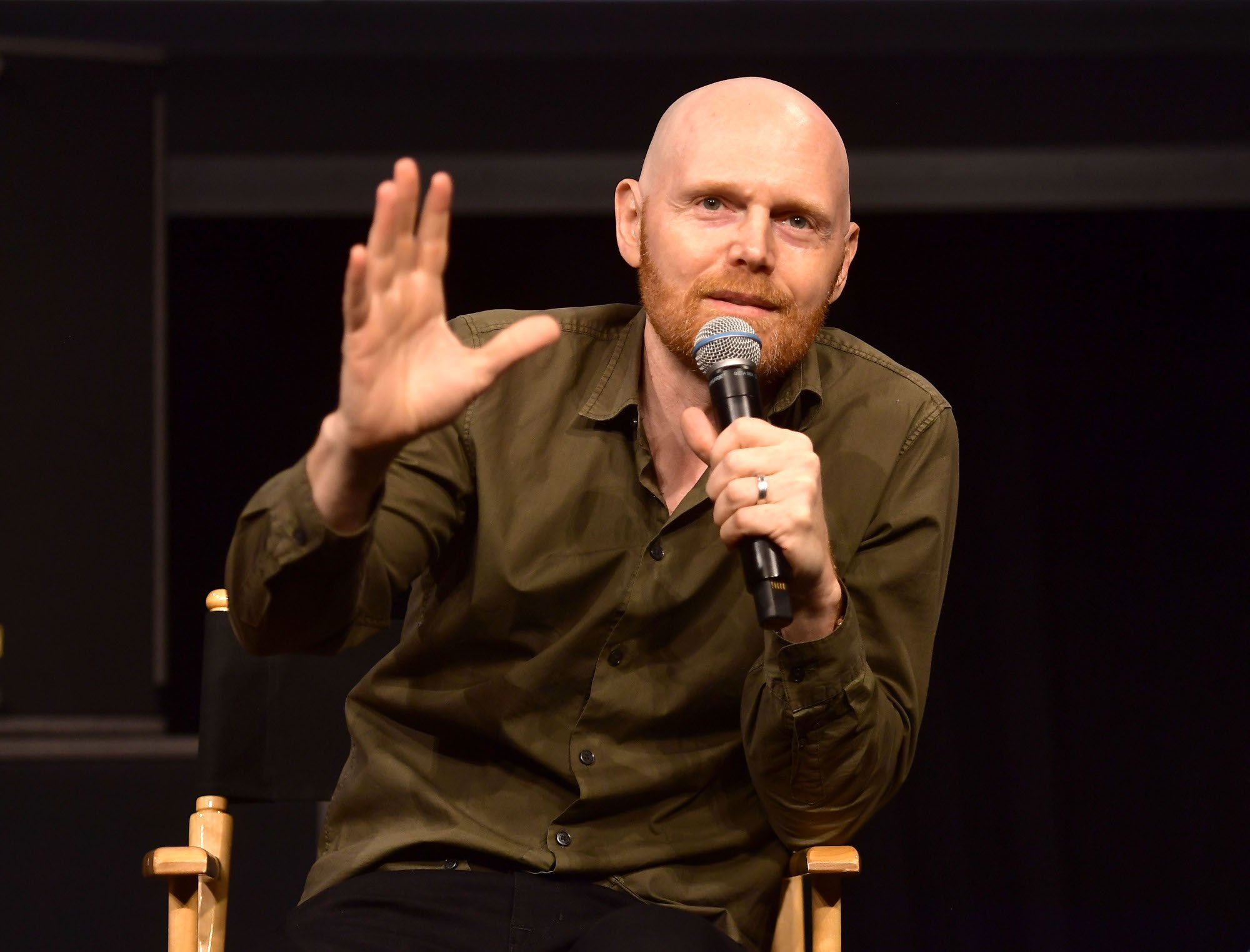 Burr shows up in a total of five episodes over the course of Breaking Bad, all of them falling between season 4 and season 5. He plays Patrick Kuby, one of Saul Goodman's (Bob Odenkirk) minions, and he can usually be seen traveling alongside Huell Babineaux (Lavell Crawford). 
Acting on Saul's orders, Kuby helps Skyler (Anna Gunn) and Walter White (Bryan Cranston) wiggle out of a few tough situations. Given his relationship with Breaking Bad's clever lawyer, fans might wonder why Kuby hasn't shown up on Better Call Saul yet. The series has explained how Saul Goodman met just about every other character from the original series, so why not Kuby?
As it turns out, Burr was supposed to make a comeback in the prequel series, but it just didn't work out as planned.
Why doesn't Bill Burr appear in 'Better Call Saul'?
During a 2019 appearance on The Rich Eisen Show, Burr addressed whether he'll make a cameo on AMC's Better Call Saul. The comedian revealed that he planned to reprise the role, but a personal loss prevented him from doing so.
"I was supposed to be on it and, unfortunately, I had somebody who was dying," Burr said. "And I knew if I did it, I knew I was going to miss it."
"It sucked," he added. "The whole thing sucked because Vince Gilligan's the reason why I have an acting career."
It's a shame Burr won't get to leave his mark on the Breaking Bad prequel, but perhaps he'll get the opportunity to work with Gilligan in another setting later on.
The comedian loved working with 'Breaking Bad' and 'Better Call Saul' creator Vince Gilligan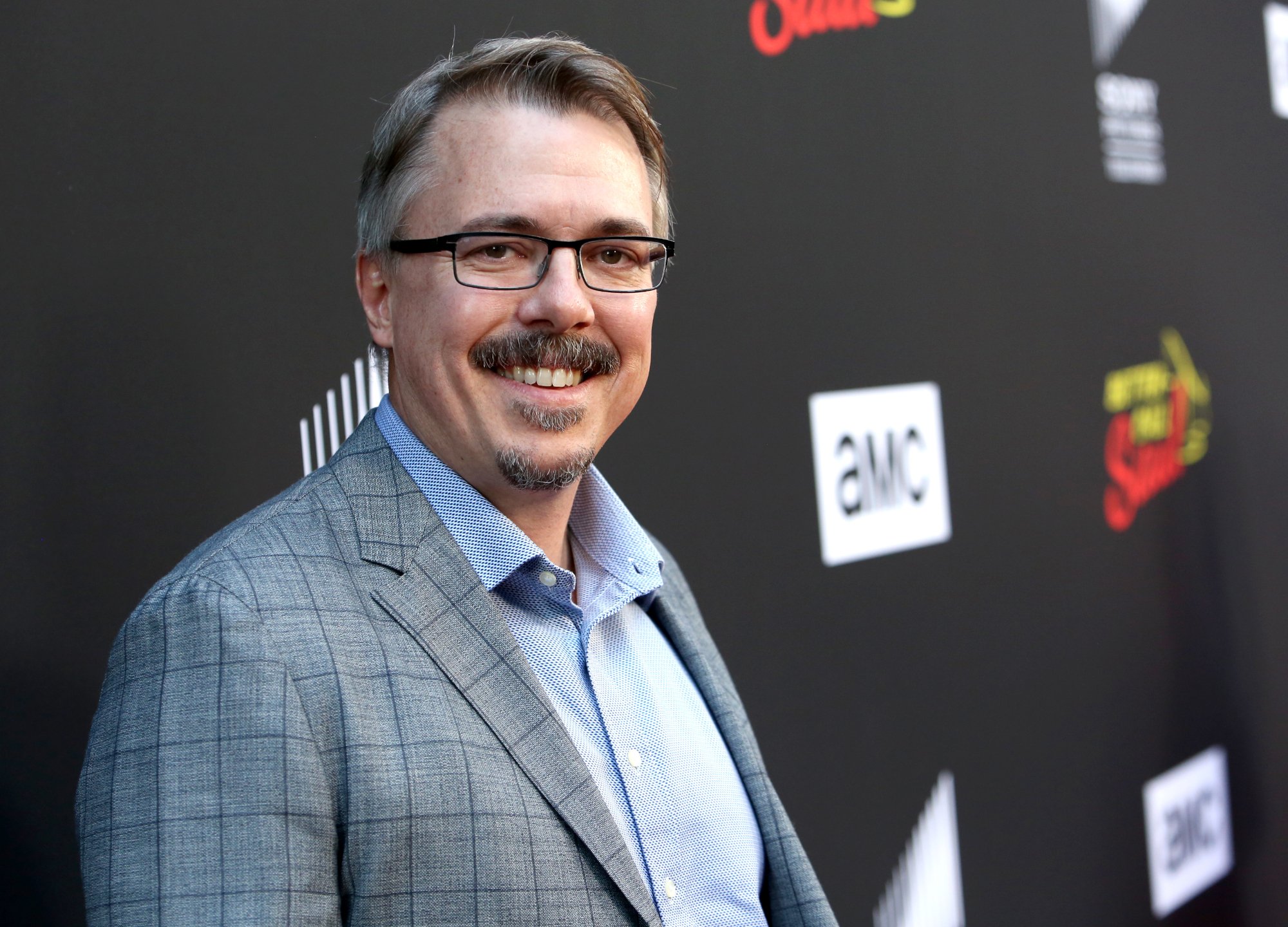 If it wasn't clear from Burr's words, the comedian is grateful for his time working with Gilligan on Breaking Bad. After crediting Gilligan for his acting career, he went on to highlight how talented the creative team for the AMC series is. In fact, Burr suggested just about anyone could become a successful actor with Gilligan's team running the show.
"People always say, 'Oh my god, you were so great in Breaking Bad,'" Burr said. "I always want to say, 'You would have been great in Breaking Bad.' That's how good they were. All you have to do is say what they wrote and stomp on the piece of tape, and they're gonna shoot it and they're gonna make you look good."
"People still think I can act because of Vince Gilligan," he added, laughing. 
Where else can fans watch Bill Burr?
Although Burr won't make an appearance on Better Call Saul, fans can still catch his other recent television appearances. The comedian portrays Mayfeld on The Mandalorian, a cameo he thought his fans would appreciate. He's also known for creating and starring in Netflix's animated series F Is for Family, which is approaching its fifth and final season.
Burr also appears in the 2020 films The King of Staten Island and The Opening Act. That's not to mention his comedy specials, most of which can be found on Netflix. They allow the comedian to truly shine, putting him in the spotlight rather than a supporting role — though it's always fun to see him show up in those as well.