'Better Call Saul': Bob Odenkirk Admits He Didn't Like Saul Goodman on 'Breaking Bad'
Bob Odenkirk reflects on 'Breaking Bad' and 'Better Call Saul' at the end of the latter. He realizes he never liked Saul, but Jimmy McGill is swell.
For Better Call Saul star Bob Odenkirk, the show is already over as he's wrapped filming. Fortunately, fans can still look forward to watching it. Looking back on his role as Jimmy McGill/Saul Goodman on Breaking Bad and its prequel, Odenkirk confesses he never really liked the Saul side of him.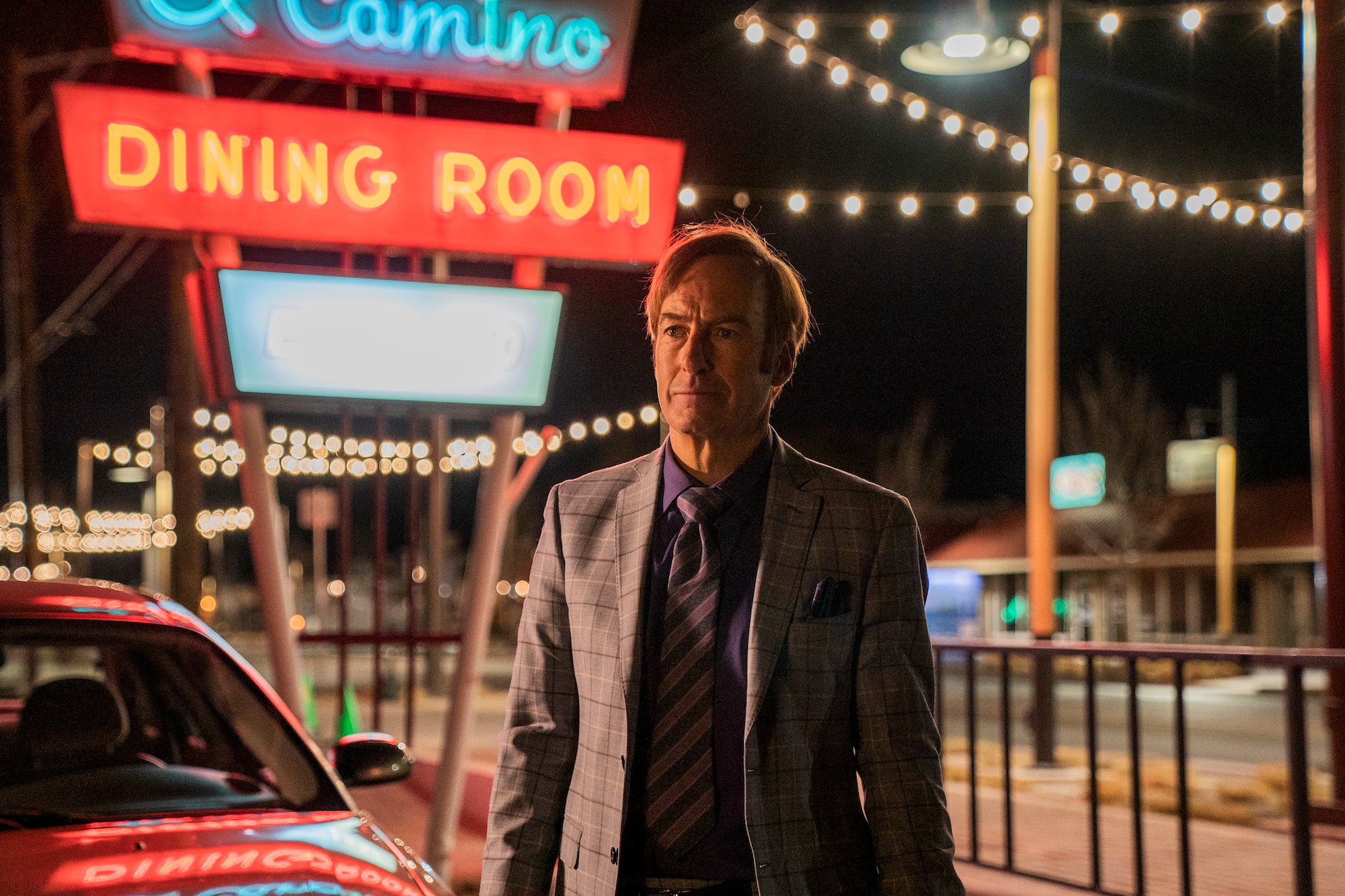 Odenkirk was a guest on the Sunday Sitdown with Willie Geist podcast on March 13 to discuss his memoir Comedy Comedy Comedy Drama. Reflecting on Better Call Saul, Odenkirk explained his preference for Jimmy Mcgill. Better Call Saul Season 6, Part 1 premieres April 18 on AMC.
Why Bob Odenkirk doesn't like Saul Goodman 
Breaking Bad introduced Saul Goodman when Walter White (Bryan Cranston) needed a way to launder his meth money. It was only in Better Call Saul that Odenkirk got to show the real Jimmy McGill.
"Saul was the front, was the persona he played in Breaking Bad and that he presented to the public as this fast talking sleazy lawyer who he wanted you to see him that way," Odenkirk said on Sunday Sitdown. "He wanted to present himself that way. He wanted to attract a certain clientele that would like that. That guy, Saul Goodman, I don't like. I don't like people who operate with situational ethics, whatever that's to my advantage in the moment, that's my ethic. I don't like people like that. So I didn't love this guy. It was fun to play him in Breaking Bad but I didn't like him."
Jimmy McGill's endearing qualities in 'Better Call Saul'
Odenkirk went on to explain how Jimmy McGill opened up a world of character for him on Better Call Saul. The prequel shows how Jimmy was still a shady lawyer, but thought the ends justifies the means. 
"Then Jimmy McGill is a great guy," Odenkirk said. "I mean, he's a sweet guy. He's got skills but he doesn't know how to use them. I think a lot of people struggle to find their best place for their talents in the world. They don't, when they're 22, luckily find a thing that they love. They maybe find it when they're 30 or even 40 or maybe even later in life. So that's his trajectory. Jimmy is trying to find a place where he can use his talents, which he loves to use, but he can't find where he can get the love and respect from the people he cares about. So I like Jimmy. I'm not in love with Saul."
Bob Odenkirk will still miss Saul Goodman
Even though he's not a fan of that type of person, Odenkirk knows Saul Goodman was in his life for far too long to dismiss. Odenkirk expects to feel the pangs once the Better Call Saul series finale airs. 
I think I'm going to feel badly when I watch the season that I had to say goodbye to this guy, and then as years go by because there has never been a better role written than Jimmy McGill/Saul Goodman/Gene Takovic. That's who he is when he's in hiding. James McGill. I mean, one page would be pure comedy. Four pages later would be absolutely earnest, heart on his sleeve drama. I did not deserve this role. When I would read those scripts and I would see that dynamic variance, I would think there's some great actor somewhere who deserves this and not me. But I got to do it. I did my best. 

Bob Odenkirk, Sunday Sitdown with Willie Geist, 3/13/22