'Better Call Saul': Bob Odenkirk Reacts to Jimmy and Kim's Sex Scene
Better Call Saul's episode "JMM" had a lot of major moments. It began with Jimmy McGill (Bob Odenkirk) and Kim Wexler (Rhea Seehorn) acting on her suggestion from the end of "Wexler v Goodman." It had Jimmy letting loose on Howard Hamlin (Patrick Fabian) and it had a very revealing love scene between Kim and Jimmy.
[Spoiler Alert: This story contains spoilers for Better Call Saul.]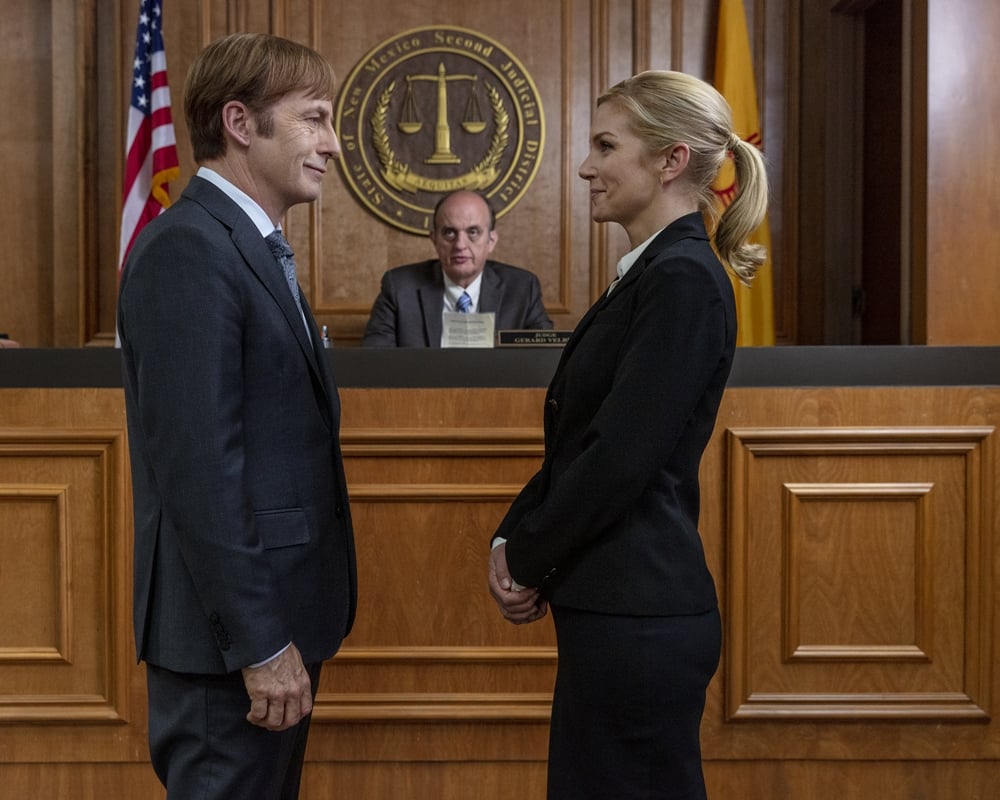 Odenkirk was on The Better Call Saul Insider Podcast episode released March 31 discussing "JMM." Writer Alison Tatlock and director Melissa Bernstein joined Odenkirk and all three discussed the love scene. Better Call Saul airs Mondays at 9 p.m. on AMC.
Bob Odenkirk has no issue with nudity
Odenkirk hasn't shied away from nudity in his career. When he was doing Mr. Show with David Cross, he performed a sketch entirely nude. 
"I did a scene for Comic Relief 8 with David Cross, this naked phrase guess where I had to get naked in Radio City Music Hall," Odenkirk said.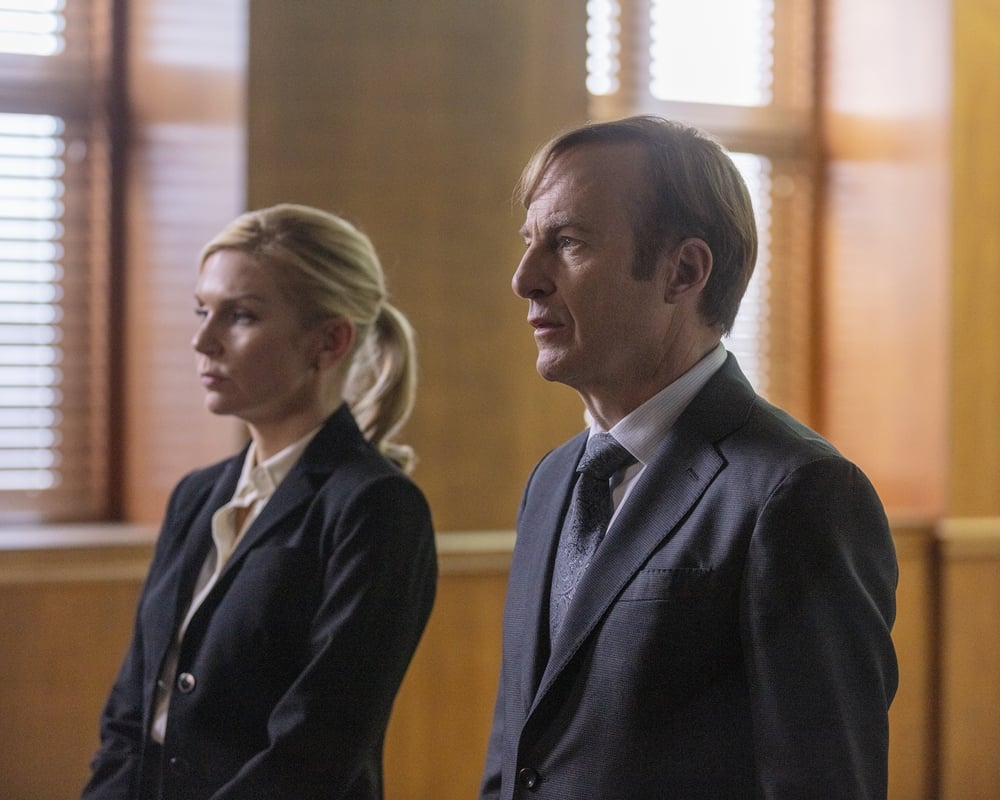 When he's playing Jimmy McGill, Odenkirk can totally distance himself from the nudity.
"I never feel like I'm me when I'm playing a character," Odenkirk said. "It's weird. I'm playing a guy who has to get naked. Bob Odenkirk doesn't have to get naked. The guy I'm playing has to. So I don't really feel like I don't want to get naked anywhere except at home, like a normal person, but if the character has to do it then it's not really me. I don't think of it that way."
Filming the 'Better Call Saul' sex scene
The sex scene was relevant to Better Call Saul because Jimmy and Kim were consummating their marriage. Kim suggested marriage as a business proposition. During their lovemaking, Jimmy confessed the pickle he was in defending Lalo Salamanca (Tony Dalton). There were many stages to Jimmy and Kim's sex scene. First came writing it.
"No matter what we're pitching and making together, we want Rhea and Bob to get behind it no matter what it is," Tatlock said. "It was really cool to show up and have you guys no only be game, but feel like totally yes, the characters have earned it. This is where we are in our journey as characters. We want this and let's go for it."
Bernstein broke the scene into three segments to film separately.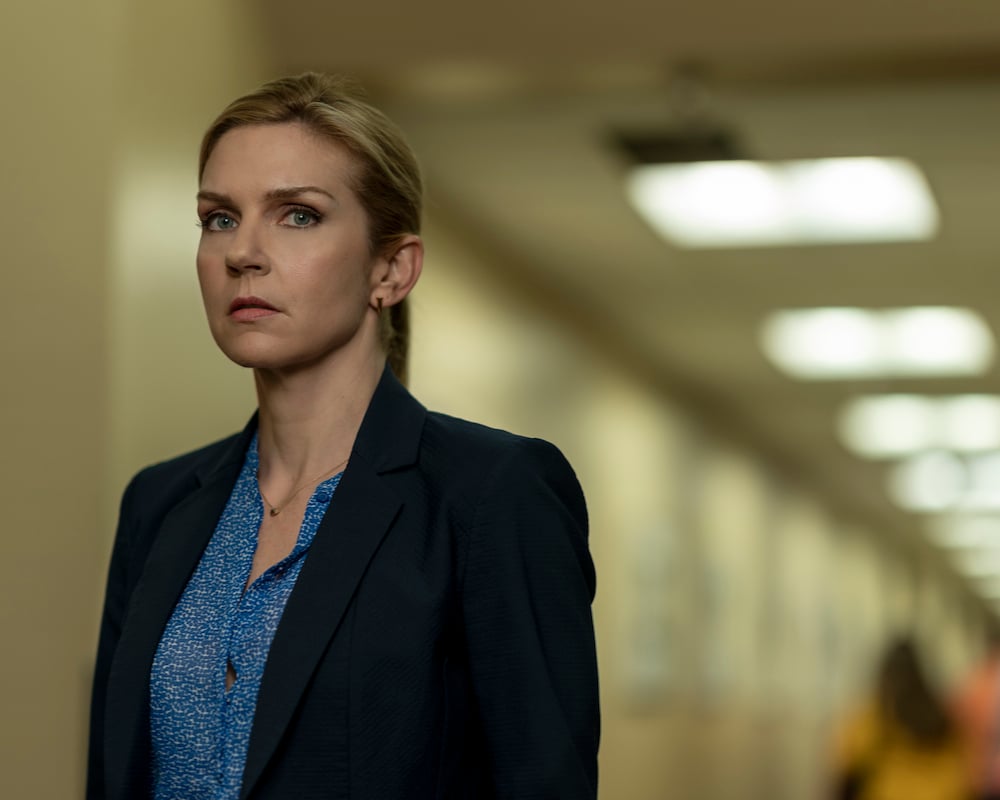 "The entry into bedroom, where he picks her up and brings her into the bedroom, then we have the bodice ripping section which we did separately in another room in the apartment with a different lighting setup. Those were just pieces where you're taking off your clothes. The very intimate love scene was its own section. That's where we did try to make sure there was complete focus. We're all just looking out for them and making sure they look great and feel great."

Melissa Bernstein, Better Call Saul Insider Podcast, 3/31/2020
Bob Odenkirk needed to focus on the sex scene
Many other crew members contributed to creating a comfortable environment to film the sex scene.
"The cinematography with Marshall Adams and the lighting he created with Steve Litecky and Paul Donachie our camera operator, the environment was definitely a warm one because of I think those visual choices too," Bernstein said. "It's silhouettey. It's not about exposing body parts."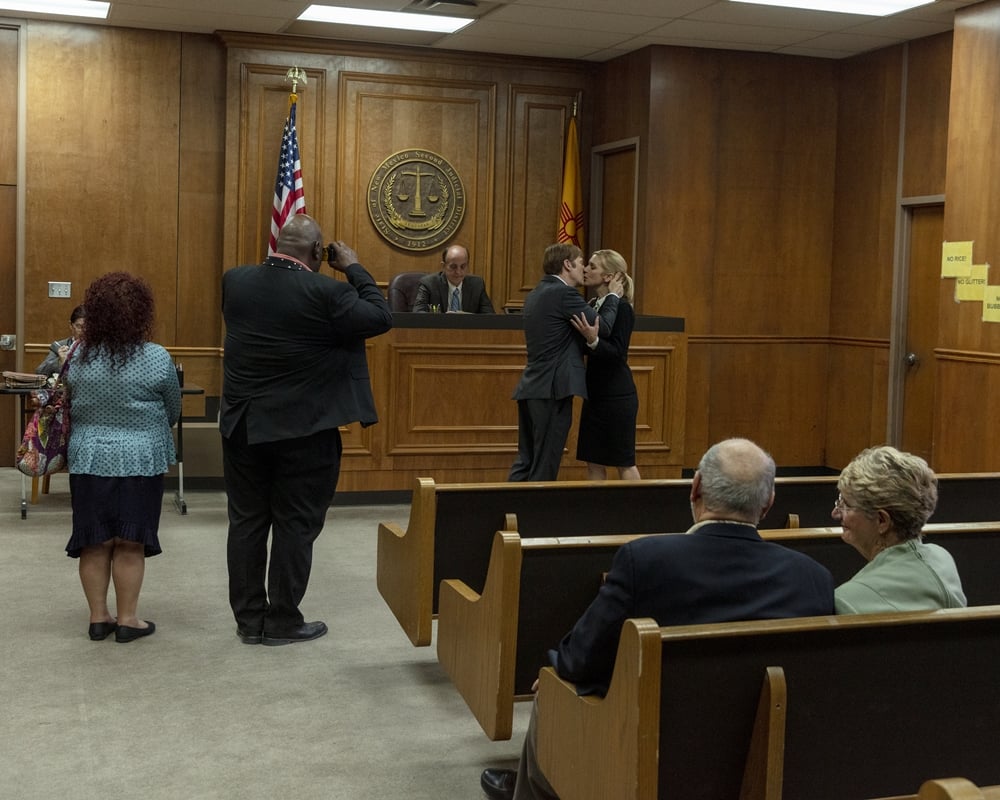 Once they created that environment, the behind the scenes crew backed off. It was important for Odenkirk, and Seehorn, to focus on their scene.
"When you're doing an intimate scene out of respect for the other person,you don't want to have to do it 50 times," Odenkirk said. "I may feel comfortable with it but maybe Rhea doesn't feel. She should get to do this with focus as well as she can and move on, not have to spend her whole day doing it. It's really about focus. Everyone's going to see it anyway. What does it matter? It's going to be on TV."