'Better Call Saul': Bob Odenkirk Recalls Having 'Breakdown' in Season 6 Scene
'Better Call Saul' star Bob Odenkirk admitted he had a breakdown of sorts while filming the final season of the show. It'll return to AMC in 2022.
Better Call Saul is arguably Bob Odenkirk's most notable project, so of course, filming the final season was an emotional experience. Odenkirk admitted he even had a bit of a "breakdown" while shooting a scene from the show. He leads the series as the titular Saul Goodman, a character first introduced in fellow AMC series Breaking Bad.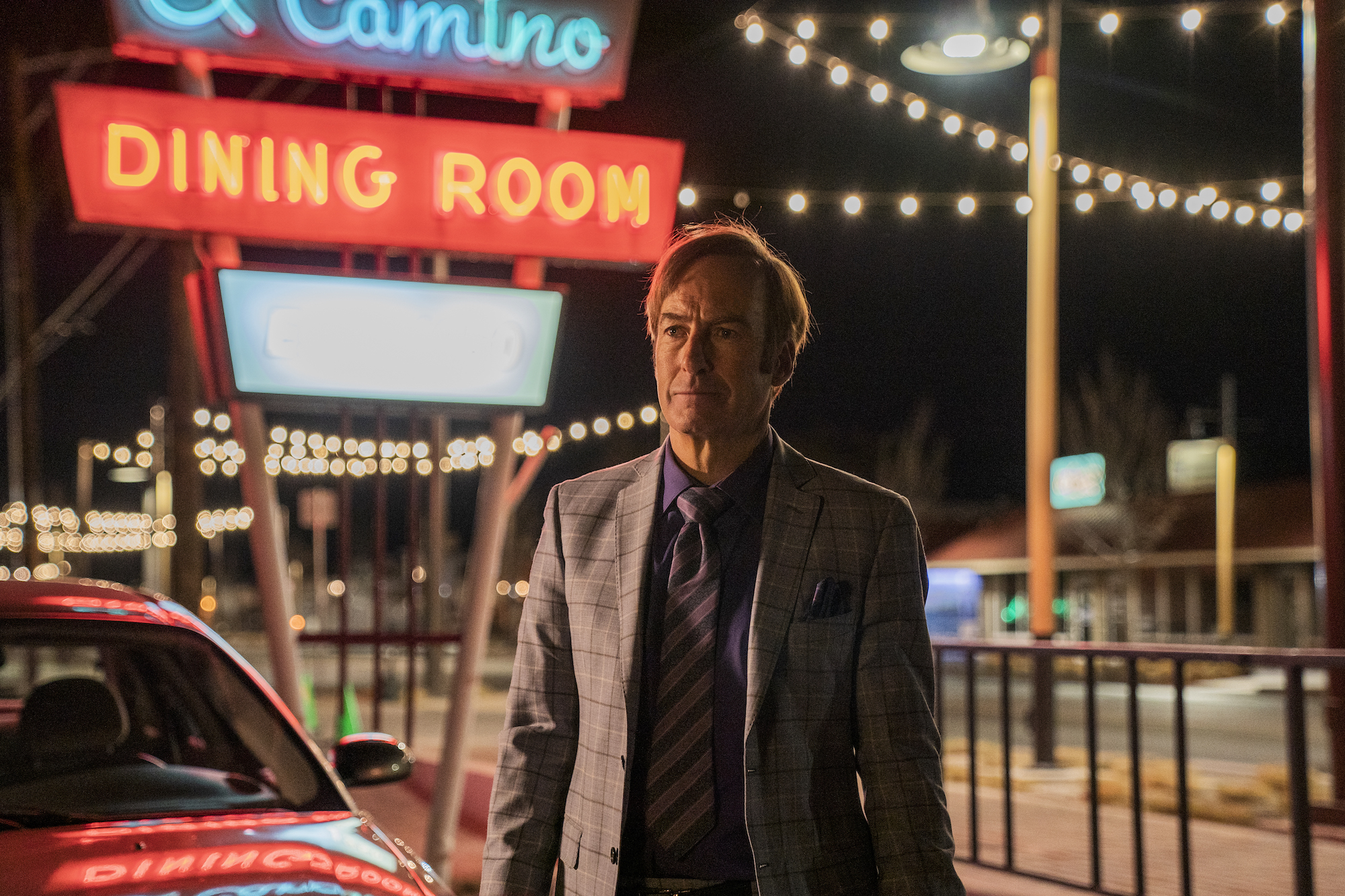 Odenkirk said he had 'a little breakdown' filming 'Better Call Saul' Season 6
Odenkirk opened up about the experience in an interview with The Guardian.
"The other day, I kind of had a little breakdown on the set, where I got pretty emotional. I couldn't do the scene," he told the website. But he noted he hadn't fully processed the series ending at the time of the interview. "I don't know what to do about it," he said, laughing. "My brain is like: 'F*** it. What else we got? Think about something else.'"
While he did not go into detail about the scene in question, his co-star Rhea Seehorn (Kim Wexler) previously said the final season of Better Call Saul would be "devastating." When a fan replied that they weren't prepared for what might happen, Seehorn wrote back that she wasn't either.
Filming on Better Call Saul eventually concluded in February after several delays due to both the coronavirus (COVID-19) pandemic and Odenkirk's recovery after suffering a heart attack in July of 2021. Odenkirk marked the occasion with a heartfelt post on Twitter, calling it an honor to have worked on such a show.
The next season could include 'a fair amount of violence'
The latest season of Better Call Saul finds the character becoming more and more like the man he was in Breaking Bad, notably teaming up with Kim for their biggest blackmail scheme yet. He gets into trouble in the present day after having his cover blown by a creepy cabbie named Jeff. But instead of running again, Saul is determined to handle the situation by himself.
While little information is known about the upcoming season, Odenkirk previously said he thought there would be a "lot of violence." "I'm told that the wheels come off in Season 6 and it explodes in a million directions," he told Collider. "That sounds to me like there's a fair amount of violence, but I don't know for a fact."
It's widely believed that Kim will die, largely because of her absence in Breaking Bad. But Odenkirk has said that doesn't necessarily mean she's a goner.
"In fact, there's some version of life where Kim and Jimmy stay married and live a Mary Matalin and James Carville-type situation," he told The Hollywood Reporter, laughing. "Kim would be a superpowered lawyer with the white-shoe law firm, and he would be the complete scumbag ambulance chaser across town. And at night, they go home, take off their disguises and be kind to each other."
"I don't think that's where we're going to go, but in real life, those weird and seemingly conflicting relationships can be very real," he added. "They can happen. It's probably easy to think that Kim dies, or that anyone who's not visible passes away. But there's still a lot of people who die on these shows; the stakes are high. But I'm with you in that anything could be the case."
When does 'Better Call Saul' return?
Luckily, fans won't have to wait too much longer to find out what happens. Per Variety, the show will return to AMC on April 18 with the first of seven episodes. The second half of the season, which consists of six episodes, will begin to air on July 11. In the meantime, find the first few seasons of the show online now.