'Better Call Saul': Bob Odenkirk Says Season 6 Will 'Shed a New Light' on 'Breaking Bad'
AMC's Better Call Saul is approaching its sixth and final season, suggesting fans might finally learn Jimmy McGill's (Bob Odenkirk) fate following the events of Breaking Bad. Of course, viewers already know where the younger Jimmy ends up — though, according to the man who plays him, they might look at Vince Gilligan's first series a bit differently following the spinoff's conclusion.
Peter Gould told Bob Odenkirk the 'Better Call Saul' finale will challenge perspectives of 'Breaking Bad'
RELATED: The Final Season of 'Better Call Saul' Gives Bob Odenkirk 'Mixed Feelings'
Better Call Saul walks viewers through Jimmy McGill's journey to becoming the clever, scheming lawyer they meet during Breaking Bad. Fans have long expected the newer series to lead into the older one, but how it will do so remains a mystery.
During an interview with Esquire, Bob Odenkirk hinted that fans may gain a new perspective on the original series once Saul's story is through. Peter Gould promised as much — and the actor is confident in Gould and Gilligan's "ability to twist a character or a story point to mean something entirely different."
"Well, I'll tell you one thing," Odenkirk said. "It's not a spoiler because technically I don't know what it means. But my friend Peter Gould tells me when Better Call Saul is done it will shed new light… you will see Breaking Bad and the story of Breaking Bad in a different way. It will be different from what you think you know."
It's unclear if fans will gain a new outlook on the character or the story as a whole, but it's something to look forward to heading into the show's final outing. (It's also a reason to give Breaking Bad another watch as if anyone really needed a reason for that.)
Odenkirk believes Vince Gilligan and Peter Gould will stick the landing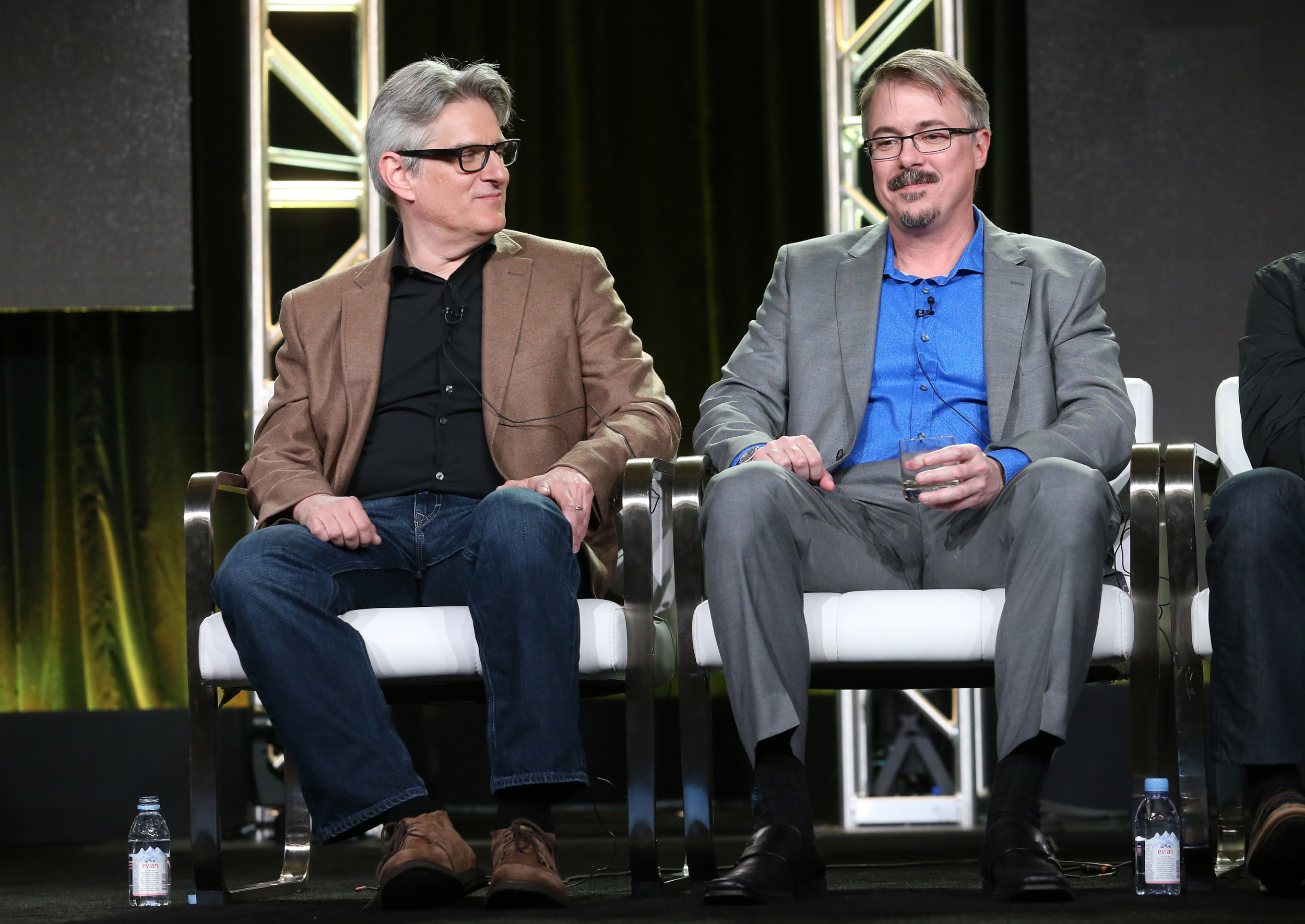 RELATED: 'Better Call Saul': Season 6 Must Answer These 5 Major Fan Questions
Series finales can be hit or miss these days (just look at HBO's Game of Thrones), but Odenkirk has faith that Gilligan and Gould will do Better Call Saul justice. That's partly because the two seem to know where they're taking the story, but he also noted that the filming delays caused by COVID-19 have given the writers more time to reflect on the narrative decisions they're making.
"Oh, yeah. I think they're gonna nail it," Odenkirk told Esquire. "They're very confident now. One thing that's been helpful is that the pandemic limitations have given the writers more time to consider their choices, and to take their time writing. We were supposed to begin shooting in September [2020] but there was a sense that we didn't feel safe enough."
The 'Better Call Saul' star is less optimistic about Saul Goodman's ending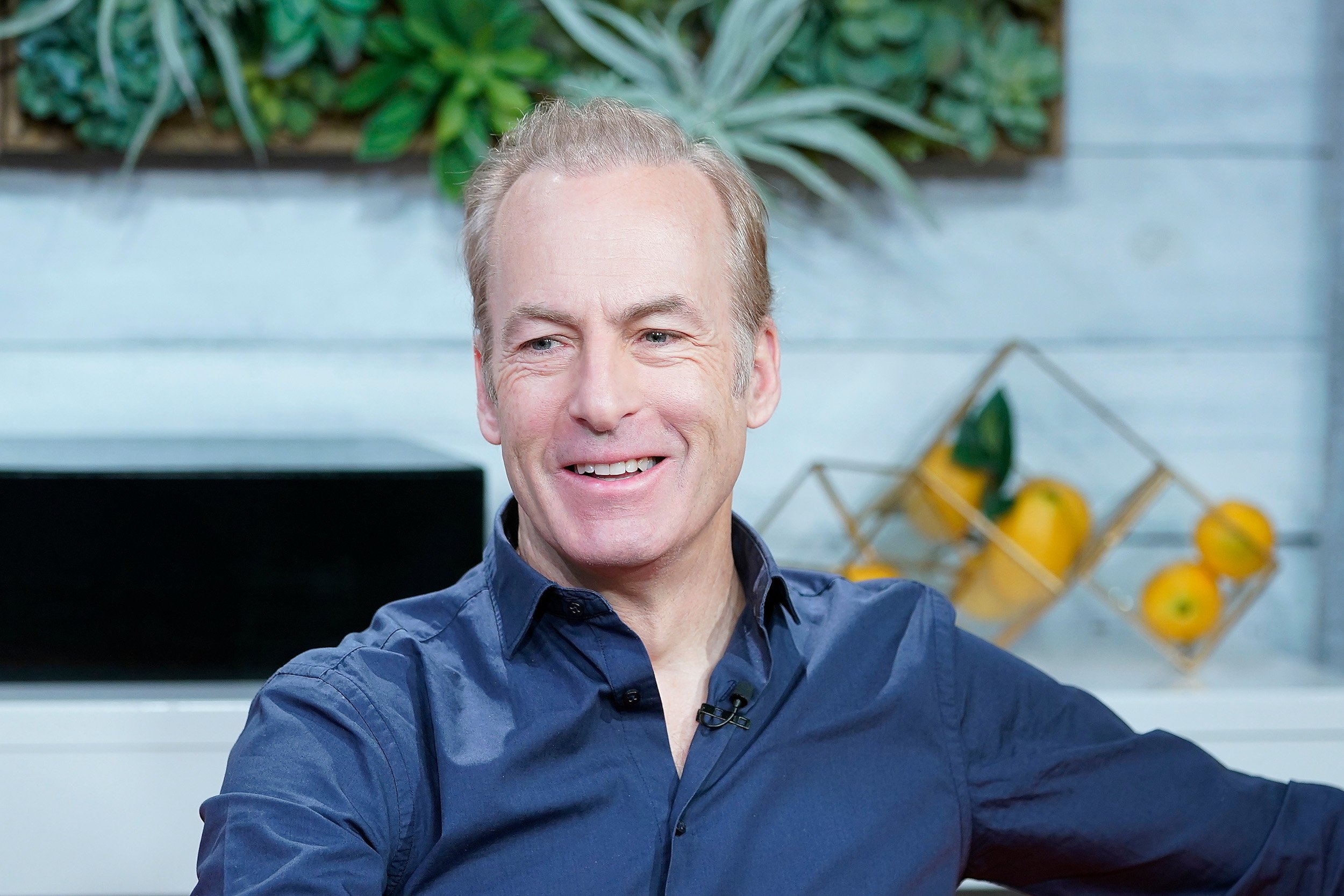 RELATED: The Final Season of 'Better Call Saul' Gives Bob Odenkirk 'Mixed Feelings'
While Odenkirk has little doubt that Gilligan and Gould will stick the landing on the Better Call Saul series finale, he's less optimistic about his own character's fate. It's hard enough saying farewell to someone he's played for more than a decade, but he's not sure the character he's grown so attached to will get a happy conclusion to his story.
While the show's past narrative will see Jimmy transforming into the man fans know and love, the post-Breaking Bad storyline could go just about anywhere. Thus far, Jimmy has successfully managed to start a new life working at Cinnabon, but he's had some unnervingly close calls while preserving his fake identity.
Speaking with Digital Spy, Odenkirk admitted he wants Jimmy to come out on top. The odds, however, aren't in his favor.
"I don't think you can watch the show, and I can't play this guy, without growing to want him to succeed, and liking him, and wanting to be a better version of himself, is really what I want," Odenkirk said. "I'm not sure that's where he'll end up, though."
If Saul's ending is anything like Walter White's (Bryan Cranston), Odenkirk is right to be concerned. Warm, fuzzy conclusions aren't exactly commonplace in this television universe, even if some of the characters do find their way out of the messy world of cartels and making meth. Whether Jimmy will be fortunate enough to do so remains to be seen — but he has weaseled his way out of stickier situations before.