'Better Call Saul': Bob Odenkirk Talks About Finishing the Show
Bob Odenkirk has been playing Saul Goodman for more than a decade, but Better Call Saul Season 6 will be his last time scheming and conning. The show will release its final episodes in 2022, concluding the story of the "criminal" attorney that first began with Breaking Bad. Odenkirk spoke in an interview about what it was like to finish filming, what's next for him, and more.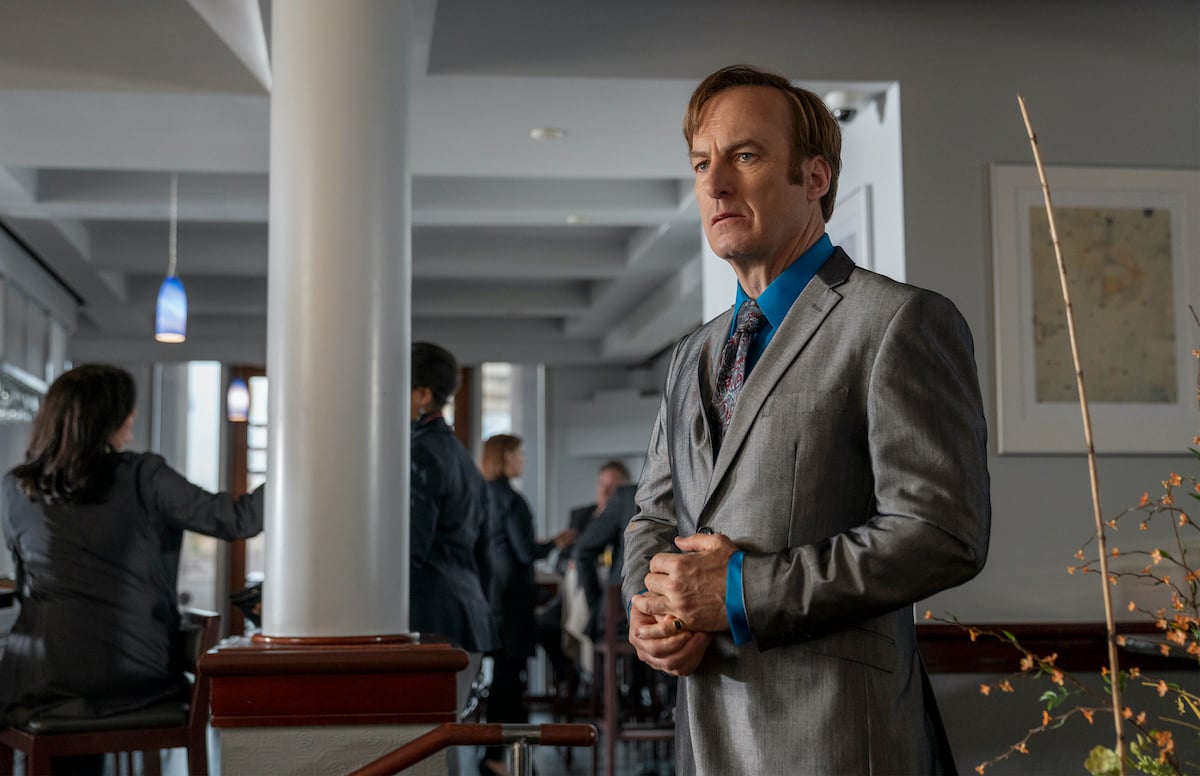 'Better Call Saul' Season 6 has completed filming
When Better Call Saul first launched, no one could have anticipated its success. It was a prequel, after all, and one centered around someone who was not even a main character. But the series surprised us all. Since its 2015 debut, the show has won much praise for its writing and acting, with some viewers preferring it over the Golden Globe-winning Breaking Bad.
Odenkirk finished filming the show in February and walked away with a "feeling of completion and accomplishment," he told The Chicago Tribune. Although he knows the title of Saul Goodman will follow him forever, he's developed a confidence that he can continue to do great work.
"I think being allowed by providence and the universe to finish ('Better Call Saul'), that feeling of completion and accomplishment was a big thing for me going forward," he told the publication. "If it hadn't happened, for a variety of reasons, if I had not finished the story, no, I probably wouldn't have this feeling that I could move on. Now that I have this notch under my belt, finishing — we finished a week ago — is part of the confidence."
RELATED: 'Better Call Saul': Bob Odenkirk Recalls Having 'Breakdown' in Season 6 Scene
Bob Odenkirk already has something new in the works
Odenkirk is specifically looking forward to a new project he's been working on with his longtime comedy partner David Cross, who notably worked with Odenkirk on their '90s sketch comedy series Mr. Show with Bob and David.
"I am starting to write a new show with David — we start tomorrow actually," Odenkirk shared. "'Guru Nation,' about cult leaders, which will be closer to, oh, like … 'Mr. Show' mixed with 'Arrested Development.'"
"But I am not trying to stay in sketch comedy," he clarified. Odenkirk, 59, thinks that kind of stuff should be left to younger generations. But to be clear, he has no plans of slowing down.
He told The Tribune that in five years, he'll probably still be busy working in the industry. "I will be 64. Probably, I will be doing something in show business," he added. "I know I will not have retired. I might get booted. But I will not willingly go."
Catch him on 'Better Call Saul' this April
Fans of Odenkirk can find him next on Better Call Saul Season 6. The series will begin releasing new episodes on April 18, followed by the rest of the season on July 11. There are also other projects from that universe in the works, including the Slippin' Jimmy animated series. However, it is unclear whether Odenkirk is involved.
RELATED: 'Better Call Saul' Season 6 Is 'Devastating,' Rhea Seehorn Confirms