'Better Call Saul': Bob Odenkirk Warns Fans Gene Takovic May Not Have a Happy Ending — 'Don't Put Your Money on That'
The award-winning drama Breaking Bad ended on a depressing yet hopeful note. The sequel El Camino: A Breaking Bad Movie gave more redemption to Jesse Pinkman (Aaron Paul) but didn't answer every question fans had in the aftermath of the show.
Now Better Call Saul is winding to a close and with it, showrunners have one final chance to bring closure to the Breaking Bad story. It's true that the spinoff prequel mostly takes place prior to the events of Breaking Bad. However, the black and white flash-forward scenes with Jimmy McGill masquerading as Gene Takovic take place after Walter White is dead.
Fans are hoping Gene's depressing life as a Cinnabon manager turns around. Unfortunately, actor Bob Odenkirk says there's a good chance he won't get that happy ending.
'Better Call Saul' Season 6 will be the best one yet
Fans have to wait a long time between the end of Better Call Saul season 5 and the beginning of the final installment. But according to everything we know so far, that patience is going to pay off.
Filming just began in Albuquerque and the Better Call Saul season 6 premiere is tentatively set for early 2022. In the meantime, Odenkirk spoke with Collider, promising a fitting conclusion to the story that includes more action and violence than before.
"I'm finding out script by script [how the season goes]. I'm told that the wheels come off in Season 6 and it explodes in a million directions. That sounds to me like there's a fair amount of violence, but I don't know for a fact," he said.
Gene Takovic may not have a happy ending, Bob Odenkirk said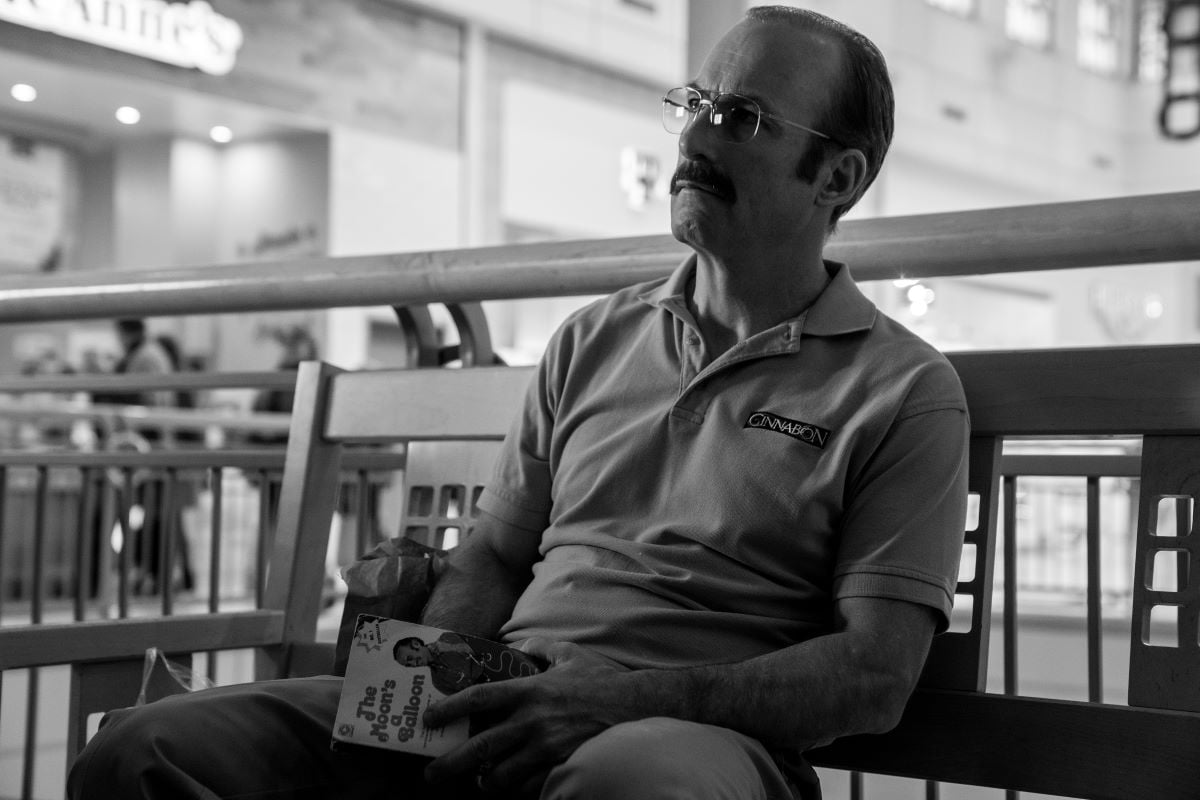 Breaking Bad fans already know Jimmy McGill is going to become Saul Goodman, the slick, slimy criminal lawyer who gets introduced in season 2 of the series. But as for what happens to Jimmy/Saul after Walt dies and Jesse escapes is anyone's guess.
We know Jimmy begins a new life under the alias Gene Takovic and manages a Cinnabon in Omaha. But his cover gets blown by a mysterious stranger, indicating his past may have caught up with him. Will Gene escape? Will he finally find happiness beyond his lonely, depressing existence? Odenkirk said that's the hope, but don't count on it.
"Yeah, yes, you will [get closure to Gene's story]. Gene is the future version of Jimmy McGill, Saul Goodman. After Breaking Bad, he goes into hiding as Gene Takovic. They will be pursuing that story to its end, so we'll see what happens. I don't know what. I don't think… I want him to have a happy ending, but, don't put your money on that," Odenkirk told People.
'Better Call Saul' Season 6 will answer every fan question
Series co-creator Gilligan already made it clear he's not planning to reprise the story after Better Call Saul comes to a close. So the final season of the prequel is the last chance to tie up loose ends from Breaking Bad. Gilligan had left the series in the capable hands of showrunner Gould, but is back to help develop the last chapter.
Fans were mostly satisfied with Walter White's fate at the end of Breaking Bad even though he died. There's good reason to believe they'll be equally understanding of Jimmy's final fate even if he doesn't ride off into the sunset with Kim Wexler by his side.