'Better Call Saul' Boss Hints at the 'Proof' Lalo Is Off to Find
'Better Call Saul' fans have been wondering about the whereabouts of murderous cartel member Lalo Salamanca for weeks now. Here's a hint about where he's headed.
Better Call Saul fans are wondering about Lalo Salamanca's whereabouts. The cartel member appeared to leave Mexico a few episodes ago, only saying he was going to find "proof" of Gus Fring's involvement in the attempt on his life. He could be anywhere by now. But Peter Gould, the co-creator and showrunner of the series, gave a key hint about where's headed.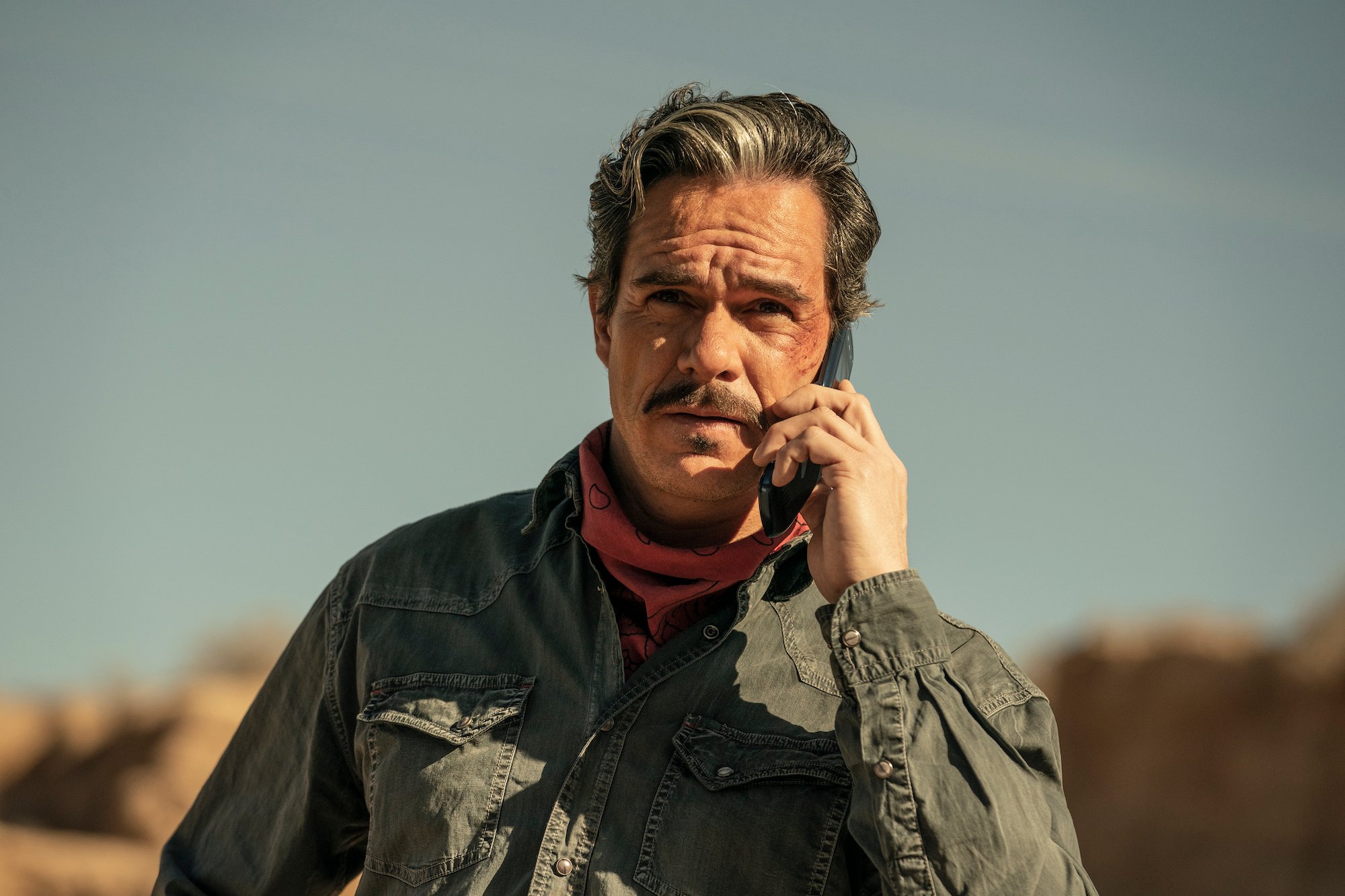 Lalo has gone off the radar in 'Better Call Saul' Season 6
Originally, Lalo planned on heading back over the border. But as he was boarding the truck, he decided to make a quick call to his uncle, Hector Salamanca.
On the phone, Lalo relayed the news of the attack and shared his belief that Gus Fring had set him up. When Hector asked him whether he had proof of Gus' involvement, Lalo said he didn't, but then something clicked. Realizing he could actually prove it, Lalo decided against going back to America and left to find evidence that Gus is secretly working against the cartel. He hasn't been seen since that episode, which aired on April 18.
Peter Gould gave a hint about Lalo's location in 'Better Call Saul'
When asked for a hint about where Lalo is headed, Gould pointed to a scene back in Better Call Saul Season 5.
"If fans watched the beginning of last season carefully, Lalo is making a bunch of phone calls and trying to understand what it is and Werner Ziegler [Rainer Bock] was building for Gustavo Fring," he told Entertainment Weekly. "And that would be a definitely a vulnerability for the Fring organization."
"He needs some kind of proof that Gus is plotting against the cartel," Gould continued. "Otherwise killing him while he's making big bucks for Don Eladio [Steven Bauer] is going to be a problem for the Salamanca family."
Though it's not a direct confirmation, many viewers believe that means Lalo is headed to Germany to track down Ziegler or one of his associates.
"Yeah I think he's gonna find Kai through ziegler's wife," one fan wrote on Reddit. "He can probably remember the strip club they were at to put them in the area."
"Exactly this!" another agreed. "Not to mention Kai mentioning it was in an industrial laundromat already narrows it done significantly."
"Oh yeah! For sure he is snooping around [Werner] Ziegler," read a third comment. "He was really obsessed with it before he got side tracked by being arrested and the whole Jorge de Guzman thing. It makes the most since, is the jackpot of proofs that Gus is against the cartel."
But others weren't so sure
On the other hand, someone wrote, "There's no way he's going to Germany."
"All Lalo knows for certain is the south wall, concrete and Kai. Going to Germany in search of a man named Kai is ridiculous," said another. "Anything Mrs Zeigler knows will be dead ends. Her payout won't be from Los Pollos or anything. Maybe Madrigal? But still wouldn't be very clandestine and Gus would get a heads up for sure. Now finding out Gus owns the laundry? More than likely."
Hopefully, viewers will get to see what Lalo is up to in the next episode. Stay tuned to Better Call Saul to find out.