'Better Call Saul' Creator Believes the Show Could Top 'Breaking Bad'
'Better Call Saul' creator Vince Gilligan believes the prequel could prove better than 'Breaking Bad' — high praise considering how beloved the original series is.
Better Call Saul Season 6 debuts this April, and the AMC series will bring Jimmy McGill's (Bob Odenkirk) backstory up to speed with the events of Breaking Bad. During the premiere for the final season, creator Vince Gilligan teased this outing as the show's strongest yet. He even suggested the finale could surpass Breaking Bad.
'Breaking Bad' is lauded as 1 of the best shows of all time
To say Better Call Saul Season 6 might top Breaking Bad is no small thing. Breaking Bad has been lauded as one of the best shows of the 21st century — and by some fans, one of the greatest series of all time.
Walter White (Bryan Cranston) has become an iconic fictional character since the AMC series' debut in 2008. When Breaking Bad was airing, it received the same kind of weekly response elicited by hits like Lost and Game of Thrones. And although some viewers enjoy Better Call Saul just as much, the prequel has yet to accumulate that level of hype.
Of course, things have gotten more intense as the show has continued. And creator Vince Gilligan believes that season 6 is the best outing of them all. With both series finished, he even suggests that Better Call Saul might top its precedessor.
Vince Gilligan believes 'Better Call Saul' Season 6 could top 'Breaking Bad'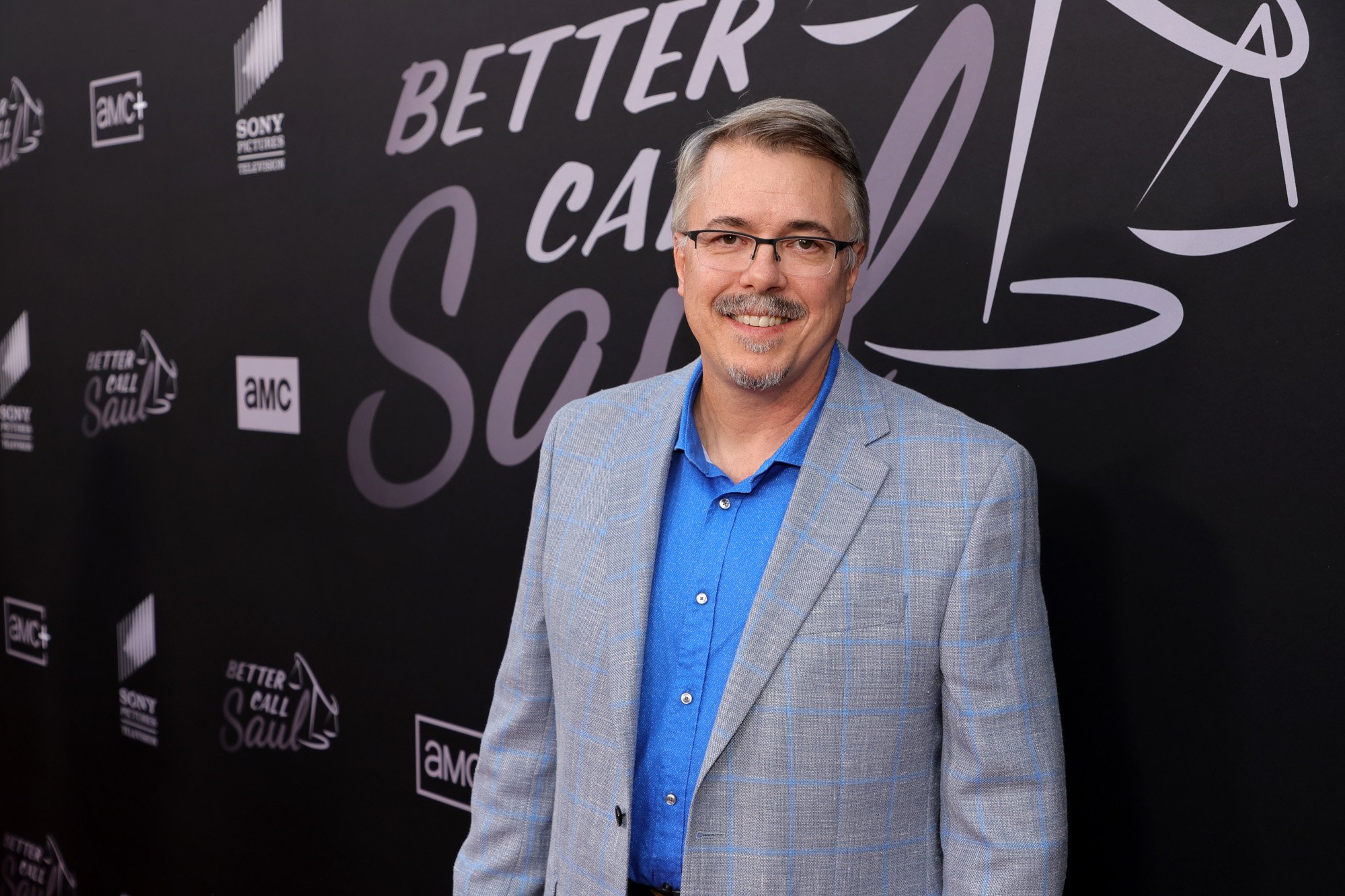 During the red carpet for the Better Call Saul Season 6 premiere, series creator Vince Gilligan suggested the prequel might even be better than Breaking Bad.
Speaking with Variety, he emphasized that the final outing is the strongest — and went on to admit some viewers might wind up loving the prequel more:
"So, I'm going on record. It is the best season yet. And that's saying a lot because it's been a hell of a ride. It's far exceeded my expectations. I did not, honestly, think the show was going to be this good. And that sounds like a loaded thing to say. But I mean, it's just so far above and beyond. There's a real argument to be made that it's better than Breaking Bad."
Gilligan added that he's not big on such comparisons but stood by his point. That sets some seriously high expectations heading into the final episodes. When will fans know if season 6 lives up to them?
'Better Call Saul' Season 6 begins this April
Fans can decide for themselves whether Better Call Saul or Breaking Bad is the stronger series once the prequel finishes its run. The first half of season 6 premieres this April, and the cast is hyping up the ending nearly as much as Vince Gilligan. The fact that Bryan Cranston and Aaron Paul are returning only adds to the suspense. Depending on how everything connects, Gilligan may be right in his comparison of the two shows.
Needless to say, viewers won't want to miss Bob Odenkirk's last run as the slippery Saul Goodman. Better Call Saul Season 6 premieres on April 18, 2022.