'Better Call Saul' Creator Peter Gould Explains Why Gus Fring Sent Mike to Mexico
In the fifth episode of Better Call Saul Season 5, Mike (Jonathan Banks) woke up in a Mexican village. He was stuck there recovering from his wounds from a street fight in episode four, until Gus Fring (Giancarlo Esposito) visited. Co-creator Peter Gould explained the significance of Gus kidnapping Mike to this village.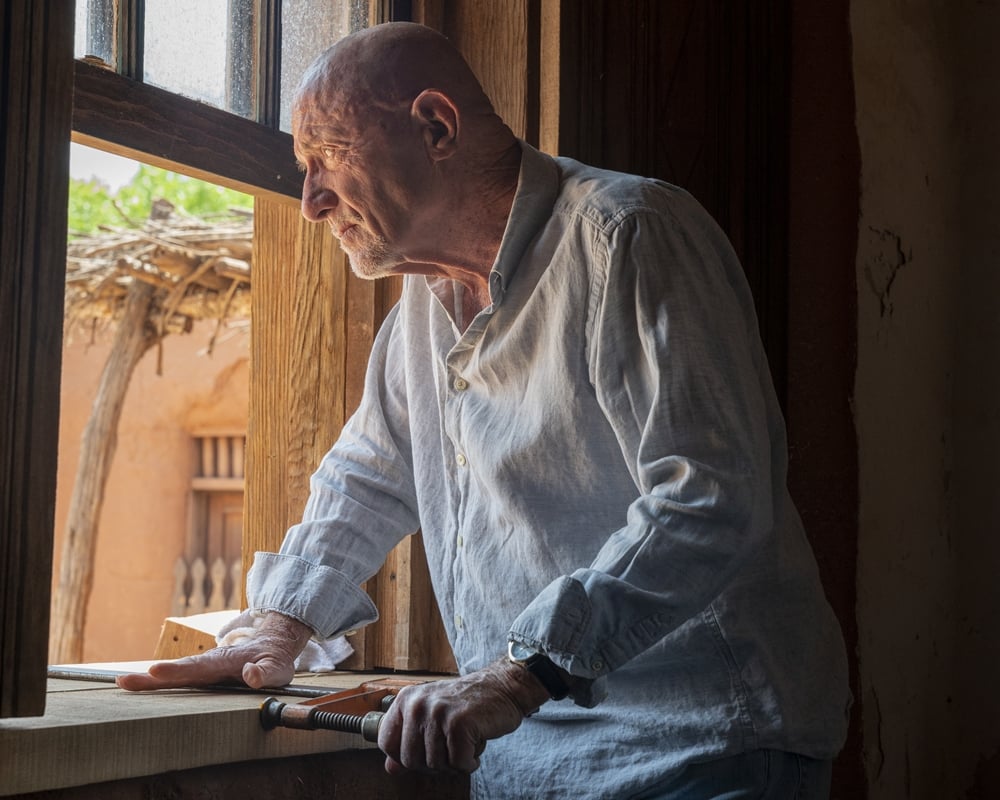 Gould and Esposito visited the Better Call Saul Insider podcast on Feb. 2 for an episode posted March 17, the day after episode five aired on AMC. Better Call Saul airs Mondays at 9 p.m. on AMC.
That 'Better Call Saul' episode was about Gus, not Mike says Peter Gould
Most of the episode stayed with Mike, except for the parallel story with Saul (Bob Odenkirk) and Kim (Rhea Seehorn) working the Mesa Verde case. Gould says the whole Mexico story was really about Gus, as demonstrated by the final scene and the fountain dedicated to Max.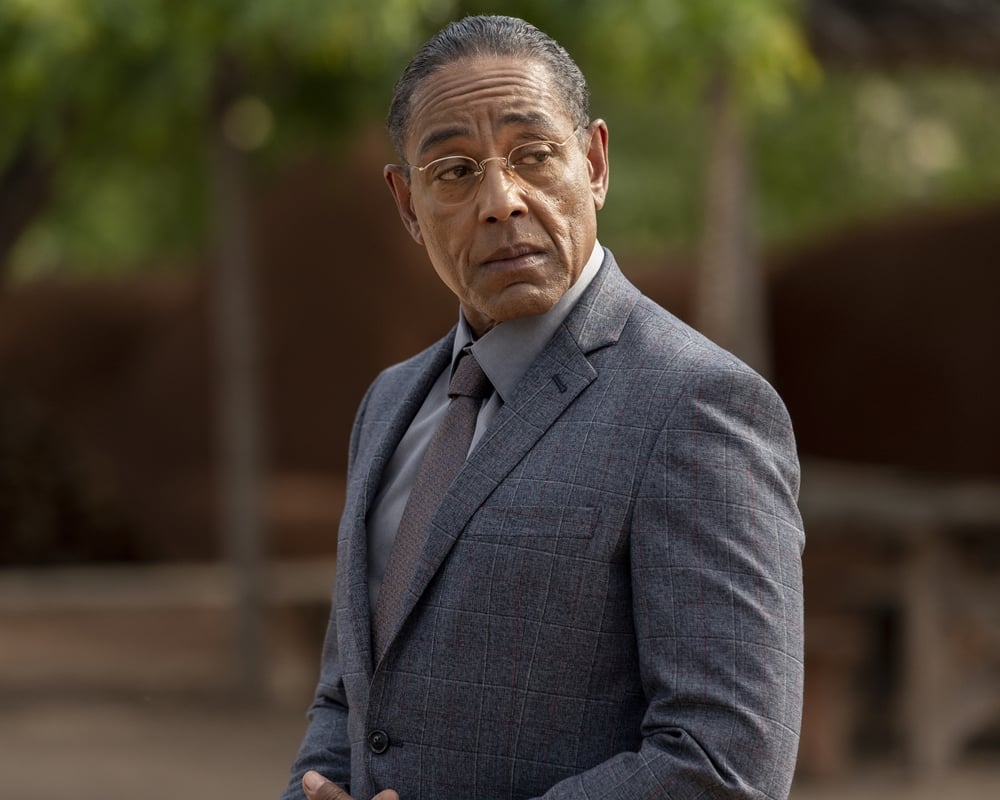 "This is all about Gus," Gould said. "We thought about what Gus Fring does to remember Max. He started this chemistry scholarship, of course where he discovered Gale. We also thought maybe there's another side too. Maybe there's a little bit of a Shangri-La or a special place that he keeps in memory of Max."
Gus is turning Mike into the Mike of 'Breaking Bad'
This episode of Better Call Saul was a turning point for Mike. Breaking Bad fans known Mike eventually becomes Gus's right hand man. This shows how Gus got Mike on board.
"Then we also felt that he's not yet willing to let go of this relationship with Mike, that Mike is kind of uniquely suited to being in the Gus Fring world," Gould said. "We thought wouldn't it be interesting if Gus shows a part of himself to MIke in this very indirect way?"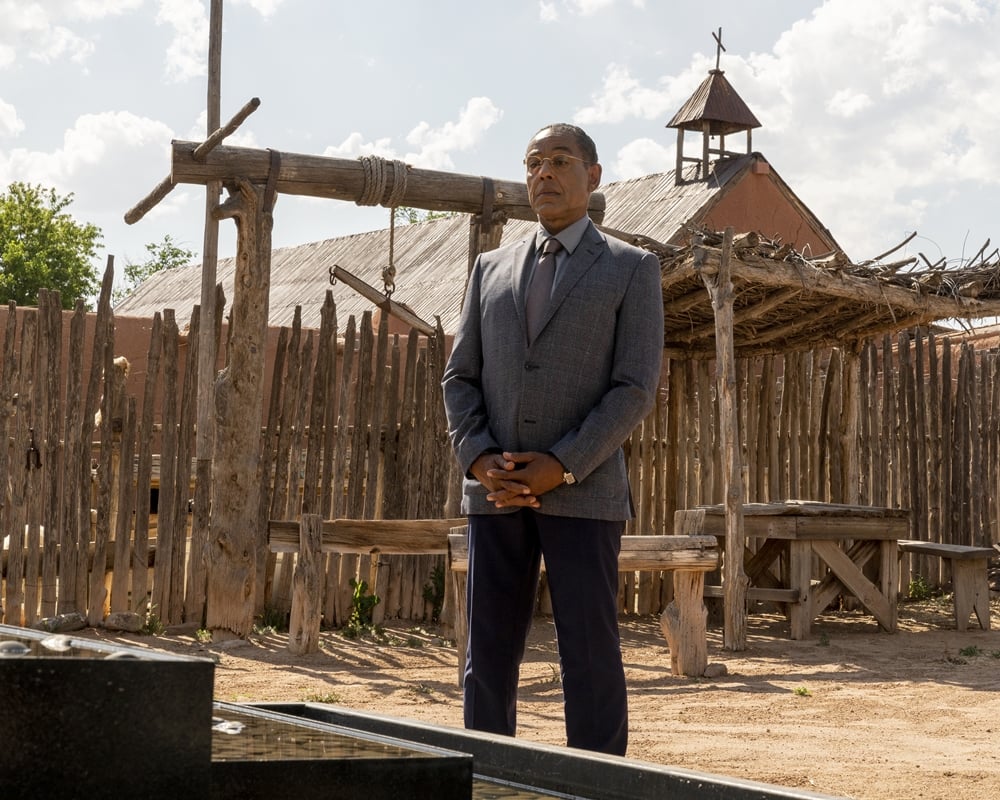 Esposito agreed.
"Gus has read him well. This guy's about to crash. Gus really sees that pain and anguish. For me, this episode is so very important because it's almost cathartic for Mike to have to look back on all the demons he's tried to avoid. When Gus finally says to him, this basic street fight that happens is all of this buildup of anger and aggression that has no place to go in Mike. So every time Mike tries to reach out to Gus it's with this anger. Gus is like, 'not yet, not yet, not yet' until he finally says, 'Look, is this the life you want? If it is, go do that.' So Mike is interpreting, as many of us are interpreting, the manipulation of Gus is all for Gus's own aggrandizement but it's not completely. He really sees this guy as someone he can help and who can help him. He's very clear."

Giancarlo Esposito, Better Call Saul Insider podcast, 3/17/2020
The classic TV show that influenced the Peter Gould for 'Better Call Saul'
Breaking Bad inspired Better Call Saul first and foremost. When Mike spent an episode trapped in Mexico, a different show inspired Gould.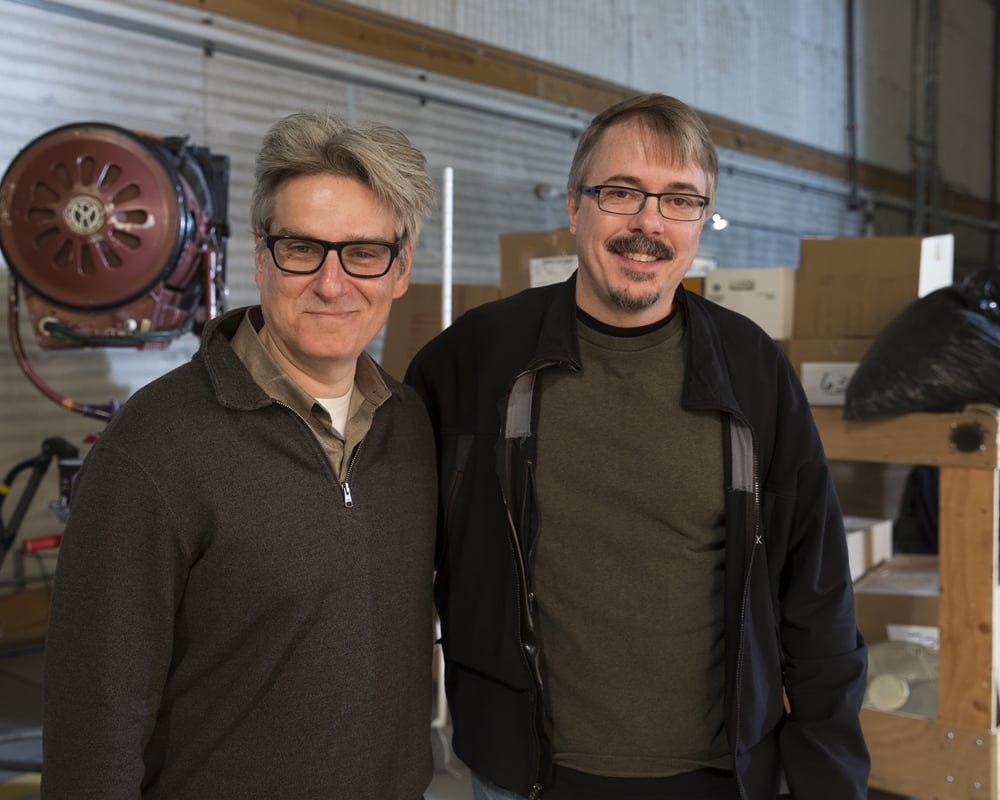 "The other thing I think was influencing me personally was the old Patrick McGoohan show The Prisoner which is always going to be one of my touchstones personally," Gould said. "Little aspects of that keep popping up on the show. In this case, Mike, is he trapped there? Not really, except by his wounds. We were certainly thinking about that. I was too."
Esposito agreed with that too.
"I love The Prisoner analogy," Esposito said. "One of my favorite shows growing up and really allows you inside someone's interior."