'Better Call Saul' Creators Originally 'Fought' to Keep Nacho Varga Alive
Better Call Saul is halfway through its final season, and the first seven episodes have come with a body count. Happy endings are hard to come by in the Breaking Bad universe, and Howard Hamlin's (Patrick Fabian) fate proves as much. Of course, Nacho Varga (Michael Mando) also met his end in Better Call Saul Season 6 Part 1. According to the show's creators, that's a development they initially "fought against."
Nacho Varga dies in 'Better Call Saul' Season 6 Episode 3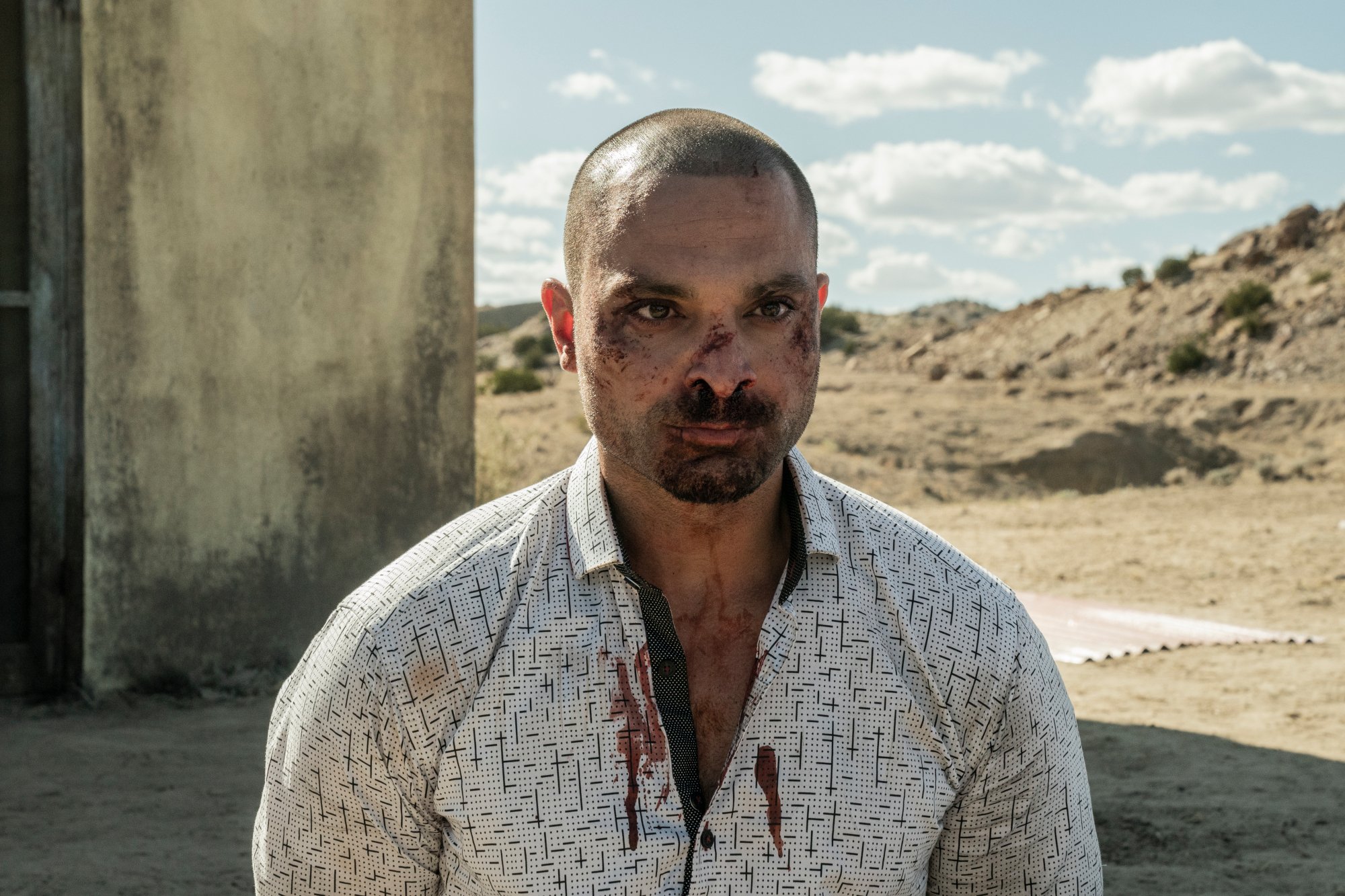 RELATED: 'Better Call Saul': Patrick Fabian Says His Mom Is 'Going to Be So Mad' About the Mid-Season Finale
Better Call Saul Season 6 Episode 3 brought Nacho Varga's character arc to a close, giving him a devastating send-off that felt inevitable after getting wrapped up with the Salamancas and Gus Fring (Giancarlo Esposito).
Nacho takes the fall for the hit on Lalo (Tony Dalton), clearing Gus' name in exchange for his father's protection. But even as he does the Chicken Man's bidding, he goes out on his own terms.
Nacho tells the Salamancas precisely how he feels about them, even confessing his role in Hector's (Mark Margolis) heart attack. Then, rather than allowing them to kill him, he wrestles a gun from Juan Bolsa (Javier Grajeda) and ends his life himself. His final moments are tragic, but they're also powerful.
Of course, that hasn't stopped fans from being heartbroken over Nacho's death. Many were hoping he'd find a way out of his impossible predicament in Better Call Saul Season 6. And the writers actually tried to keep him alive — but ultimately, that didn't work for his storyline.
The prequel's creators wanted to keep Nacho Varga alive
RELATED: 'Better Call Saul' Season 6: Bob Odenkirk Calls That Howard Scene a 'Masterstroke of Storytelling'
Although Nacho Varga's death felt inevitable after recent episodes of Better Call Saul, the show's creators originally wanted him to survive.
During an interview with Vanity Fair, Peter Gould admitted as much, revealing that they tried to come up with alternative endings to his story arc:
"And certainly losing Nacho Varga — we kind of fought against losing Nacho, actually. We spent a lot of time in the writers' room trying to think of some way that he could get out of the situation he was in. In earlier seasons, he had fake identities made up for himself and his father, and he was thinking of running away to Canada, and we thought, 'Maybe, could that possibly work?'"
Unfortunately, nothing they thought of made sense within the Breaking Bad universe. As Gould told Vanity Fair, having Nacho survive didn't feel like "a viable option," especially after he "crossed Gustavo Fring."
It would certainly leave a plot hole in the Breaking Bad timeline, especially with Gus seemingly unconcerned about his past coming back to haunt him. Of course, Nacho isn't the only person whose absence during Breaking Bad needs to be addressed. Could Better Call Saul Season 6 Part 2 deliver more tragedy when it premieres?
Will 'Better Call Saul' deliver more tragedy in season 6 part 2?
Now that Better Call Saul has killed two of the four characters who don't show up in Breaking Bad, should fans expect more tragedies in the vein of Nacho Varga and Howard Hamlin?
Although Lalo Salamanca is one of the prequel's biggest villains, he'll no doubt be missed when the series is through. Knowing that Gus Fring survives their confrontation, it seems likely Lalo will meet an unfortunate end.
There's also Kim Wexler (Rhea Seehorn) to worry about, and her absence in Saul Goodman's (Bob Odenkirk) future feels ominous. Seehorn recently told Entertainment Weekly her character's "reckoning day" was on the horizon. She could have been talking about Howard's death, but she could also be referring to her own character's.
We'll have to wait and see if the AMC prequel brings more heartbreak to our doorstep. Whatever happens, fans can expect more twists and turns when the series returns.
Better Call Saul Season 6 Part 2 premieres on July 11, 2022.
RELATED: 'Better Call Saul': 5 Huge Questions We Need Answered in Season 6 Part 2