'Better Call Saul' Director Based Jimmy's PTSD Moment On a Classic 'Breaking Bad' Scene
If you thought "Bagman" was a tough episode of Better Call Saul, "Bad Choice Road" may have been even tougher. Where "Bagman" was physically draining for Jimmy McGill (Bob Odenkirk), "Bad Choice Road" was emotionally so. If it reminded you of a Breaking Bad episode, there's a reason for that.
[Spoiler Alert: This article contains spoilers for the Better Call Saul episode "Bad Choice Road."]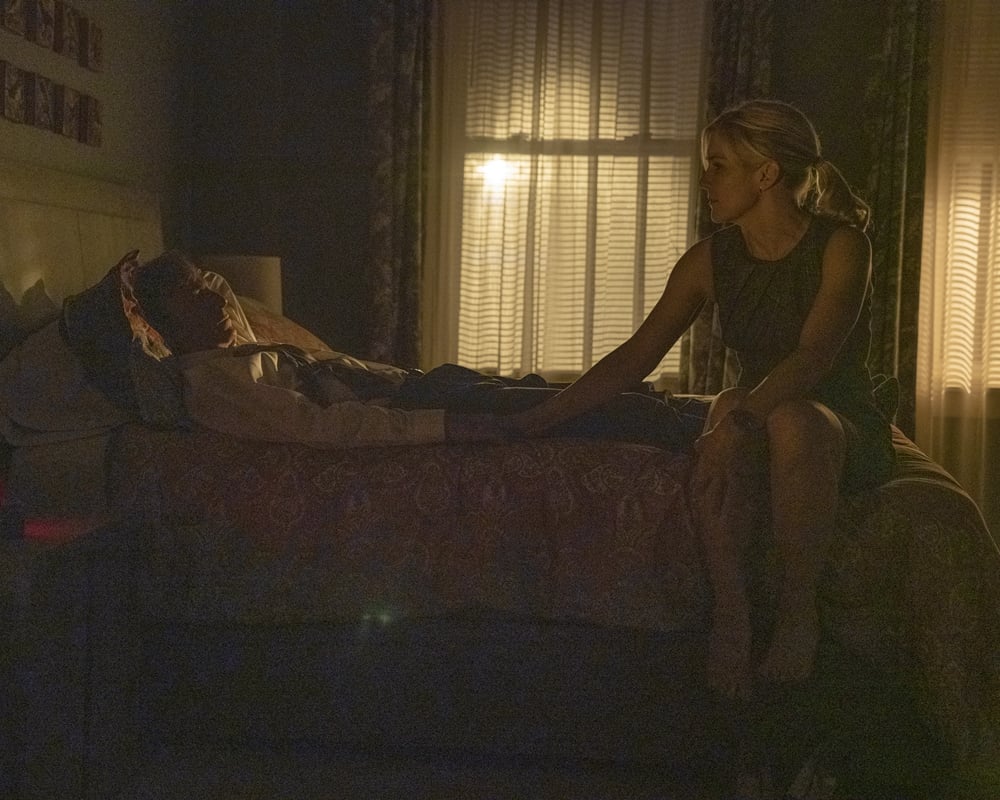 After returning from his desert walk with Lalo Salamanca (Tony Dalton)'s money, Jimmy tries to go back to normal. He experiences post traumatic stress from the shootout in which he was involved, and his walk through the desert drinking his own urine to survive. "Bad Choice Road" writer/director Thomas Schnauz was a guest on The Better Call Saul Insider Podcast on April 14 to discuss how he depicted Jimmy's PTSD. Better Call Saul airs Mondays at 9 p.m. on AMC.
The 'Breaking Bad' episode that inspired 'Better Call Saul' director Thomas Schnauz
Remember the Breaking Bad episode "Salud?" Mike (Jonathan Banks) and Gus (Giancarlo Esposito) bring Jesse Pinkman (Aaron Paul) to Mexico to cook blue meth. The shootout contained a post-production effect that resonated with Schnauz for Better Call Saul.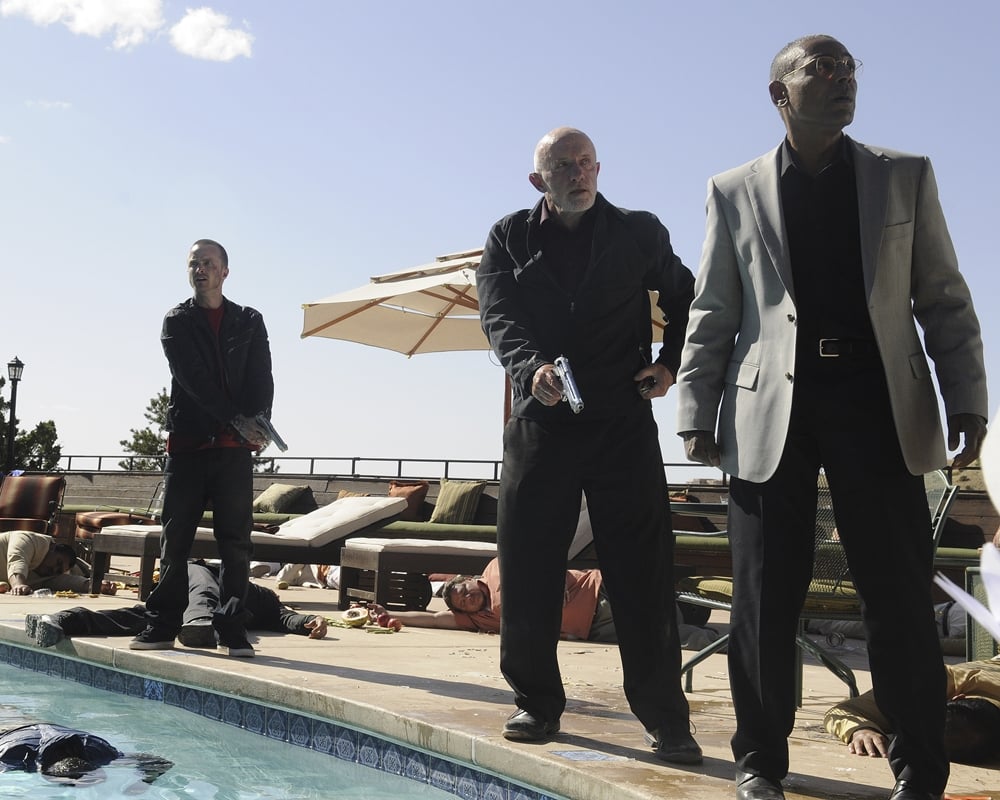 "It was basically stealing from the best which in my mind is Breaking Bad," Schnauz said on the podcast. "Kelley Dixon in episode 410, Peter [Gould] and Genny [Hutchison]'s episode, Jesse's in the middle of a shootout with somebody. She took the image of Jesse and flipped it, and cut back and forth between the two to give this chaotic sense of shooting."
Jimmy McGill's "Better Call Saul" moment that called for "Breaking Bad" techniques
When Jimmy is at breakfast with Kim (Rhea Seehorn), he starts having flashbacks of the shootout. To depict Jimmy's psychological trauma, Schnauz came up with a new technique inspired by Breaking Bad.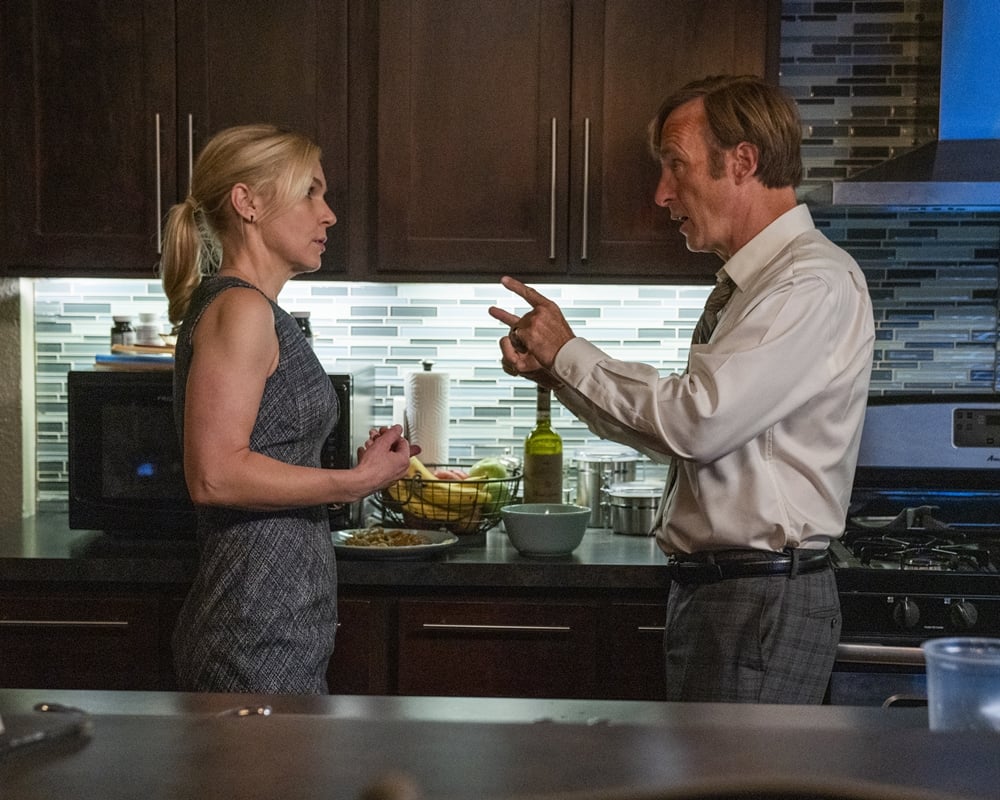 I thought well, I'm not going to just do that again. I'm not going to take Jimmy's image and flip it and cut back and forth. Something was interesting to me about getting two cameras lined up in almost the same shot so when you cut between them, the closeup image almost remains the same, but the background shifts dramatically so that when you cut back and forth between them rapidly, you're watching and thinking what just happened? Somehow you're in Jimmy's mind without really understanding what's going on.

Thomas Schnauz, The Better Call Saul Insider Podcast, 4/14/2020
Thomas Schnauz had to choose between two shots
The reason Jimmy's world seems to shift is because Better Call Saul is literally switching between two shots. Schnauz had one other idea, but they only had time to shoot one. He feels he chose correctly. 
"This was the end of the day and I had wanted to do this shot and an overhead shot on a rig with the camera spinning to have the room spinning," Schnauz said on the podcast. "I had to pick one and thank God I picked the two heads instead of the overhead spinning rig. We were just in Jimmy's head so much more in what we did with the two cameras next to each other as opposed to basically a gimmick."