A 'Better Call Saul' Fan Spent 1 Month Making a Gift for Tony Dalton and He Owns It Now
Tony Dalton expresses his thanks to a 'Better Call Saul' fan who spent a whole month making a Lalo Salamanca inspired gift which he shipped to the actor in Mexico.
On Better Call Saul, being the bad guy doesn't mean everyone hates you. In fact, it can be quite the opposite. Just like on Breaking Bad, bad guys are memorable and charismatic. Tony Dalton plays Lalo Salamanca on Better Call Saul, and some fans love him so much they send him gifts.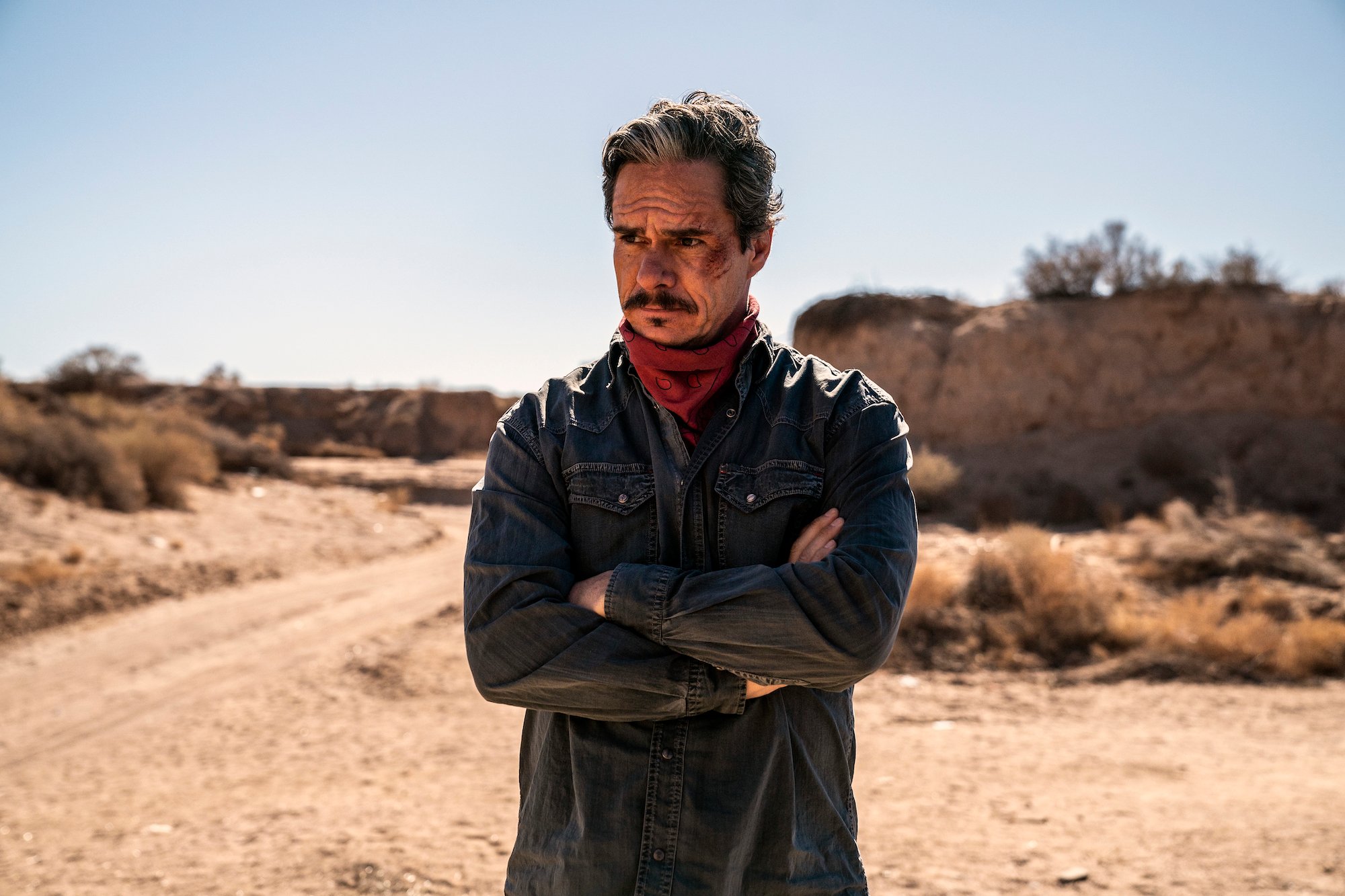 Dalton was a guest on Variety's Awards Circuit podcast on April 14. While discussing Better Call Saul Season 6, Dalton described a thoughtful, and time-consuming, gift he received from a fan. Better Call Saul Season 6 airs Mondays at 9 p.m. on AMC.
A 'Better Call Saul' fan painted Lalo Salamanca for Tony Dalton
Dalton still keeps his home in Mexico. He travels to Albuquerque, New Mexico for Better Call Saul and Atlanta, Georgia for Hawkeye. In his home, he's now got artwork from fans. 
"I've got paintings that they sent to me, a beautiful one from Germany," Dalton said on Awards Circuit. "A guy did a portrait of my face, of Lalo and he sent it to me. It took a month and it's done in pencil. Wow, that's really nice of somebody to do."
Tony Dalton met this 'Better Call Saul' fan on social media 
Fans are waiting to see what happens to Lalo in the final season of Better Call Saul. The name Lalo is mentioned once on Breaking Bad, so nobody knows if Lalo survives until then or not. One fan was so inspired he spent a month making the portrait. Dalton said he doesn't use social media a lot, but this fan tagged him on Instagram. Dalton responded and ended up with new interior decorations. 
"Something that took him so long because when he was doing it, he tagged me on Instagram," Dalton said. "I was like, 'Wow, that's amazing.' He goes, 'Well, I'll be done in about two weeks. It's already taken me two weeks. I work all day on this but in two weeks, if you want, I can send it to you wherever you want.' I said, 'Wow, sure, that would be great. So he sent it to me."
He hasn't displayed it yet 
Lalo is quite an entertainer himself. He likes to cook meals while he interrogates people. Dalton is a bit more self-conscious. While he expresses gratitude to the thoughtful fan, Dalton feels a bit self-conscious about displaying a portrait of himself, even if it is his Better Call Saul character, Lalo.
"I have it downstairs but I don't have it hung up because it's weird," Dalton said. "It's not weird that he did it, but it's weird for me to have a painting of myself. I'm just not that guy. Maybe one day I'll put it somewhere but right now I don't really know where to put the thing. It is a painting of me done beautifully in pencil."