This 'Better Call Saul' Fan Theory Expertly Explains Howard's Fate
It's showtime! On Better Call Saul, Jimmy McGill and Kim Wexler have finally reached what they're calling "D-Day," the make-or-break moment in their con on Howard Hamlin. The goal is to create a scandal around him to force a settlement in the Sandpiper Crossing case, which would free up the money Jimmy is owed. But some fans fear something much more horrible is about to happen.
[Warning: This article contains spoilers from Better Call Saul Season 6 Episode 6 and potentially 7.]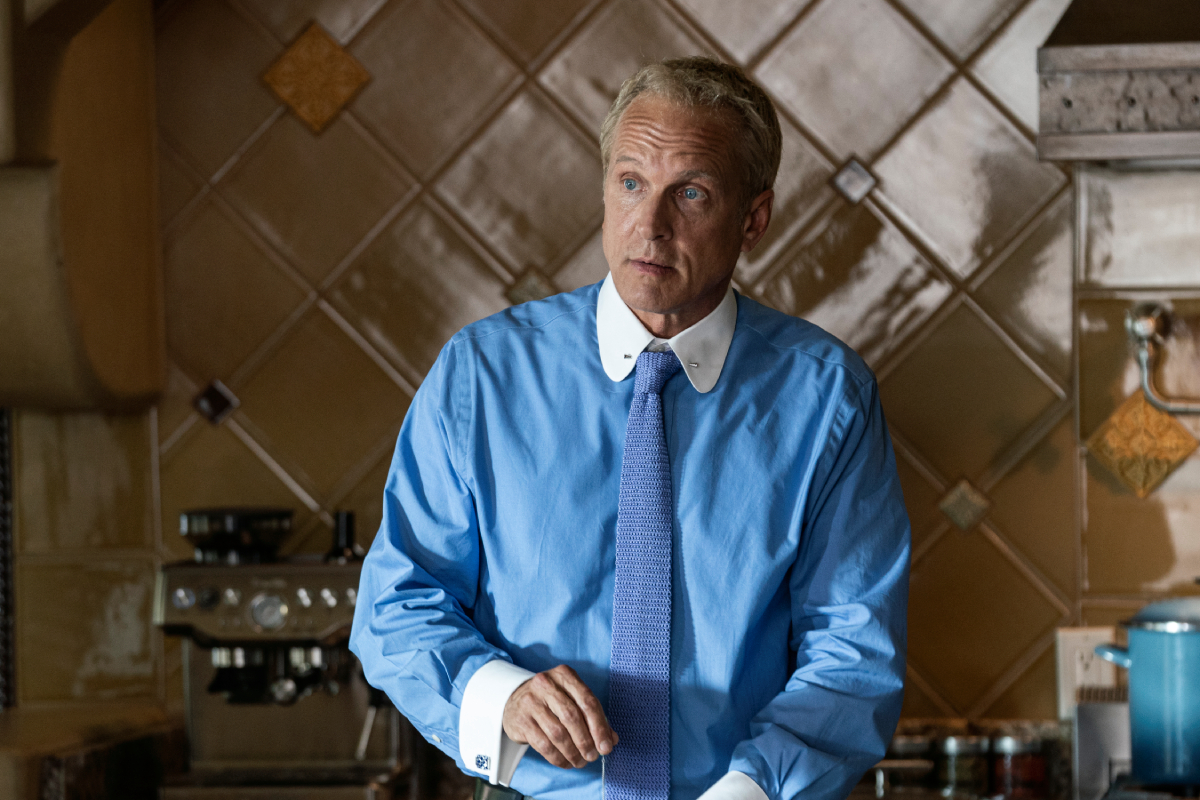 D-Day has arrived in 'Better Call Saul'
In "Axe and Grind," the sixth episode of Better Call Saul Season 6, Kim and Jimmy are getting close to "D-Day," which seems to be a crucial court hearing for the case. Kim is especially excited about it, but becomes conflicted about going when she gets an interview that falls on the same day.
It's for the Jackson Mercer Foundation — a massive opportunity for Kim to do the work she enjoys. Knowing this, Saul encourages her to take the interview instead. He'll handle the stuff with Howard.
He's out buying a celebratory bottle of their favorite Zafiro Añejo tequila when he spots the judge wearing a cast. Panicked, he calls Kim. He wonders if they should back down and maybe try again another day, but after mulling it over, Kim zips her car around and heads back in his direction. "We do it today," she states.
Fans shared predictions for the outcome of the con against Howard
Fans shared what they think will happen next on Reddit. Many believe Jimmy and Kim will slip Howard the drugs from Caldera just before court to make him look as if he's on cocaine. This, coupled with the photos of Jimmy and the judge, would cause Howard to have a meltdown, making Jimmy and Kim's plan a success.
"Here's what's going on….," one fan wrote. "Jimmy and Kim know Howard has a PI following them. Jimmy takes out a s*** ton of money so it will look like he's being nefarious. [He] intentionally gets himself photographed with the 'judge.' Howard sees the photos and wonders why Jimmy is meeting with the judge. Someone slips the amphetamine in Howard's drink before the hearing."
"During the hearing Jimmy does something to draw attention to himself in subtle way to everyone but Howard. A wink at the judge before the hearing or something. Howard gets suspicious and ultimately accuses Jimmy of bribing the judge in a public forum. He looks high and out of it. Clifford confronts him and says he knows about his drug problem. The judge says he never met Jimmy before and has no clue what Howard is talking about. Howard's reputation is shattered. Main settles. Jimmy and Kim get their money," the post concluded, earning almost 2,000 likes.
Some took it a step further
Some viewers took it a step further, predicting Howard would have a medical emergency as a result of the drugs and die. They pointed to the scene at the vet's office when Caldera asked Jimmy about his caffeine tolerance while testing out the drug. Remembering how Howard chose tea over coffee in an earlier scene, they figured that meant Howard has a low tolerance for caffeine and would have a negative reaction to the drug.
"They went to Dr. Caldera to try and get something that'll cause adverse symptoms in Howard. The final goal is to drug Howard to make him whack out and act like a crackhead in public to completely discredit himself, but they'll accidentally overdose him and kill him next episode (thus the title plan and execution). I bet money on it," read one comment.
"I'm with you: the drug will trigger a fatal stroke or heart attack," said another. "Unintentional, sure. But Jimmy leaves a trail of unintended consequences, wherever he goes."
We're hoping Howard won't have such a tragic ending, but we have to admit that it's not looking promising at this point. Stay tuned to Better Call Saul to find out what ultimately happens to him.
RELATED: 'Better Call Saul' Season 6: Patrick Fabian's Costar Trained Him for the Boxing Match Scene