'Better Call Saul' Fans Are Even More Nervous for Kim Wexler After Cryptic Social Media Post
Better Call Saul fans are trying to brace themselves for the sixth and final season. Not only will it reveal Saul Goodman's fate, but it'll also let us know what happens to Kim Wexler. Once an honest lawyer at a top law firm, Kim is now doing things like pointing finger guns at people and cooking up schemes that could have big consequences for her. The Twitter page for Better Call Saul is only fanning the flames, sharing a cryptic post about Kim on May 17 that has fans even more worried.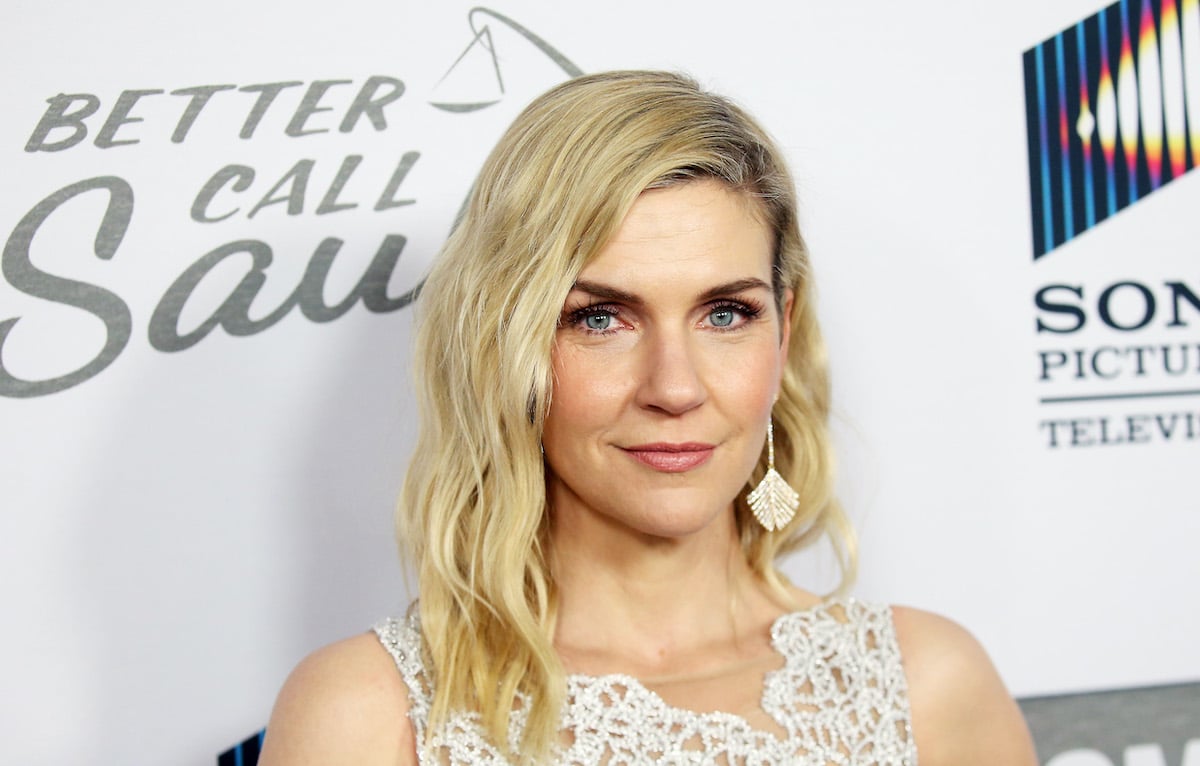 Kim Wexler has everyone concerned for her at this point
The fifth season of Better Call Saul ended with Kim plotting on ways to take down her former boss Howard Hamlin. Though she had participated in cons before, this particular idea left even Saul side-eyeing her.
"She seems to be moving in a direction of corner-cutting," showrunner Peter Gould said of Kim in an interview with Deadline.
"I don't think that just comes out of her own self-interest," he continued. "I think Kim, this season, in some ways has become disillusioned with the practice of law as she's known it. Being with Jimmy maybe has shown her either something that she knew before, or it's made more vivid to her, which is the possibility of cutting corners; doing what you think is right, and causing what you feel is justice, rather than playing by the rules of the system. We'll see where that leads her. I'm a little bit worried about her, too."
RELATED: 'Better Call Saul' Director Put Hints About Kim Wexler's Fate in 'Bad Choice Road'
Fans are even more on edge after seeing this post about Kim Wexler
As production on Better Call Saul Season 6 continues, the Twitter page for the show has been dropping posts teasing what's to come, including the one about Kim. The post includes a photo of her in a dimly lit staircase with a questionable look on her face. "This photo makes us nervous," reads the caption.
Though it appears to be an old photo, the caption coupled with all the comments about where she's headed has fans even more worried for her. "I'm officially anxious," read one comment. "Kim, you better Call Saul before you go any further!" another fan wrote alongside a GIF of Kermit the Frog biting his fingernails. "Kim! Take the elevator. Avoid empty stairways. Kim! Get out of there," a third comment said.
RELATED: 'Better Call Saul' Season 6 Could Include 'A Lot of Violence', According to Star Bob Odenkirk
Some fans think she will have a tragic fate
It's widely believed among viewers that Kim will even die in the sixth season, especially because she's missing from Breaking Bad. But in March, Bob Odenkirk (Saul Goodman) told The Hollywood Reporter that her absence doesn't mean she dies.
"In fact, there's some version of life where Kim and Jimmy stay married and live a Mary Matalin and James Carville-type situation," he explained, laughing. "Kim would be a superpowered lawyer with the white-shoe law firm, and he would be the complete scumbag ambulance chaser across town. And at night, they go home, take off their disguises and be kind to each other."
"I don't think that's where we're going to go, but in real life, those weird and seemingly conflicting relationships can be very real," he continued. "They can happen. It's probably easy to think that Kim dies, or that anyone who's not visible passes away. But there's still a lot of people who die on these shows; the stakes are high. But I'm with you in that anything could be the case."
The sixth season of Better Call Saul premieres in 2022. We'll see what happens then.