'Better Call Saul': Fans Are Hoping Rhea Seehorn Finally Gets the Emmy Recognition She Deserves Now That 'Game of Thrones' is Over
The fact that Better Call Saul has been nominated for 32 Emmys as of 2019 but so far, has not won any of them is a true tragedy. The drama series is a spinoff prequel to Breaking Bad and over the course of five seasons has fully evolved into its own phenomenon. Some fans are even saying it's better than the original.
Though Better Call Saul keeps getting snubbed by critics, Breaking Bad has the distinction of being one of the most frequently recognized series in awards show history. The drama took home 16 Emmy Awards after 58 nominations.
One of Better Call Saul's secret weapons is Rhea Seehorn, who plays Kim Wexler on the series. Fans are absolutely miffed that Seehorn hasn't even been nominated yet. Hopefully, that's about to change in 2020.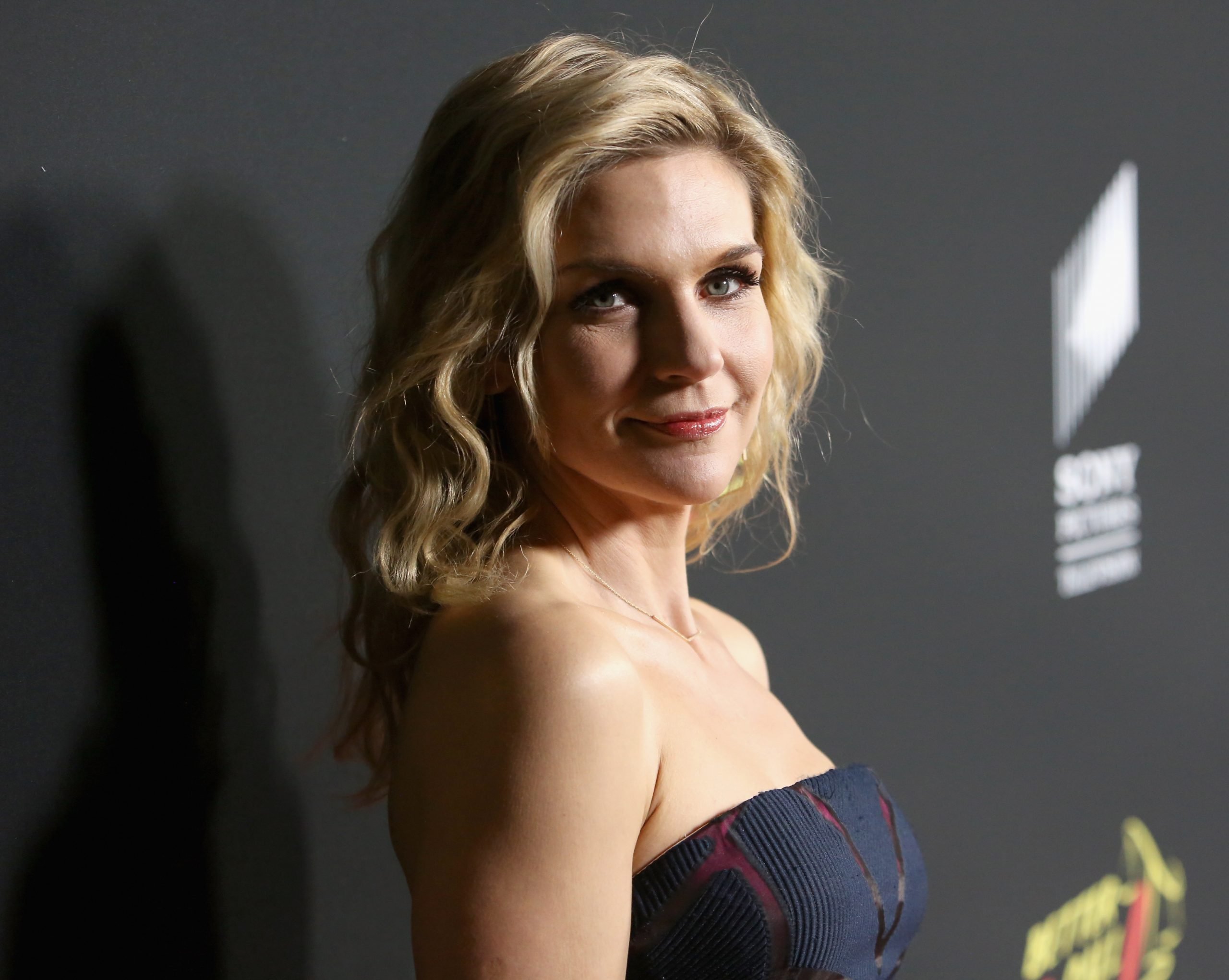 No one knew Kim Wexler would become integral to the cast
Kim Wexler was not present in Breaking Bad so when Better Call Saul writers introduced her, no one knew what to expect. Even showrunners Vince Gilligan and Peter Gould never thought Kim would become such an important, beloved character. A lot of this was due to Seehorn's immense talent.
"We had a vague inkling that we wanted a female character who was perhaps a love interest past tense, or potential love interest future tense," Gilligan told Vulture, saying it was a "distinct possibility" that the character would "fall out of importance" later in the show. "It's embarrassing to say how little we understood about the character of Kim Wexler or how important she would become."
Rhea Seehorn brings complexity and heart to the role of Kim Wexler
The 48-year-old actor brought heart and soul to her role that turned her into a main character.
"It was very much going to be the Saul Goodman show, the Jimmy McGill show, and then we hired Rhea Seehorn, who allow[ed] us to do things we never saw coming," Gilligan went on. "She continued to wow us week in and week out until suddenly you say, God, what would this show be without her character?"
Fans feel the same way. That's why they're so terrified that Kim will be killed in the final season of the show, which is tentatively scheduled to premiere in 2021.
Fans are hoping for an Emmy nomination for Rhea Seehorn
Bob Odenkirk, Jonathan Banks, Giancarlo Esposito, and Michael McKean have all received Emmy nominations for past seasons of the show. However, the penultimate season is one of the best, which is inspiring conversations about who deserves Emmy nods in 2020. Rhea Seehorn is at the top of that list, which also includes Tony Dalton (Lalo Salamanca) and Michael Mando (Nacho Varga).
In previous years, Seehorn was up against some stiff competition from the Game of Thrones cast when it came to awards show nominations. But in 2020, they won't be an issue any longer now that the show is over.
Seehorn has done Emmy-worthy work on the show
Critics agree that Kim is amazing.
Miles Surrey from The Ringer wrote, "That Kim effortlessly vacillates between admiration and disgust for Jimmy throughout the series—and seeing those feelings quietly lean more toward disgust in the penultimate season—is not just a testament to Better Call Saul's writing, but also Rhea Seehorn's incredible work."
He continues, laying out the case for the actor's nomination: "Seehorn is delivering, and I don't think I'm being hyperbolic here, one of the most nuanced and underappreciated performances on television. That the Emmys haven't even nominated her once is the Television Academy's most embarrassing oversight since it ignored Carrie Coon's work on The Leftovers."
Will the Academy rectify their mistake in 2020? It would be a tragedy if they didn't.