'Better Call Saul' Fans Can Watch Hidden Episodes While Waiting for Season 6 Premiere
Better Call Saul fans are excited after a long, long wait for the new season. It's been close to a year since the heart-pounding season 5 finale aired on April 20, 2020. Season 6 has officially begun filming, but it'll be quite a while before it lands on AMC. And in the meantime, everyone is missing Jimmy McGill, Kim Wexler, and the rest of the group.
Besides scheduling regular binge sessions in the interim, Better Call Saul fans have one other option for getting their fix. Not everyone realizes there are secret episodes of the hit AMC series that can help tide everyone over until the season 6 premiere in 2022. Here's where to find them.
'Better Call Saul' became just as popular as 'Breaking Bad'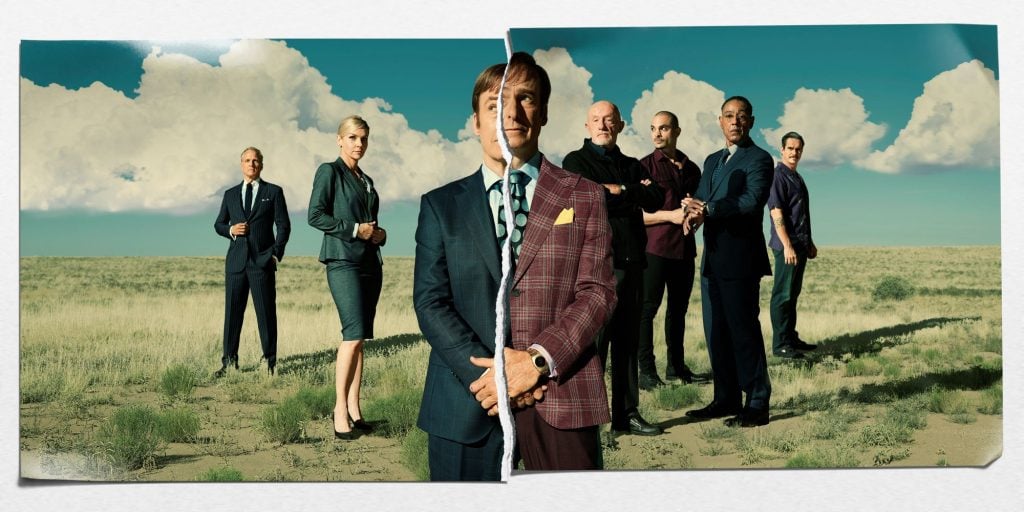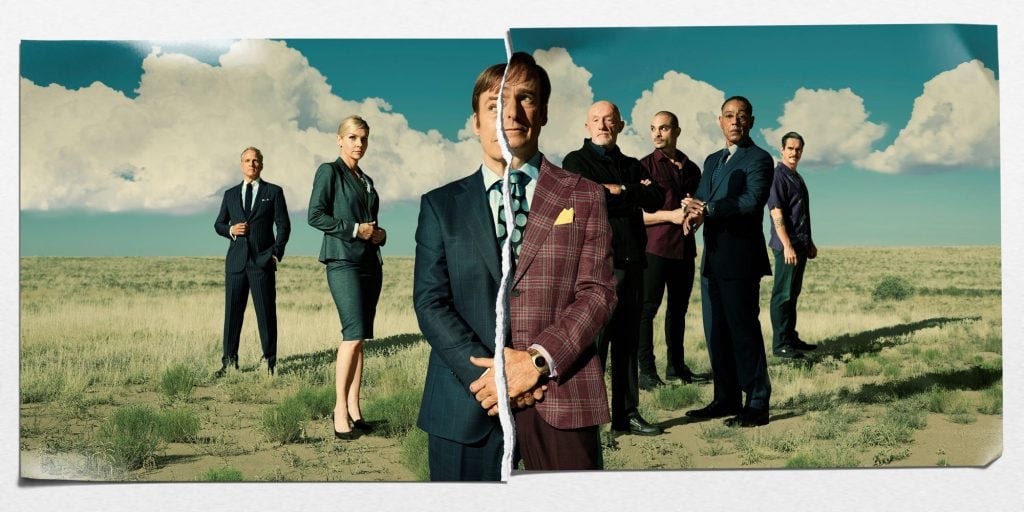 Back when the Breaking Bad spinoff was just a concept, no one expected it to become as popular as the original series. Vince Gilligan, the man responsible for coming up with Walter White and the whole Breaking Bad universe, didn't know Saul Goodman's backstory would be so fascinating. But now he's happy with how much fans love it.
"I run into people every day now who say Better Call Saul is their favorite of the two," the showrunner said. 
"I love hearing that. I don't know where I fall personally on that scale, that continuum — I try not to choose. I don't have children, but this is as close as I'll ever get to having children. I find it hard to choose between them. But I'm just glad they both exist."
'Better Call Saul' short webisodes won an Emmy Award
Fans are still miffed by the Emmy snubs for Better Call Saul, especially for outstanding actors Bob Odenkirk (Jimmy McGill) and Rhea Seehorn (Kim Wexler). However, there is one area where Better Call Saul did win, even if it wasn't for the big categories.
In addition to full-length episodes, the Better Call Saul creators put out a series of extra, online-only webisodes to complement the series. The first was the Los Pollos Hermanos Employee Training videos starring Giancarlo Esposito (Gus Fring). These won the Emmy in 2017 for the category Outstanding Short Form Comedy or Drama Series.
Jonathan Banks (Mike Ehrmantraut) also gave us Madrigal Electromotive Security Training.
Season 5 offered fans Better Call Saul Employee Training: Legal Ethics With Kim Wexler. The topics are all meant to be tongue in cheek and a little bit funny, which is how they earned their Emmys. All are available on AMC's YouTube channel.
'Better Call Saul' Season 6 has begun production
Better Call Saul already took long breaks between seasons and then the global coronavirus (COVID-19) pandemic hit and everything got significantly worse. But finally there is light at the end of the dark, Saul-less tunnel.
After improvising and writing scripts via Zoom meetings, the AMC drama has finally begun filming in Albuquerque. That puts them on track for a launch at the beginning of 2022.
In the meantime, fans can catch up with previous seasons of Better Call Saul on AMC, Prime Video, and Netflix. They can also find the award-winning short webisodes on the AMC YouTube channel for free.