'Better Call Saul' Fans Imagine the Worst Possible Ending for Kim Wexler
As Kim Wexler's (Rhea Seehorn) morals start to slip increasingly into the void, Better Call Saul fans are finding it hard to believe she will make it out of season 6 alive. Throughout the AMC series, Kim serves as Jimmy McGill/Saul Goodman's (Bob Odenkirk) moral compass. But by season 5, fans see another side of Kim — one that's eerily similar to "Slippin' Jimmy." 
Better Call Saul fans on Reddit are already theorizing about what Kim's fate might look like in the final season. But one theory points at a gruesome end for Kim that directly correlates with a tragedy in Breaking Bad.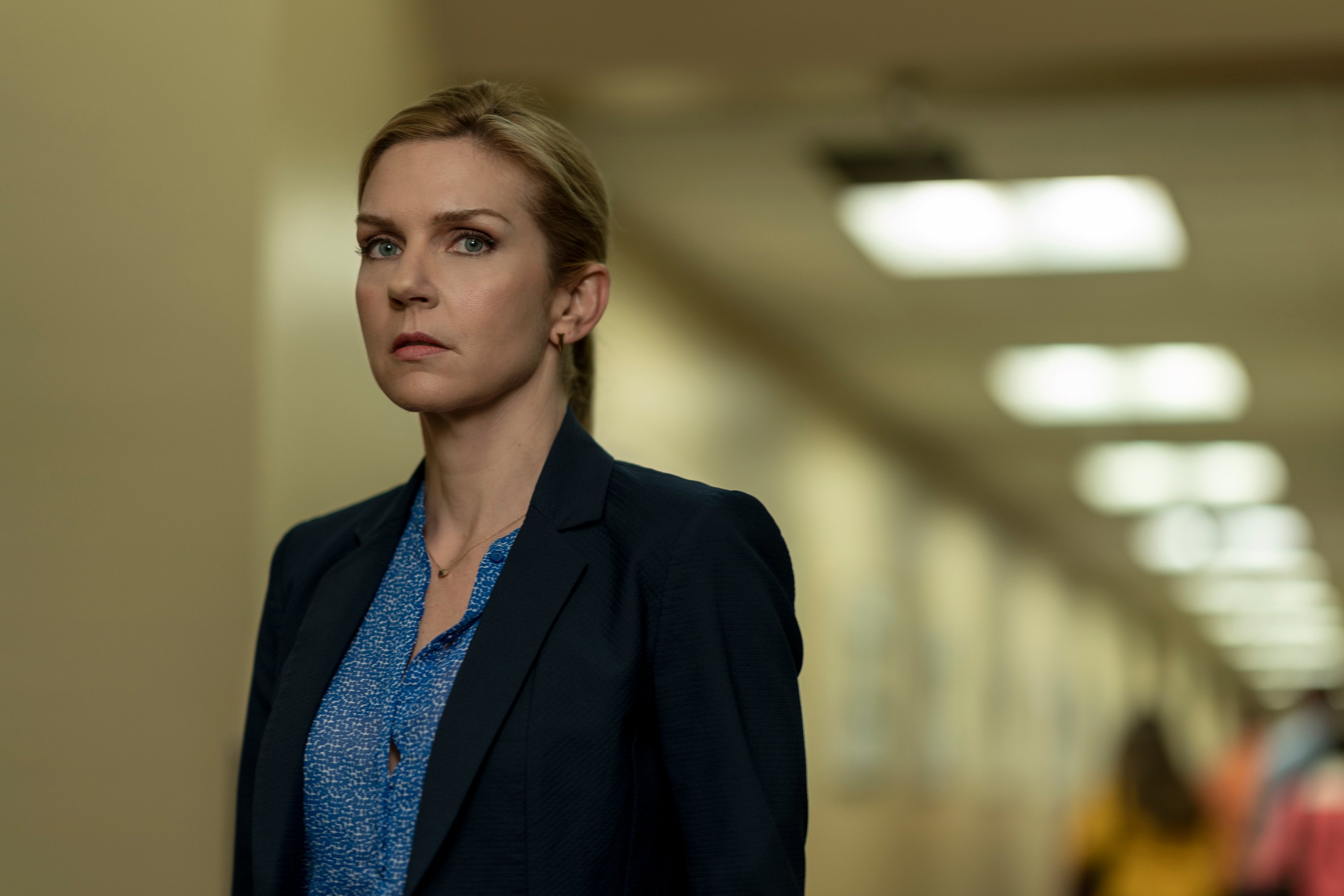 'Better Call Saul' Season 6 release date
At the time of publication, Better Call Saul Season 6 does not have an official release date. However, AMC's chief operating officer Ed Carroll told Deadline in February 2021 that fans can likely expect new episodes in the first quarter of 2022.
'Better Call Saul' fans think Kim Wexler dies in a plane crash in the final season
While they wait for new episodes of Better Call Saul, fans on Reddit are speculating what they think could happen to Kim Wexler in the show's final season. One fan imagines what they deem to be the "worst ending" to Better Call Saul. 
"Kim, having to leave Albuquerque for a while, is shown flying back to surprise Jimmy and it's revealed she's on flight 515," they wrote. Breaking Bad fans will remember the Wayfarer 515 commercial airliner that collided with a charter plane above Walter White's (Bryan Cranston) home in season 2. 
RELATED: 'Better Call Saul': How to Watch the 'Ethics Training With Kim Wexler' Videos
Another fan in the thread thinks Kim could also be on the private plane Flight 515 crashed into. There has been a lot of speculation around Kim's potential death in the final season. As such, many fans can see Vince Gilligan tying the two series together in the most tragic of ways. 
Bob Odenkirk doesn't think Kim Wexler dies in 'Better Call Saul' Season 6
During an interview with The Hollywood Reporter, Odenkirk discussed the many theories surrounding character deaths in Better Call Saul's final season. "It's probably easy to think that Kim dies, or that anyone who's not visible passes away," he tells the outlet. "But there's still a lot of people who die on these shows; the stakes are high. But I'm with you in that anything could be the case."
Odenkirk isn't entirely sure about what Gilligan has planned for the end of Better Call Saul. But what he does know is that the ending will make fans look at Breaking Bad differently. 
"I've been told by [co-creator] Peter Gould that when Better Call Saul wraps up, everyone will see Breaking Bad in a different light," says Odenkirk. "I don't know what that means. I don't have any specifics beyond that, except that he knows what happens throughout this whole season of Saul and I don't."
Per Odenkirk, fans can expect "more amazing things to come that will comment on or inform the actual incidents of Breaking Bad in a surprising way." Stay tuned to Showbiz Cheat Sheet for updates on Better Call Saul.