'Better Call Saul' Fans Notice a Major Hint in the Show's Title Sequence
Find out how 'Better Call Saul's title sequence has changed over the course of five seasons.
The final season of Better Call Saul could arrive sooner than fans think. Until then, viewers are combing over old episodes and starting to piece together details they might have missed before. Discover what fans have noticed about Better Call Saul's title sequence and what it could mean for Jimmy McGill/Saul Goodman/Gene (Bob Odenkirk) in season 6 of the AMC series.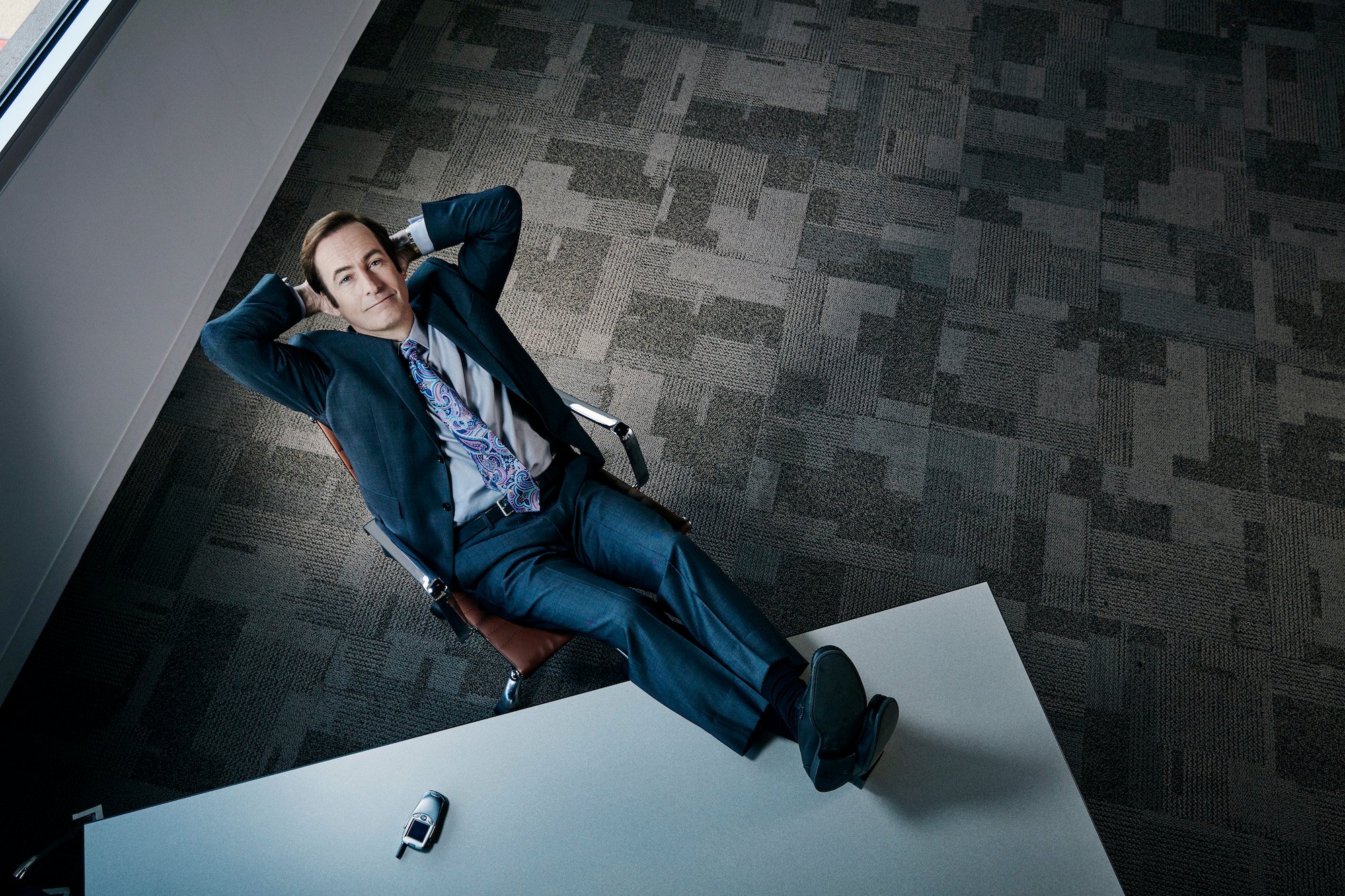 'Breaking Bad' reference in 'Better Call Saul' theme song
After Breaking Bad ended, fans couldn't wait for more from Vince Gilligan. Better Call Saul tells the story of Saul Goodman's life as Jimmy McGill before he became the "criminal" lawyer we meet in Breaking Bad. Gilligan's intent in season 6 is to connect the dots and pick up where Breaking Bad left off — with Jimmy/Saul assuming his new life as Gene, the Cinnabon manager. 
Both Breaking Bad and Better Call Saul's title songs feature dobro guitars. As Mental Floss points out, musical composer Dave Porter took the same notes from Breaking Bad's theme song and remixed them into something more surf rock to fit the mood of Better Call Saul. If you listen closely, you'll hear the familiar chords. 
'Better Call Saul' title sequence changes; what this means for season 6
Some fans on Reddit took notice of the slight variations in Better Call Saul's title sequence. From season 1 to season 5, the black and white portion of the video gets longer and longer. What could this mean for Better Call Saul Season 6? 
One fan's theory involves Saul Goodman's future ego, Gene. According to their theory, the video is black and white "due to Gene repeatedly re-watching his Saul Goodman tapes." As this fan points out, VHS tapes degrade each time they're used. Does this mean Gene misses his glory days? It's possible.
"I always thought it was a metaphor of how Saul's [morals are] getting more and more f—– up per season," comments another Better Call Saul fan.
"It may also be a subtle nod to the fact that Saul is getting closer and closer to the path that eventually leads to Gene, whose scenes are always black and white," says another Reddit user. This theory makes the most sense and feels like something Gilligan would do. 
'Better Call Saul' episode titles have secret meanings 
The title sequence of Better Call Saul isn't the only thing riddled with layers of meaning. Each episode's title also hints at something more. 
Like Breaking Bad, Better Call Saul's episode names hold a lot of meaning. For example, every episode in the first season of the AMC series ends with the letter "O." 
From "Uno" to "Nacho" and "Pimento," every episode in season 1 concludes with the letter "O" sans episode five — "Alpine Shepard Boy." Why Gilligan and Peter Gould chose to do that, no one knows. But it's obvious the choice was intentional. 
There's more symbolism in the titles of season 1's episodes. If you take the first letter of each title and do a bit of unscrambling, you'll find the letters spell out "FRING'S BACK." 
Gus Fring (Giancarlo Esposito) was a fan-favorite villain from the Breaking Bad series. Since we know where his story ends, it only makes sense we get to see Gus Fring's backstory in Better Call Saul. 
What will the episodes in Better Call Saul Season 6 hint toward? What's more, what will the title sequence look like at the end of the series? Stay tuned to Showbiz Cheat Sheet for updates on all things Better Call Saul.