'Better Call Saul': Fans Think They've Figured Out How Kim and Jimmy Will Take Down Kevin At Mesa Verde
Kim and Jimmy are working up a scheme to ruin Mesa Verde's call center plans, and fans think they've figured out they're going to do it.
Richard Schweikert is on to Kim Wexler's trickery, and Better Call Saul fans think they know her next move, too.
Kim is stuck between a rock and a hard place trying to take down Mesa Verde Bank, her wealthy client, without getting caught and without hurting anyone. She secretly can't stand bank CEO Kevin Wachtell — though she does an excellent impression of him — yet she's not willing to sign off on a fake kidnapping. One again, Kim is struggling with how far she'll go to achieve the results she wants.
We're watching Kim play a dangerous game. And it's about to get even more serious.
[Spoiler Alert: Spoilers ahead for Better Call Saul Season 5, Episode 5, "Dedicado a Max"]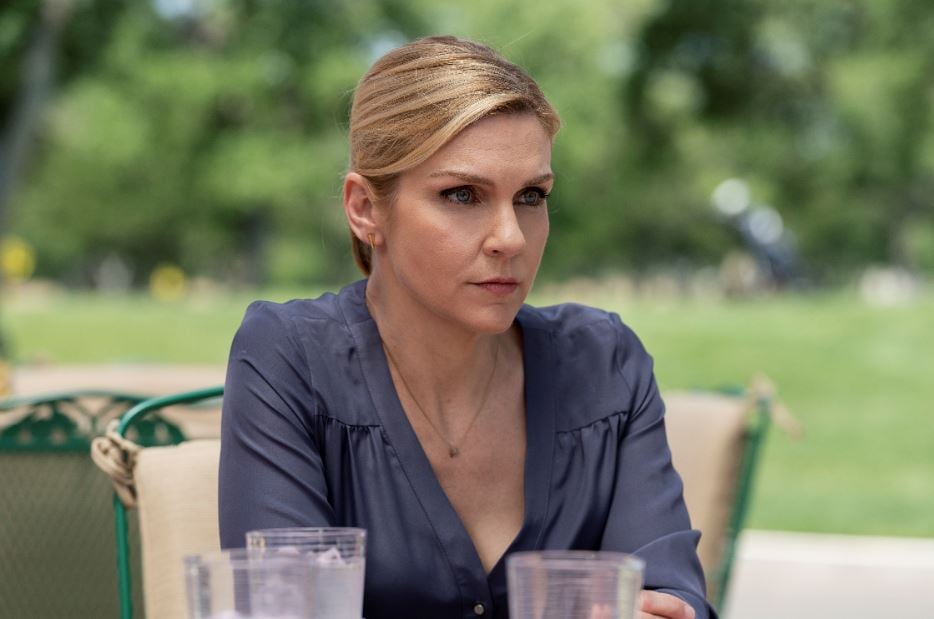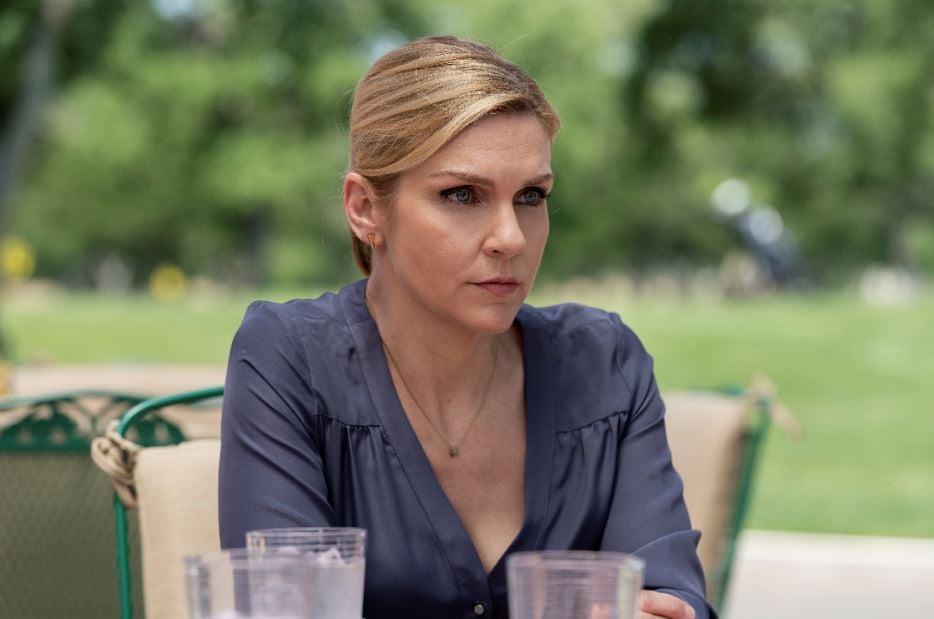 Kim has been exploring the boundaries of her morality
We already know that Jimmy's moral flexibility has become a bad influence on Kim, and it's making her admire him less every day. Though she feels compassion for Jimmy McGill, the former coworker she grew up with in the HHM mailroom and the man she's currently dating, Kim is not a big fan of Saul Goodman.
Jimmy asked Kim if she's willing to play dirty to truly take down Mesa Verde once and for all. He warns Kim that agreeing to take the next step will be crossing a line. "Gets nasty, gets personal, gets dangerous," he cautions her before pitching his idea. But Kim doesn't even hesitate much before agreeing she's willing to do whatever it takes.
Fans believe Kim will somehow catch Kevin violating copyright infringement laws
Kim and Jimmy's sleuth Mister X promises that Kevin Wachtell has a squeaky clean existence with no secret girlfriends or offshore bank accounts. But even though Kevin appears to be untouchable, Kim smiles and says she "got him" after flipping through photos of Kevin's office.
The episode ends before we can find out exactly what Kim saw in the pictures that made her so happy. However, fans quickly started throwing out theories on Reddit, including the most plausible idea that the photo of a man on a horse in Kevin's office looks an awful lot like the Mesa Verde logo. Plus, eagle-eyed Breaking Bad fans notice that the show included a bank called Mesa Credit Union, which could be a rebranded version of Mesa Verde if Kim really does pull this off.
Does this all indicate that Kevin used the likeness without permission, leaving him vulnerable to an expensive lawsuit?
'Better Call Saul' showrunners have been foreshadowing horses all along
It's unclear how Kim will use the discovery of potential copyright infringement to achieve her ultimate goal of having the Mesa Verde call center moved to a different location, thereby saving Acker's home. But if we know anything about showrunner Peter Gould, it's that he is the master of foreshadowing. And we've been hearing a lot about horses lately.
In Season 5, Episode 4, Jimmy convinces Acker to hire him as a lawyer by showing him a printout of a man copulating with a horse. As Jimmy so eloquently explained, "Picture me as the man, and Mesa Verde as the horse." His crude imagery worked.
Since we already know there's no such thing as wasted symbolism on Better Call Saul, the theory about the horse logo makes perfect sense. Jimmy is really going to stick it to Mesa Verde this time and there's no way Kim will emerge unscathed.