'Better Call Saul' Fans Think They've Figured Out the Howard Hamlin Takedown
When it comes to 'Better Call Saul' Season 6, there's plenty that has viewers on edge — including Kim Wexler's plot to ruin Howard Hamlin. While she has yet to reveal all the details, fans think they have an idea based on behind-the-scenes footage.
The sixth season of Better Call Saul can't come any sooner for fans of the series. It's been over a year since the show was on TV, ending with the morally declining Kim Wexler proposing a scheme to ruin Howard Hamlin. While she didn't divulge the exact details, fans have an idea based on new footage allegedly from the show's set.
[Spoiler alert: This article contains a possible spoiler for the sixth season of Better Call Saul.]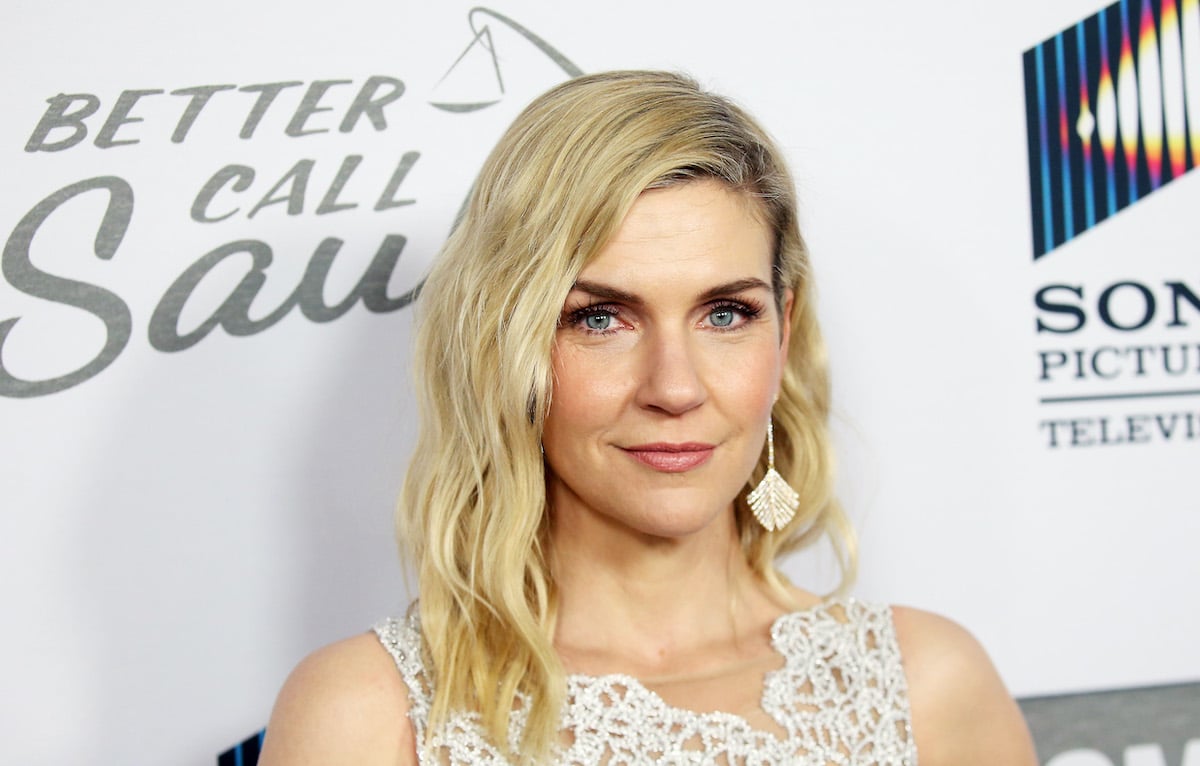 Kim Wexler's Howard Hamlin scheme could have big consequences for her
While Kim has participated in cons before, this would be her biggest one yet. She told Jimmy McGill of her plans in the Better Call Saul Season 5 finale, leaving even him with his questionable morals advising against it.
"We're not talking about a bar trick here, Kim. We're talking about scorched earth," he explained. "We would have to hurt him. Hurt him bad. To get a bunch of lawyers to run to the exits, Howard would have to have done something unforgivable. He might never practice law again. He doesn't deserve that."
He kept trying to dissuade her, but Kim made it clear that her mind is made up.
Heading into Better Call Saul Season 6, actor Rhea Seehorn hinted to Deadline that viewers will see more of Kim's dark side. But how that plays out is anyone's guess.
Viewers are sharing their predictions for Kim Wexler in 'Better Call Saul' Season 6
Amid production on season 6, a social media user posted a now-viral video on TikTok of a man on the set that they identified as Bob Odenkirk (Jimmy McGill/Saul Goodman). The person can be seen dressed in a classic dark-colored pinstripe suit, standing next to a fancy car outside of a motel.
"It's Jimmy dressed as Howard?" one person wondered in the comment section. "So him and Kim are really going to screw him. Maybe take some pictures of Jimmy with some hookers (maybe Wendy) [the sex worker from Breaking Bad] in this motel and pretend that it's Howard?"
"Yup, probably this," said one response. "It's the same type of car Howard has too. Hire the UNM camera crew to take some photos from afar and boom, Howard Hamlin 'caught' at a motel with prostitutes. And there's a 'precedent' for it since last season prostitutes accosted him in the restaurant and there were a lot of witnesses (Cliff Main included)."
"I'm already laughing," a third fan wrote. "Can't wait for season 6."
It's hard to tell if there's any truth to this theory, seeing neither AMC nor Better Call Saul has commented on it. But there's no doubt that Kim and Jimmy will find themselves in more drama next season.
As Bob Odenkirk previously told The Wrap, Kim might even be the one who pushes Jimmy to fully become the morally challenged Saul Goodman. "He's pretty much close to there, I'd say. But something big still has to happen to trip him over into, I think, full Saul mode," he explained. "I imagine it has a lot to do with Kim Wexler."
So far, there's no official release date for Better Call Saul Season 6, but it's expected to air in 2022.