'Better Call Saul' Fans Think There's a Walter White Cameo in the Season 6 Trailer
Since the release of the Better Call Saul Season 6 trailer, fans have been breaking it down frame-by-frame and trying to piece together answers. It features, as usual, Saul Goodman (Bob Odenkirk), Kim Wexler (Rhea Seehorn), Gus Fring (Giancarlo Esposito), Mike Ehrmantraut (Jonathan Banks), and Nacho Varga (Michael Mando), among others. But some think there might also be a voice cameo by Walter White (Bryan Cranston).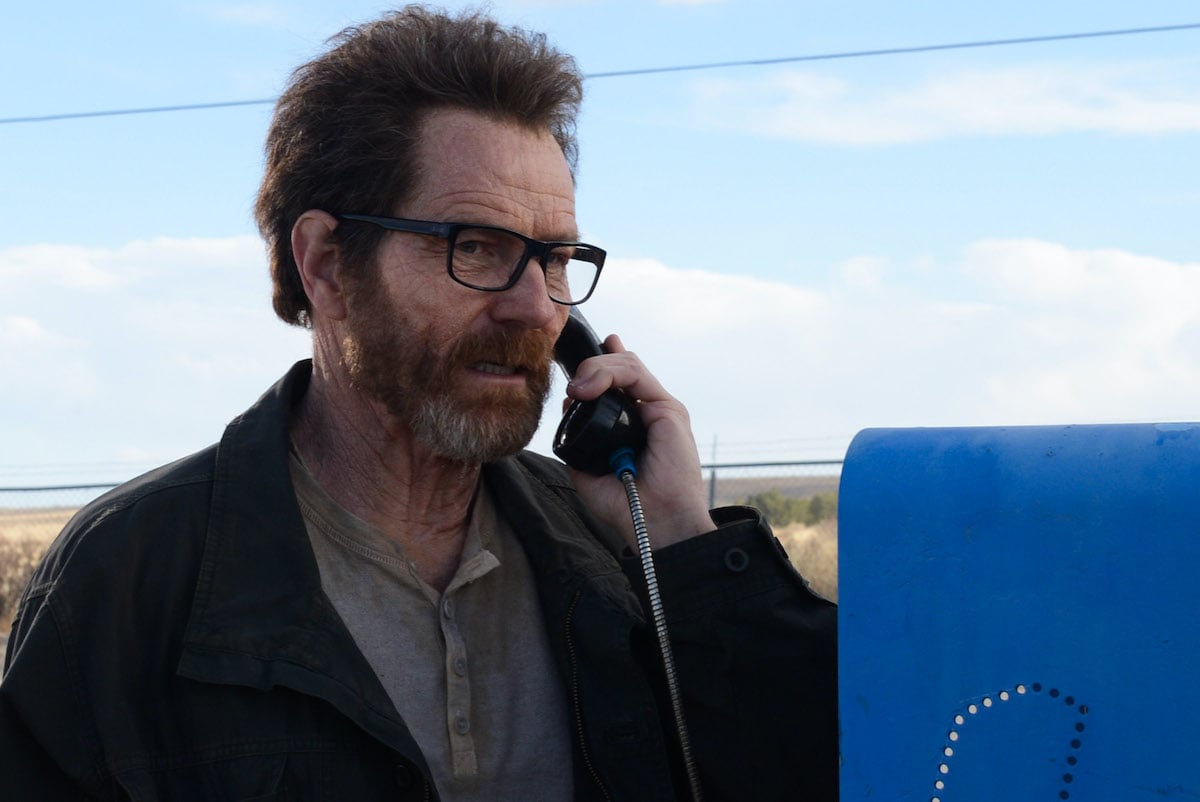 The trailer for 'Better Call Saul' Season 6 convinced some fans that there's a 'Breaking Bad' cameo coming
The trailer was released on March 10 and follows Saul after Kim approached him about conning Howard Hamlin (Patrick Fabian). Around the 1:39 mark, a voice can be heard saying, "Whatever happens next, it's not gonna go down the way you think it is." Their identity is unknown, but some viewers were convinced it belongs to Bryan Cranston's Breaking Bad character Walter White.
"This is Walter's voice. Go listen to this part carefully," one fan wrote on Reddit.
Some readers argued the voice belongs to Mike. But others supported the idea that it's Walt.
"Mike says 'Whatever happens next' the rest is Walter. Listen carefully," read one comment.
'"Whatever happens next' sounds definitely like Mike but 'it's not gonna go down the way you think it is' sounds a lot like Bryan Cranston," another fan agreed. "I think it sounds different than Mike's sentence,voice is kind of sharper IDK how to explain it,just like Bryan's."
"Holy sh**. I've just listened to this and I think you could be right," said another comment.
"I was in complete disagreement— until I listened to it over and over without the first part. I think you might be right!" said a fourth fan.
Showbiz Cheat Sheet reached out to representatives for Cranston for comment on the speculation but did not hear back by publication.
RELATED: 'Better Call Saul': Why Bill Burr Didn't Return for the 'Breaking Bad' Prequel
Some cameos don't feel necessary to the showrunner
The cast and crew, in general, have stayed mum on whether Cranston will appear on the show. But co-creator and showrunner Peter Gould previously said he didn't feel it was necessary to have Walt or Jesse Pinkman (Aaron Paul) back.
"I like to think that we don't have as much of an obligation to have Walt and Jesse back in Better Call Saul because they're such a great appearance in El Camino," he told Collider.
He wasn't opposed to it, though.
"But having said that, I would love to have them back," Gould added. "I'd love to have Bryan direct an episode. I got to write an episode [of Breaking Bad] that Bryan directed and I was on set with him every day, and it was a wonderful experience. He's a magnificent director…. And Aaron Paul is possibly the happiest human being I've ever met, and he makes everybody around him happy. So yeah, I would love to have them back."
Bryan Cranston made similar comments about possibly reprising his role in 'Better Call Saul'
When asked about the possibility of reprising his role, Cranston said he would do it. But he was fine either way.
"If they didn't ask me to be on it, I wouldn't feel slighted or upset or anything," he told the podcast That Scene with Dan Patrick. "Once I went away from Walter White and hung up the desert boots and took off his glasses and hat, his khakis, that was the end of it. I walked away and said goodbye. I wanted it always to be like an athlete who knows when it's time to walk away and not try to hang on. That's why I just let it go."
Fingers crossed that it happens. But at the same time, we're sure the show will be fine either way. Check out Better Call Saul Season 6 when it premieres on April 18.
RELATED: 'Better Call Saul' Season 6 Trailer: Mystery Man Allegedly Revealed