'Better Call Saul': Fans Were Not Prepared for the Random Way Krazy-8 Got His Nickname
The story of Jimmy McGill becoming Saul Goodman is fascinating enough on its own. But one big draw of the hit series Better Call Saul is filling in the gaps in the Breaking Bad universe and constantly referencing the original show in subtle, brilliant ways.
The most recent episode during the two night Season 5 premiere did just that when they explained how Krazy-8 (Max Arciniega) came by his name. Considering he's a drug dealer with ties to the Salamanca family, you'd think that there's a sinister story behind his villainous sounding nickname. But in reality, it came from a regular night of poker.
[Spoiler alert: Spoilers ahead for Better Call Saul, Season 5]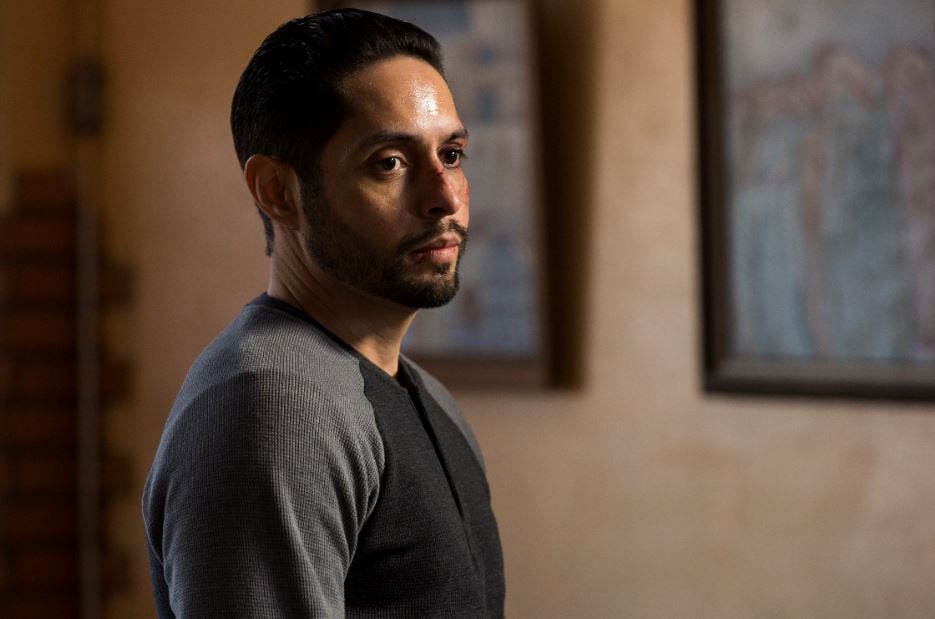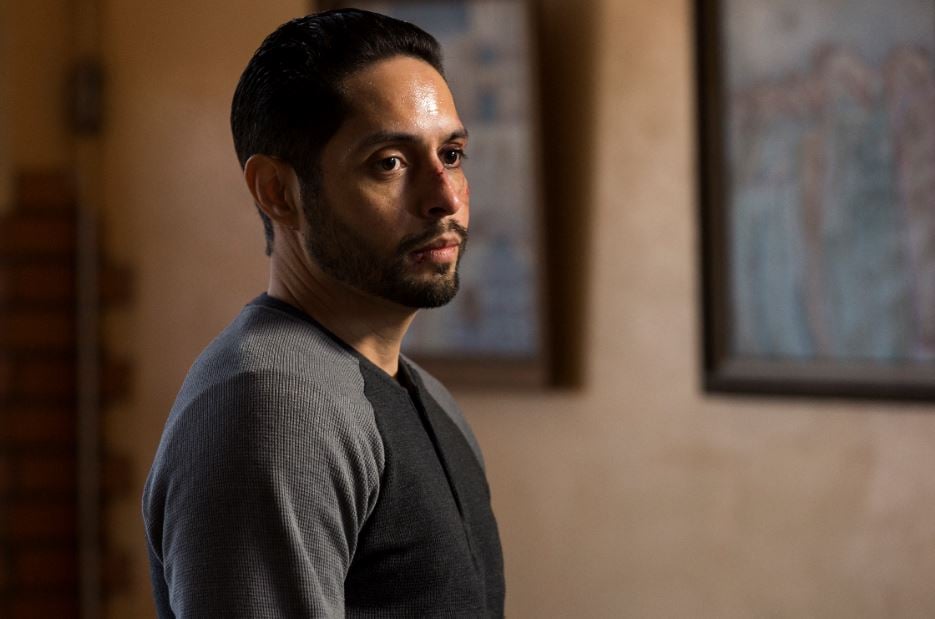 Who is Domingo, better known as Krazy-8?
Domingo Gallardo Molina, or "Krazy-8," is a meth distributor with ties to the Salamanca family and Jesse Pinkman. While working at his father's furniture store in Albuquerque, he was also working for Tuco Salamanca on the side. Domingo met Jesse Pinkman through his cousin, Emilio.
With his fierce reputation and Nacho vouching for him, Domingo becomes an important character in both Better Call Saul and Breaking Bad.
Krazy-8 played a small yet important role in 'Breaking Bad'
Though he only appeared in the first season of Breaking Bad, the storyline with Krazy-8 was pivotal for Walt and Jesse's character development. After a meth sale gone bad, Walt and Jesse end up keeping Krazy-8 prisoner in Jesse's basement by tying him to a pole. Both men struggle to justify killing Krazy-8, who promises never to tell on them and even offers to pay for Walt's cancer treatment himself.
At this point, Walter White hasn't yet lost his moral compass and hesitates at the notion of killing a man in cold blood, especially as he gets to know him on a more personal level. But when Krazy-8 masterminds an escape by saving a broken shard of plate to stab his captors, Walt finally chokes him to death. It's one of many murders that Walt justifies on the show.
Domingo got his nickname during a wild night of poker
The origin of the name Krazy-8 was revealed in Season 5, Episode 2 of Better Call Saul. Associates of the Salamanca crew including Nacho, Domingo, and the season's breakout star Lalo Salamanca are all sitting around the table playing Texas Hold 'Em. The hand comes down to Lalo and Domingo, which leads to Domingo folding after being intimidated by Lalo.
But it turns out Lalo was bluffing and Domingo would have won with a pair of 8s if he had stayed in the game. Domingo receives a phone call about a situation with some of his employees. Just before he leaves, Lalo shouts out, "Off you go, Ocho Loco!" which means "crazy eight" in Spanish.
It's not the most dramatic way to earn a nickname, but obviously, it stuck.
We know Krazy-8 will become a police informant
The incident Domingo had to go tend to will most likely wind up with him doing jail time, which is how he'll become a police informant working with DEA agent Hank Schrader. This known connection has fans eagerly anticipating the appearance of Agent Schrader soon in Better Call Saul.
We can't wait to see what happens next! Catch new episodes of Better Call Saul on AMC Monday nights at 9 ET.