'Better Call Saul' Final Season 6 Might Be Split Into 2 Parts Like 'Breaking Bad' — Here's Why
Showrunners haven't confirmed the rumor, but it would make a lot of sense for season 6 of 'Better Call Saul' to have two release dates.
Even though there isn't an official release date yet, Better Call Saul fans are already counting down the days until the anticipated release of the final season of the show. Season 5 in early 2020 was so good that critics are starting to speculate the series could surpass Breaking Bad in terms of quality. But when will we find out?
There haven't been too many details released about season 6 beyond the fact that the writers are hard at work via video conferencing due to the coronavirus (COVID-19) pandemic shutdown. However, fans are speculating that the final season might be split into two parts for a couple of practical reasons.
The last season of 'Breaking Bad' was split in half
It may seem like Breaking Bad had 6 seasons, but really the fifth season was just broken down into two halves. The first installment 5A aired in summer 2012 while the second half, 5B wrapped up the series in fall 2013.
The extended timeline gave the writers more time to come up with and film the final episodes of the Emmy-award winning series. And now they must be glad they did. The final episodes of Breaking Bad, especially "Ozymandias," are considered some of the greatest examples of dramatic television ever created.
'Better Call Saul' could face delays due to coronavirus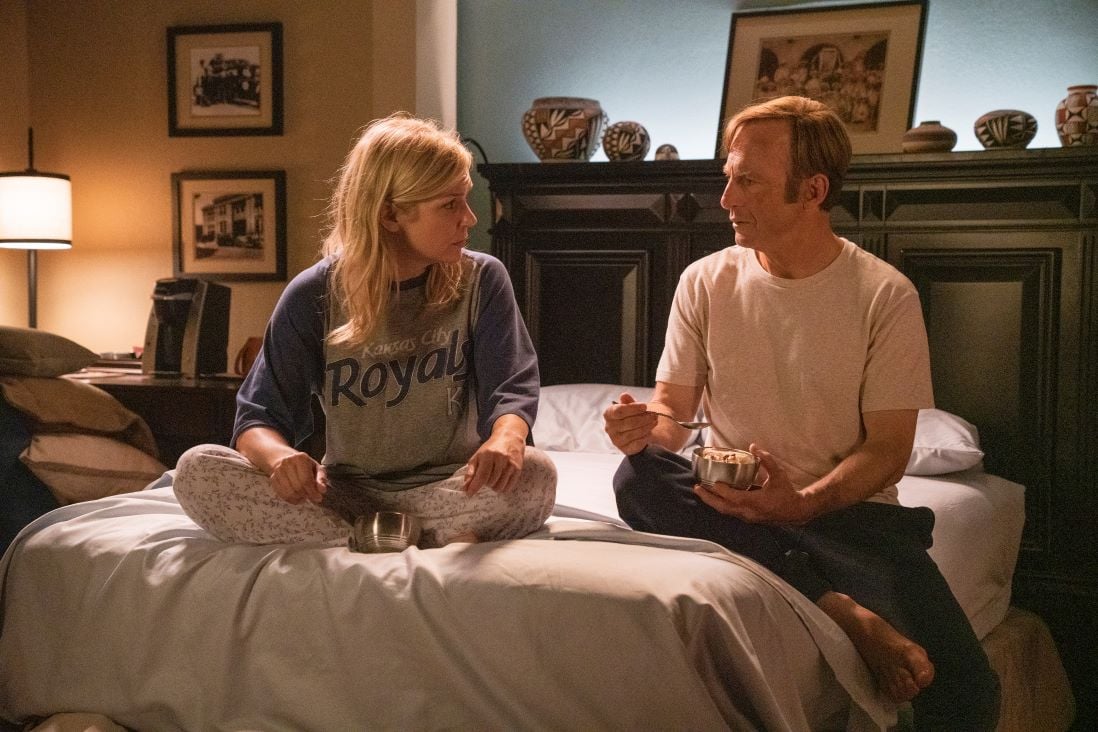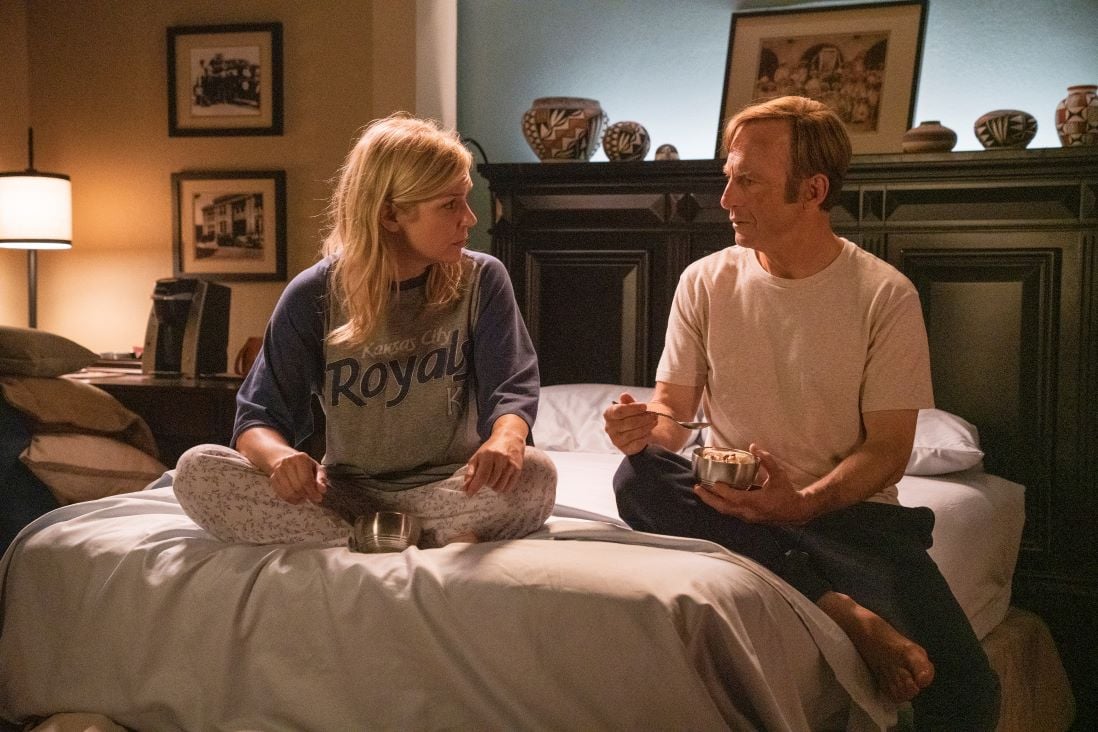 Breaking Bad writers took their time writing the final season because that's what made sense from an artistic perspective. When it comes to Better Call Saul, however, that decision could be more practical.
No one knows how long production shutdowns in Hollywood will last or what sort of social distancing guidelines will be in place when the writers finish figuring out what's going to happen to Jimmy McGill, Kim Wexler, and the rest of the Better Call Saul cast. There's a good chance the schedule could be interrupted by local rules in New Mexico, where the series is filmed.
"Everybody on Better Call Saul and everybody at AMC and Sony is not going to do anything until it's safe for all of us to work on the show," actor Rhea Seehorn told TV Insider. "We would be shooting in New Mexico again. We have to fly places. You have to take in all of those factors."
'Better Call Saul' showrunners might need more time to complete the story
With or without production shutdowns, the writers will benefit from having more time to tell the story. And as a bonus for fans, splitting the final season 6 into two parts would mean getting to see the initial efforts sooner.
Hypothetically, the first half could be released in 2021 and the second in 2022. Otherwise, it's more realistic to see the sixth season in 2022, especially if the coronavirus continues causing delays.
This would give writers plenty of time to answer lingering questions about what happens to Kim Wexler and when, precisely, Jimmy McGill fully becomes Saul Goodman. It would also finish up the flash-forward scenes with Gene Takovic and show exactly what becomes of Jimmy.
Whether the premiere happens in 2021 or later, fans are eagerly awaiting the final chapter of the series.