'Better Call Saul' Final Season Will Air the Way 'Breaking Bad' Final Season Did
'Better Call Saul' Season 6 is going to follow one pattern the final season of 'Breaking Bad' established in its fifth season.
The wait for the Better Call Saul final season has been longer than Breaking Bad fans ever had to wait. The coronavirus (COVID-19) pandemic delayed production on Breaking Bad Season 6. During the production, Bob Odenkirk had a heart attack. AMC finally announced the Better Call Saul final season premiere date and it has one major similarity to the final season of Breaking Bad.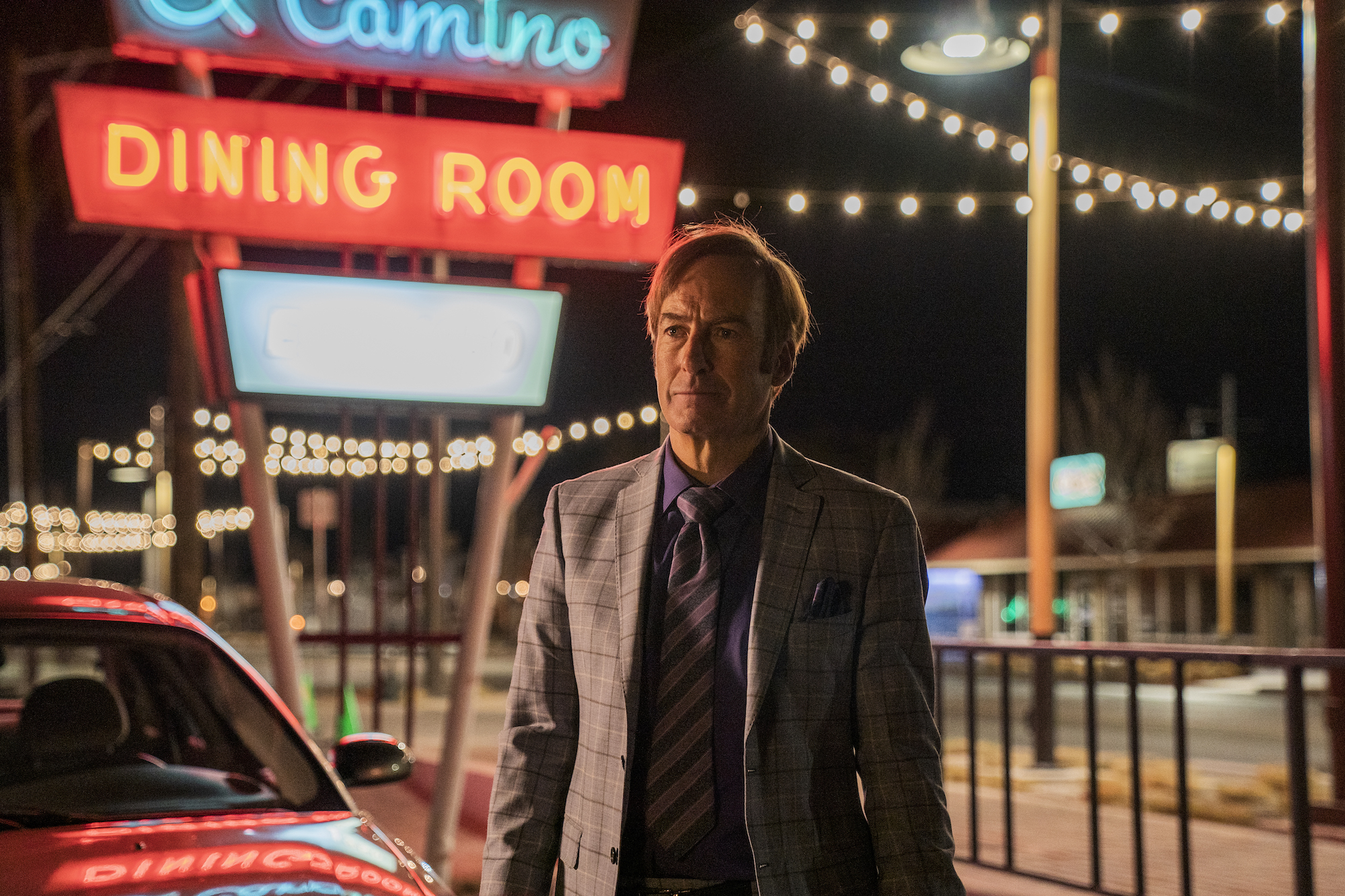 'Better Call Saul' final season premiere date: April 18, 2022
Bob Odenkirk appeared on Zoom to introduce AMC's presentations to the Television Critics  Association on Feb. 10. He personally announced the Better Call Saul final season premiere date on April 18.
"I can't wait for you to see what we've made," Odenkirk said. "It's another intense, surprising, very deeply human and complex story and it's just going to be a great one. I've enjoyed shooting it and I can't wait for people to see. I can't wait to see it myself. So look for that."
'Better Call Saul' final season will air in two parts, just like 'Breaking Bad'
Breaking Bad ended with its fifth season. However, the 16 episode Breaking Bad Season 5 aired in two pods of eight episodes each in 2012 and 2013. The Better Call Saul final season is only 13 episodes so it will air seven starting April, with two episodes back to back on the 18th. The remaining 6 will begin July 11 2022. That's a six week gap between May 23 and July 11, putting the Better Call Saul series finale on Aug. 15.
"In my eyes, this is our most ambitious, surprising and, yes, heartbreaking season," showrunner Peter Gould said in a press release. "Even under incredibly challenging circumstances, the whole Saul team — writers, cast, producers, directors and crew — have outdone themselves. I couldn't be more excited to share what we've accomplished together."
Better Call Saul will have more episodes than Breaking Bad, but only by 1. Since most seasons were only 10 episodes each, the 13 episode Better Call Saul final season puts the episode total at 63, one more than Breaking Bad's 62. It also took Better Call Saul one season longer to reach its conclusion. 
A preview of the animated 'Slippin' Jimmy'
Better Call Saul also has three series of shorts to air in the Spring also. Slippin' Jimmy is an animated prequel about Jimmy McGill (Odenkirk) and his brother Chuck growing up. Rhea Seehorn will star in Cooper's Bar, and Better Call Saul Employee Training Videos will continue. AMC showed a preview of Slippin' Jimmy to the TCA.
The animated clip took place in a snowy winter. A billboard for attorney Vic Tumless foreshadows Jimmy's future Saul Goodman billboards. Young Jimmy approaches a gang of three punks armed with snowballs. Jimmy threatens them for one of their sleds. The aspect ratio changes to emphasize the standoff, like a Clint Eastwood spaghetti western. However, we'll have to wait until it airs to see if Jimmy gets the sled.