'Better Call Saul': Giancarlo Esposito Explored Gus' 'Vulnerability' in Season 6
Better Call Saul brought back quite a few characters from its parent series, Breaking Bad. One of the most popular characters to return was Giancarlo Esposito's character Gustavo Fring. In Breaking Bad, Gus is a stoic, mysterious, and terrifying villain. Nothing ever seems to rattle him and most of his background is a mystery. However, in season 6 of Better Call Saul, Giancarlo Esposito was able to explore a more vulnerable side to his character.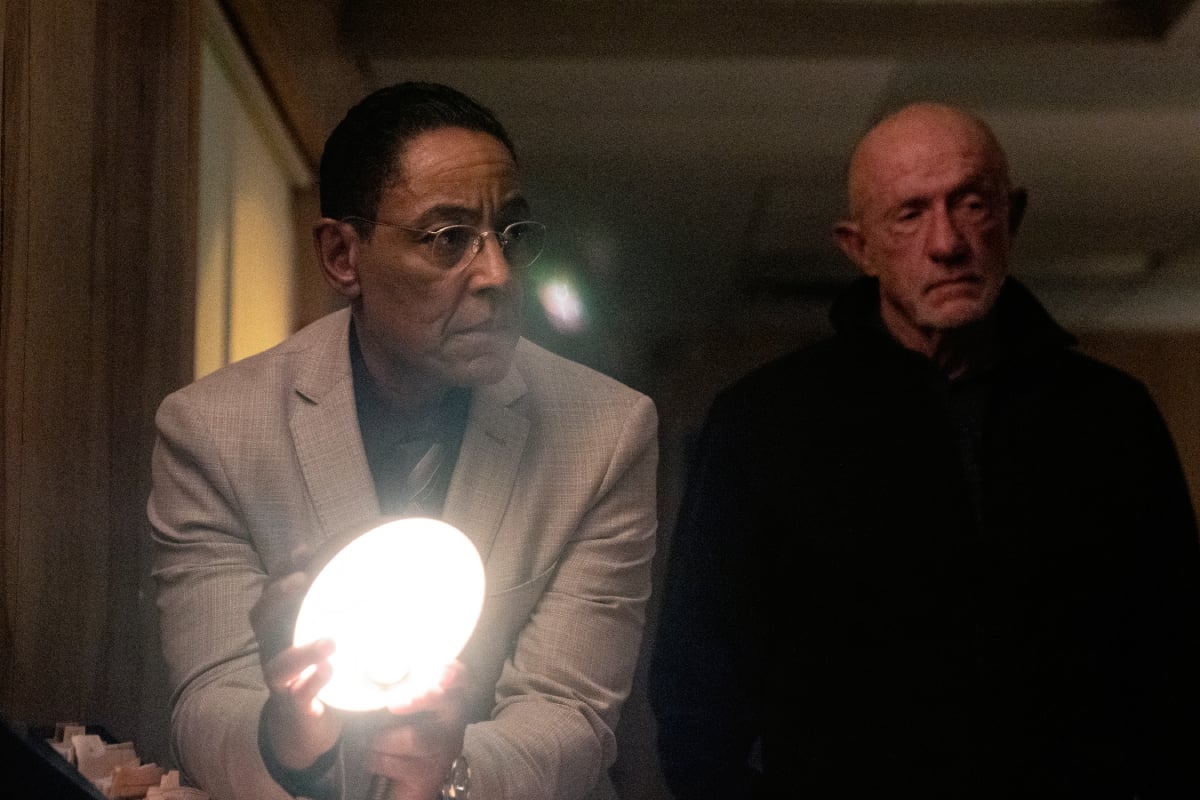 Giancarlo Esposito is known for playing the 'bad guy'
Esposito has mastered the ability to play the bad guy over his illustrious career. Apart from Better Call Saul, the actor has portrayed major villains including Stan Edgar in The Boys and Mof Gideon in The Mandalorian. Yet Esposito is able to bring nuance to each of these characters.
In fact, in 2020 he told The Hollywood Reporter that he wouldn't necessarily label his characters "villainous." "I believe that humans have their dark and their light side," said Esposito. "But we have a choice every day of our lives and every moment that we live to investigate where we want to stand in the right and the wrong, the good, the bad and the ugly."
Esposito was able to explore Gus' vulnerable side in 'Better Call Saul' Season 6
Throughout Breaking Bad, Gus is a frightening and impenetrable force. Nothing seems to phase him in the slightest and little is known about his past. Better Call Saul changed things. Fans got to know a little more about Gus' background, including the death of his close friend Max.
In Better Call Saul Season 6, Esposito was able to explore a side of Gus that hasn't been seen before. After the failed assassination attempt on Lalo, Gus is paranoid and fears for his life. In one scene in particular, Gus dons a bulletproof vest to Los Pollos Hermanos. He also begins carrying a gun on him.
"For me, I feel like I got a chance in season 6 to explore the more vulnerable different Gustavo Fring. Vince said to me, 'We're used to not knowing about this guy and that's the mystery and what really makes great television.' And so this season I got to explore what I had not been able to in many season of Breaking Bad and Better Call Saul and that was vulnerability," Esposito said during The Late Late Show With James Corden.
"Lalo Salamanca is a threat to me and I always control the chaos and steered what's happening but in this season I'm vulnerable, I'm nervous, I'm not the same Gustavo Fring you've ever seen before. So you get a more nuanced performance and a wider range of emotion behind Gus."
Will there be a Gustavo Fring spinoff?
Better Call Saul is the first Breaking Bad spinoff series, but who's to say there won't be more to come? A new show following Gustavo Fring would be interesting, and Giancarlo Esposito already has an idea for a name. "In my brain, there is another show and that show is called The Rise of Gus," the actor said on The Late Late Show With James Corden. Only time will tell if another spinoff is on the way.
Better Call Saul Season 6 returns with new episodes on July 11.
RELATED: 'Better Call Saul': Peter Gould Says Gus 'Underestimates' Walt in 'Breaking Bad'