'Better Call Saul': What Happened to Jimmy's Brother Chuck?
Better Call Saul is back for its sixth and final season. It's been a long journey for Jimmy McGill to turn into the person Breaking Bad fans know as Saul Goodman. In season 6, Jimmy's only family is his wife Kim Wexler. Jimmy's brother Chuck has appeared throughout Better Call Saul, but fans may need a reminder of what happened to him.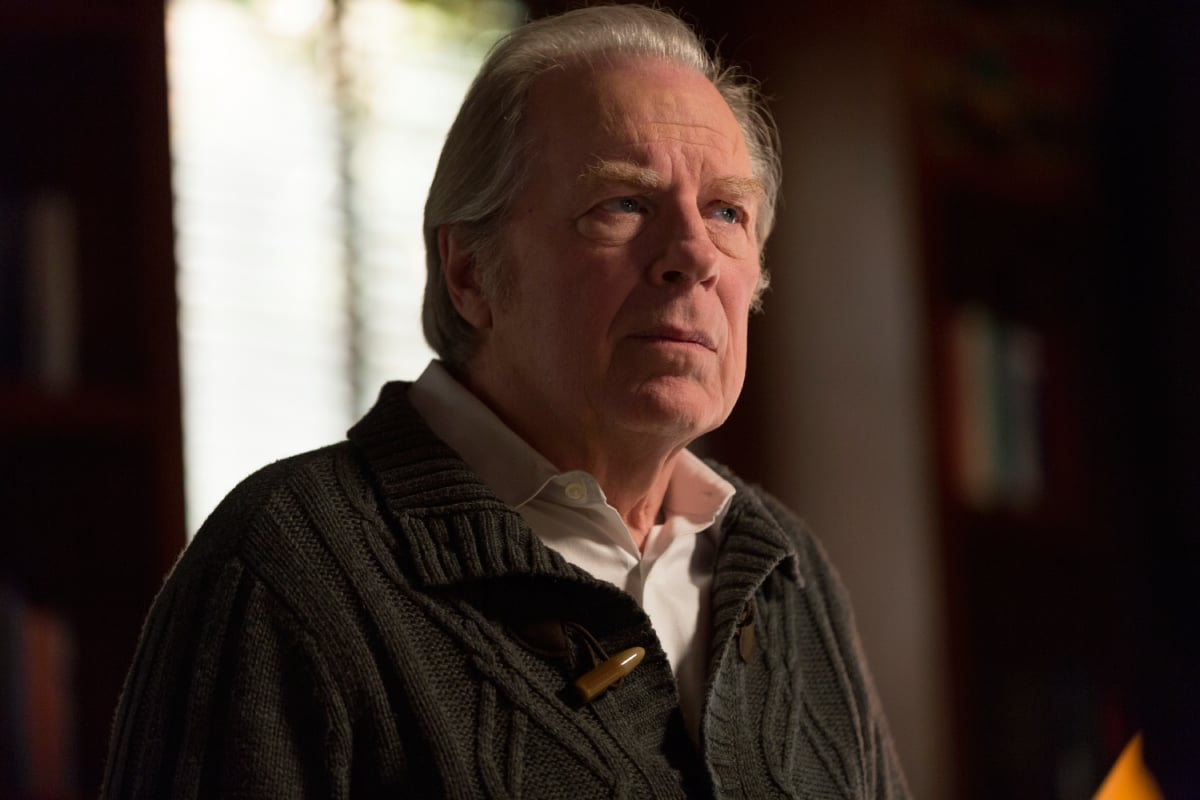 Chuck believes he has EHS which leads him to stop going to work
Jimmy's brother Chuck is introduced in the first episode of Better Call Saul. Chuck is the co-founder of one of Albuquerque's most prestigious law firms, Hamlin, Hamlin, & McGill. However, he claims to suffer from electromagnetic hypersensitivity, an extreme sensitivity to electronic devices. Due to this, he has been unable to leave his house to go to work for a year at the start of the first season.
According to the WHO, while EHS symptoms " are certainly real and can vary widely in their severity," the organization points out, "there is no scientific basis to link EHS symptoms to EMF exposure."
The WHO also writes, "There are also some indications that these symptoms may be due to pre-existing psychiatric conditions as well as stress reactions as a result of worrying about EMF health effects, rather than the EMF exposure itself." Jimmy himself seems to believe that Chuck's EHS stems from some form of mental illness.
What happened to Jimmy's brother Chuck in 'Better Call Saul'?
Throughout Better Call Saul, Chuck is frustrated by his younger brother Jimmy's criminal and crooked ways. He even blamed Jimmy for the death of their father. Chuck discovered that Jimmy had stolen money from his father's store over the years. Six months after the store went bankrupt, their father died.
Prior to the start of Better Call Saul, Chuck helped Jimmy get out of some legal trouble. He gave him a job in the mailroom at HHM and seemed pleased when his brother began to turn his life around. However, he was not happy to learn that Jimmy took online courses, passed the bar exam, and began practicing law himself.
Chuck even instructed his partner Howard at the law firm not to hire Jimmy. In fact, Chuck often bars his brother's way and creates obstacles to his success. The brothers' conflict escalates throughout the series, and in season 3 Chuck takes the final jab, telling Jimmy he never really mattered to him. Shortly after, Chuck commits suicide by setting fire to his own house while he is inside.
Chuck still pops up from time to time in 'Better Call Saul'
Chuck continues to crop up even after his death in Better Call Saul Season 3. In the aftermath of Chuck's death, Kim finds a letter that Chuck wrote for Jimmy in the event of his death. Chuck is also present in several flashbacks in season 4. One shows the moment that Jimmy decided to become a lawyer. Another shows Jimmy celebrating passing the bar, reluctantly joined by Chuck.
In season 4, Jimmy must also falsely express grief over the death of his brother as he tries to get reinstated as a lawyer. Chuck is mentioned a few times, but less frequently in season 5. It's not yet clear what role he might have in season 6.
New episodes of Better Call Saul air Tuesdays on AMC.