'Better Call Saul': Hector Salamanca Was Only Supposed to Be in 1 Episode of 'Breaking Bad'
Better Call Saul brought back Breaking Bad villain Hector Salamanca (Mark Margolis). Hector was pivotal in Breaking Bad, but he was not originally planned to be. Margolis said he was initially only booked for one episode. Now he's played the role in two series. 
[Warning: This article contains spoilers for Breaking Bad and Better Call Saul.]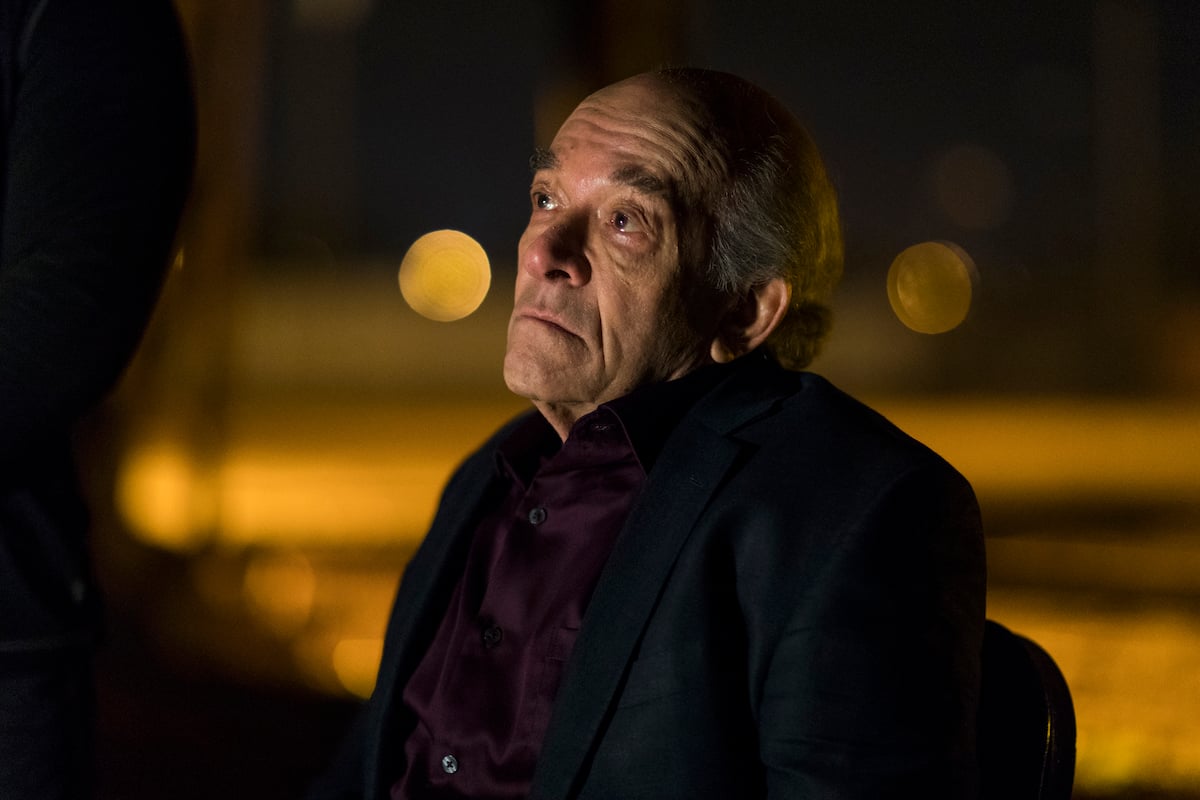 Margolis was a guest on the Better Call Saul Insider podcast on June 7 to discuss his role on both shows. He shared how the role of Hector grew from a single Breaking Bad episode to span two series. Better Call Saul Season 6 returns July 11 on AMC.
'Breaking Bad' only wrote 1 Hector Salamanca episode
Margolis made his Breaking Bad debut in the season 2 episode "Grilled." He was introduced as Tuco Salamanca (Raymond Cruz)'s uncle. That was all it was supposed to be, and Margolis was happy to do it.
RELATED: 'Better Call Saul': Mark Margolis Got 1 Hector Salamanca Trait From His Mother-in-Law
"Originally, I was supposed to be in one episode only," Margolis said on Better Call Saul Insider. "They brought me in for one episode with Tuco in the wilderness in a cabin where he had kidnapped Walt and Jesse. I don't think I was supposed to go any further but they took a fancy to me or they lowered their standards. Which was nice. I love coming to New Mexico especially."
Mark Margolis got to return on 'Breaking Bad' and then 'Better Call Saul'
After he completed "Grilled," creator Vince Gilligan and the Breaking Bad producers asked Margolis back. They had more for him to do all the way until he collaborated with Walter White (Bryan Cranston) to assassinate Gus Fring (Giancarlo Esposito) in a suicide bombing. 
RELATED: 1 'Better Call Saul/Breaking Bad' Cast Member Was in a Porno Film for $500
"I may be wrong but I believe that's what they had in mind," Margolis said. "They never spoke to me about doing more than the one but I was delighted that they wanted me back."
'Better Call Saul' was a whole new Hector Salamanca
Since Better Call Saul is a prequel to Breaking Bad, they were able to show Hector Salamanca before he had a stroke that put him in a wheelchair, unable to talk. Although Margolis initially said he enjoyed not having to learn lines as Hector, he also appreciated the additional character work Better Call Saul allowed him to do.
"I thought it was wonderful actually, all that," Margolis said. "To be speaking and all that, I needed a tutor, I can speak Spanish but I'm clumsy. I was delighted, loved it, I enjoyed it very much. Then we drove around in a car, kind of a copper colored vehicle with Mando."
Behind the scenes, Margolis is never at a loss for words. He joked about the verbal puns he makes with Gilligan.
"I wrote to Vince that I was opening a cooking show and I was going to star him as chef Vince Gilligan," Margolis said. "The opening show would be Better Coleslaw. I referred to it as Better Coleslaw. I don't have a lot to do with my time."
RELATED: 'Better Call Saul': The Reason Giancarlo Esposito Demands Silence on the Set