'Better Call Saul': First Look at Howard Hamlin's Wife Emerges
'Better Call Saul' fans have always wondered about Howard Hamlin's home life, including the identity of his wife. See the first photo of her, here.
Better Call Saul fans have always wondered about Howard Hamlin's life outside of HHM. His wife has never been seen despite the show alluding to him being married. But it looks like that might change in a future episode of Better Call Saul.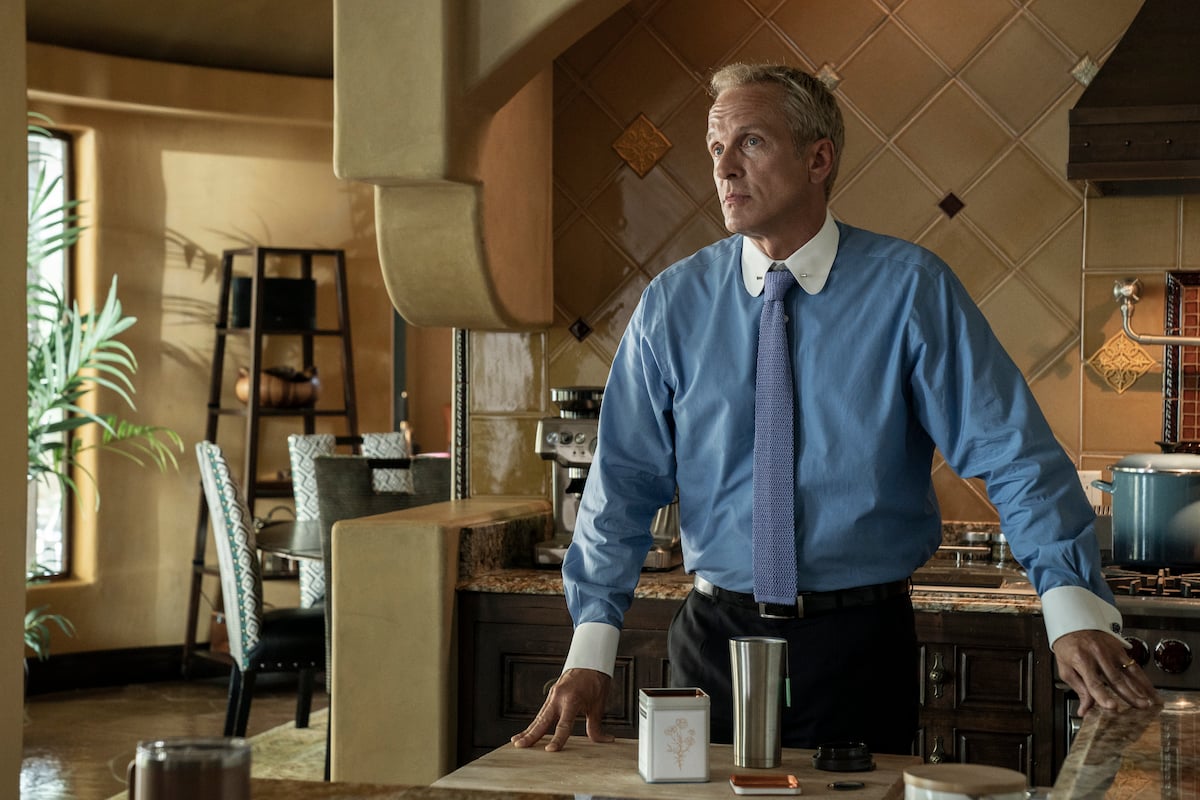 Things are falling apart for Howard in 'Better Call Saul'
This season of Better Call Saul finds Howard at the center of a con by Saul Goodman and Kim Wexler. They think that if they can create a scandal around Howard, Cliff Main will decide to finalize the Sandpiper Crossing settlement to avoid losing it over Howard's behavior. In doing so, Saul would finally get his promised share of the funds.
They start out by planting cocaine on Howard while he and Cliff are together. Then they steal his car and stage a scene to make it look like he kicked a sex worker out of his car in broad daylight.
When Cliff finally confronts him about this behavior, Howard proclaims his innocence. Thinking it has to be Saul and Kim, after Cliff mentions he was dining out with Kim when he saw Howard's car, he decides to take action. Howard gets into a fight with Saul and later hires a private investigator in an attempt to clear his name. But in doing so, he puts himself in even more trouble.
Howard Hamlin's wife rumored to appear in 'Better Call Saul' Season 6 Episode 6
It appears that Cheryl Hamlin will make an appearance next, based on an image shared on Reddit. While little information is known about her, Patrick Fabian (Howard Hamlin) confirmed to TVGuide that she's Howard's wife. It's unclear how long they've been together, but Howard has indicated that they're in a rough patch in their marriage. Sitting down with his therapist in the third episode of the season, he confessed: "At home, things are more or less the same. It's not any worse. I guess I should feel grateful for that."
"It's like we're deadlocked. Cheryl still won't talk about anything important," he continued, mentioning he even tried tips from his therapist to no avail. But judging from her facial expression in the image, it looks like a serious talk is about to happen. Check out the image at the Reddit link above.
Fans react
Fans reacted to the image of Cheryl on Reddit.
"she's so pretty!" read one comment.
Others shared theories about her appearance.
"Maybe Cliff talks to Cheryl about his suspicions about Howard and tells her to calm him down and Howard is explaining himself to her?" one fan wondered.
Another figured "Jimmy/Kim get info on Howard's 'affairs' with pros and she confronts him about it."
"Maybe this is all about getting Cheryl to divorce Howard and take his money…," read another theory. "everything that has happened would be good fodder for divorce lawyers to use to corroborate Howard's drug and sex addiction problem. They're already having trouble. But probably not because we would have met her sooner, I think, if she was central."
To find out, stay tuned to Better Call Saul. New episodes air on Mondays at 9 p.m. ET.