'Better Call Saul': Jonathan Banks Reveals His Heartbreaking Favorite Scene
Ahead of its ending, the cast of 'Better Call Saul' is reflecting on their time on the show. And Jonathan Banks revealed which Mike Ehrmantraut scene is his favorite.
Better Call Saul is ending with season 6, and the main cast reflected on the series during the red carpet for the show's premiere. Jonathan Banks, who's played Mike Ehrmantraut throughout Breaking Bad and its prequel, recalled his favorite scene as the character. And it's a heartbreaking one that most fans will agree highlights his talent.
Jonathan Banks called playing Mike Ehrmantraut 'a gift'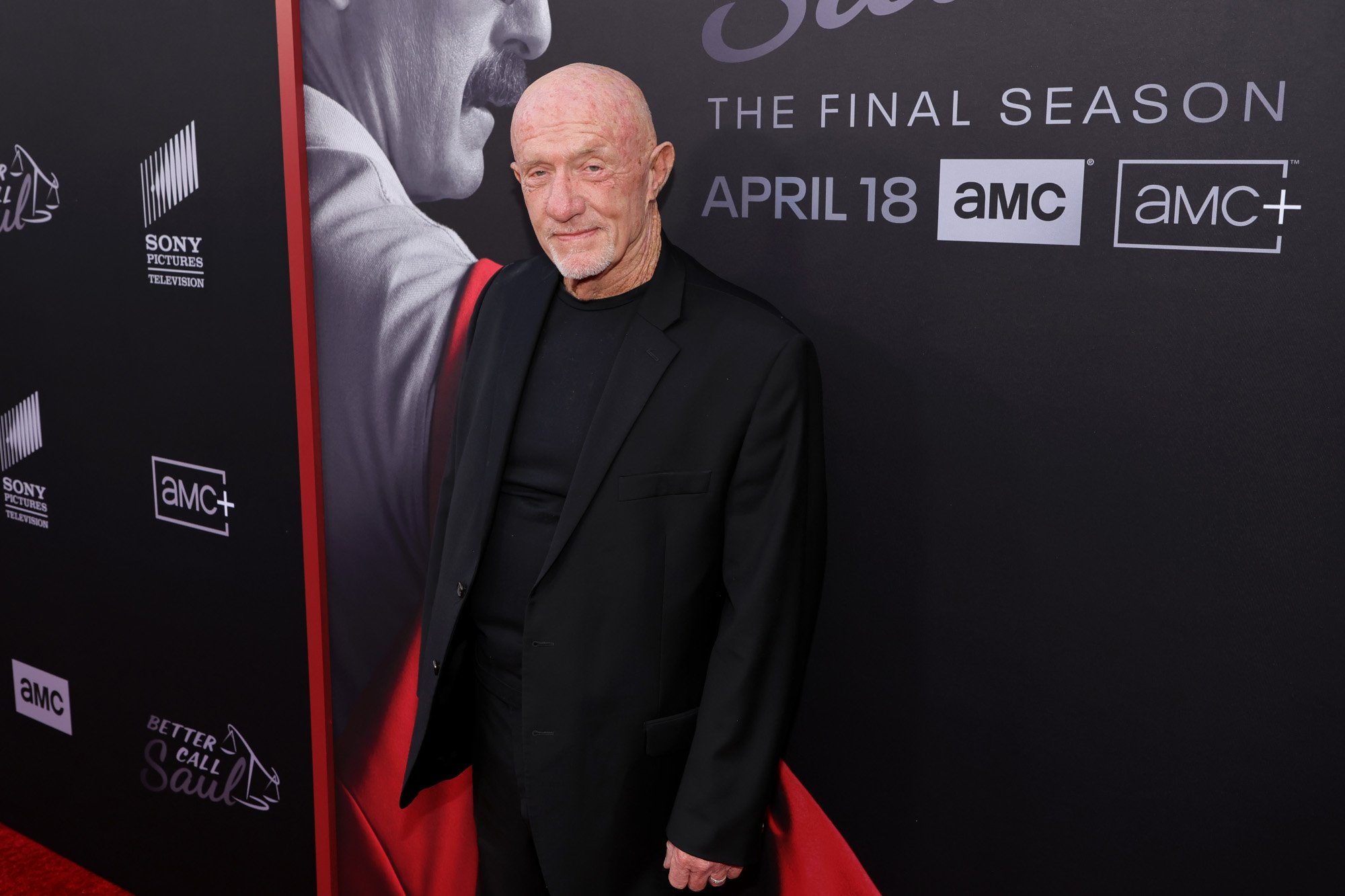 It's not often an actor gets to play the same character for more than a decade, but Jonathan Banks has portrayed Mike Ehrmantraut since his Breaking Bad debut in 2009 and all the way through Better Call Saul.
During the red carpet for the Better Call Saul Season 6 premiere, Variety asked the actor how he felt about bidding farewell to the role. And overall, he just seems grateful to have held onto it for so long.
"What a gift," Banks said. "And you know, again, it's hard not to sound trite and maudlin. But I was happy from the very beginning — meaning Breaking Bad — until the very end."
That shines through in his performance, which has only gotten more emotional during the prequel series. Although Breaking Bad made Mike a fan-favorite character, Better Call Saul showed what makes him tick. And there's one scene in particular Banks appreciates the most.
The 'Better Call Saul' star's favorite scene is a heartbreaking one
After portraying Mike in two series and a film, Better Call Saul star Jonathan Banks has a lot of scenes to look back on. However, one stands out as his favorite: the monologue about his son's death from Better Call Saul Season 1 Episode 6.
"I love the monologue about my son and how my son died," Banks told Variety, "and Mike feeling responsible for his death. I mean, Gordon Smith wrote a monologue that it was a joy to say the words."
Viewers probably can't say it was a joy to watch Mike tear up over the death of his son. However, it's one of the character's most emotional and impactful scenes in the series. It makes sense of his motivations throughout Breaking Bad, and it helps fans empathize with his loss.
For his part, Banks does a stellar job capturing the guilt Mike feels. It's rare to see his character express that level of emotion, but that makes this moment hit so much harder. And who knows? Perhaps we'll see another standout performance like this one before Better Call Saul takes its final bow.
Watch Jonathan Banks' last performance as Mike when 'Better Call Saul' Season 6 premieres
Jonathan Banks may have bid farewell to the role of Mike, but Better Call Saul fans still have one last opportunity to see him play the character. The first half of season 6 arrives this April, and it will take viewers from the events of the prequel series straight into Breaking Bad. In fact, the show's official Twitter even confirmed that Walter White (Bryan Cranston) and Jesse Pinkman (Aaron Paul) will make an appearance.
Given Mike's role in their story, fans have an idea of where his character is headed. Still, it'll be interesting to see how his actions factor into storylines that are a mystery. He and Gus will no doubt have an impact on what happens to Lalo Salamanca (Tony Dalton) — and probably Nacho Varga (Michael Mando) as well. Only time will tell how their arcs cross.
Better Call Saul Season 6 premieres on April 18, 2022.