'Better Call Saul': Kim Wexler Will Be Disappeared in Season 6, Fan Theory Says
While many are eager to find out what happens to Saul Goodman, other Better Call Saul fans can't wait to learn Kim Wexler's fate. The cast and crew have, of course, kept mum on the full details, but that hasn't stopped fans from speculating about how her story ends. Many fans on Reddit think Kim will get into a mess that causes her to seek out Ed Galbraith, also known as the Disappearer.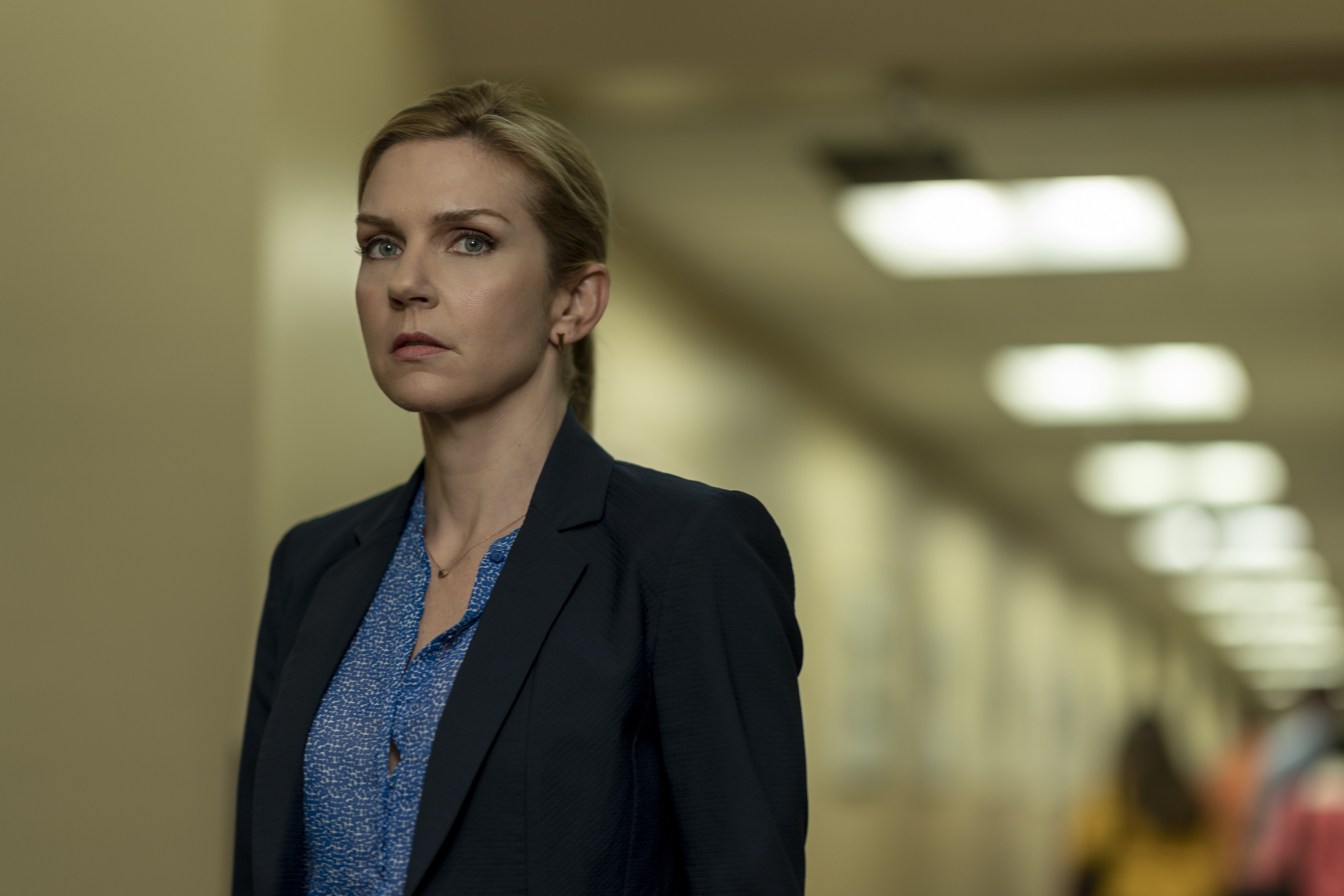 Kim Wexler is headed down a dark road
Viewers have wondered what happens to Kim Wexler from the start of Better Call Saul due to her absence in Breaking Bad. While it's possible that she's simply been behind the scenes, Kim's downward spiral has made it hard for fans to believe her story ends well.
Concern grew at the end of season 5 when Kim shares a plan to ruin Howard Hamlin that shocks even Saul. When he tries to sway her, she makes finger guns at him before spinning on her heels to leave the room. Kim is changing right in front of Saul and the audience, and we have no idea what that means for her.
RELATED: 'Better Call Saul' Fans Think They've Figured Out the Howard Hamlin Takedown
The theory about Kim Wexler, explained
While we wait for the sixth and final season of Better Call Saul, fans have been sharing theories about Kim's fate. One theory on Reddit says she'll wind up getting into trouble that leads her to Ed, the guy who helps people get new identities and moves them out of town. "This would explain: 1. How Saul knows the disappearer 2. Why Kim isn't in breaking bad 3. And how Saul knows bill burr," the comment read in part.
It would be heartbreaking to see Kim having to separate from Saul in that way, but if her actions start to catch up to her, she might not have a choice but to leave him behind. At least it means she would get to live.
But at the same time, many others think Kim might actually die. Actor Bob Odenkirk (Saul Goodman) addressed those theories in an interview with The Hollywood Reporter, saying it could honestly go either way.
"It's probably easy to think that Kim dies, or that anyone who's not visible passes away," he told the outlet. "But there's still a lot of people who die on these shows; the stakes are high. But I'm with you in that anything could be the case."
He's not entirely sure of what happens in season 6, as he wants to be surprised himself. But he did admit that he thinks there will be "a lot of violence" occurring, whether with Kim or someone else.
RELATED: 'Better Call Saul' Star Bob Odenkirk Reveals Details About the Final Season: 'It Explodes in a Million Directions'
The premiere of 'Better Call Saul' Season 6
As of writing, production on the sixth season of Better Call Saul is still underway. No release date is known at this time, but the expectation is that it'll return to AMC in 2022. In the meantime, cross your fingers for Kim.