'Better Call Saul': Kim Wexler's Curled Blonde Ponytail Is a Metaphor for Her Character's Whole Existence
Everything you need to know about Kim Wexler can be found in her swinging blonde ponytail.
As one of the breakout stars on the award-winning AMC series Better Call Saul, Kim was initially a complete mystery to both the audience and the showrunners. She wasn't on the original series Breaking Bad and never had a backstory. But gradually, Kim's character began to reveal herself over the course of five seasons.
It's too simplistic to just assume Kim is the "good" side to Jimmy/Saul's "bad" — as we've already seen, Kim enjoys a good con sometimes, too. However, she does represent a moral compass of sorts in a show full of criminals. One unexpected place we see her true character exemplified is through her hairstyle.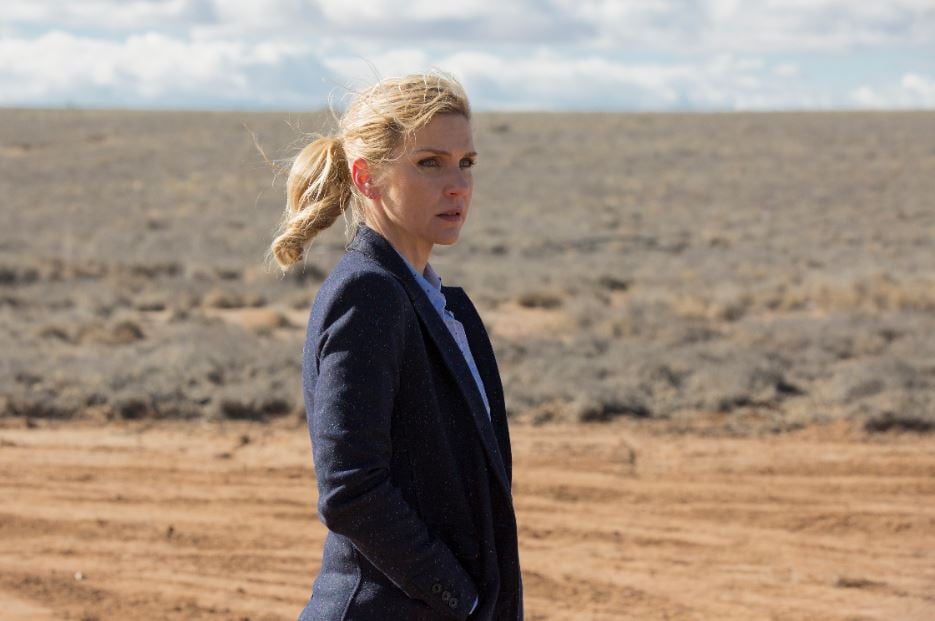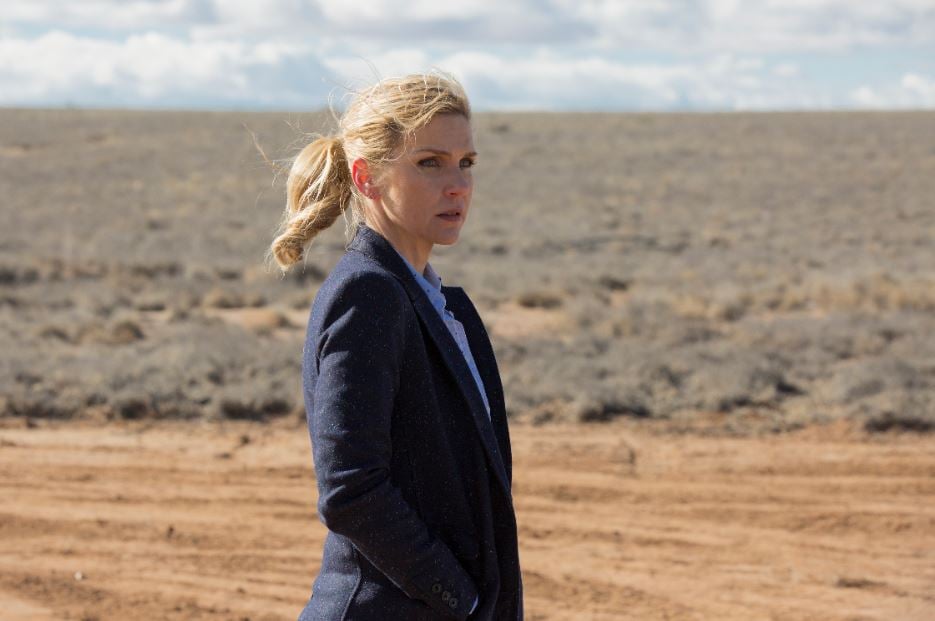 Kim Wexler was brand new to the 'Breaking Bad' universe
Fans of Breaking Bad, who arguably make up the majority of Better Call Saul's audience, already know many of the players in the spinoff. While it took some time to acquaint ourselves with the Jimmy McGill who would become Saul Goodman, he was at least a recognizable face.
But Kim Wexler doesn't appear on Breaking Bad and therefore her story was a blank slate. "We had a vague inkling that we wanted a female character who was perhaps a love interest past tense, or potential love interest future tense," showrunner Vince Gilligan told Vulture. "It's embarrassing to say how little we understood about the character of Kim Wexler or how important she would become."
Rhea Seehorn plays the part of Kim Wexler like a pro
The actress playing Kim, Rhea Seehorn, began her career in theater and moved on to bit parts in small indie films. Better Call Saul has become the breakout performance of her career and fans are hoping that with Game of Thrones finally done and no longer dominating award show nominations, she'll finally get the Emmy recognition she deserves.
It's part writing and part pure skill. But Gilligan insists that Seehorn is the sole reason the character became such an integral part of the show. "It was very much going to be the Saul Goodman show, the Jimmy McGill show, and then we hired Rhea Seehorn, who allow[ed] us to do things we never saw coming," he told Vulture. "She continued to wow us week in and week out until suddenly you say, God, what would this show be without her character?"
Kim's ponytail is essential to the kind of person she becomes
Each episode we're finding out more about who Kim Wexler truly is. We discover that she's entirely self-made, hailing from a poor background where her mom would skip out on rent by disappearing with her barefoot daughter in the middle of the night. Kim didn't come from wealth — she made it in life by working hard and creating her own luck.
This is all exemplified in her hairstyle. Vulture reported that hairstylist Trish Almeida came up with the signature curled ponytail along with Seehorn's input. The look was made to convey essential components of Kim's character.
"Whenever women with long hair need to get sh*t done, you just get your hair out of your face," Seehorn explained. "We pulled it back, and my hair was longer at the time, and so it was this long straight ponytail. That felt like it could also get in the way, so Trish put a small kind of curl in it."
Kim isn't the same after her accident – and neither is her ponytail
At the end of Season 3, an exhausted Kim falls asleep at the wheel and crashes her car. With her arm in a sling, it's impossible for Kim to keep the ponytail we came to know so well. But even then, the hairstyle is a huge metaphor for what's going on in Kim's head.
After the crash, Kim still has a ponytail, but it's a lower version of the original and uses a barrette. "When it was in the barrette or when it's like a super-sad ponytail, when it's down, those things affect me. I feel more vulnerable as Kim when she takes her hair down," Seehorn said. "It's the same as even being out of a suit. I immediately feel it in my body when she's not in the suit. It's a bit of armor for her, her whole look."
Fans are worried about what happens to Kim
Kim Wexler's absence from Breaking Bad can only be explained in two ways: either she's going die in Better Call Saul or she and Jimmy are going to have such a bad falling out that they don't speak anymore. Neither is a great option. But as the cons get bigger and more dangerous, plus as she continues to despise Jimmy becoming Saul, it's an inevitable outcome.
It'll be hard to say goodbye to Kim (and her ponytail) no matter how she goes out.