'Better Call Saul' Made Krazy-8's Death in 'Breaking Bad' More Tragic
'Better Call Saul' has revealed a minor detail that makes Domingo Molina's — a.k.a. Krazy-8 — death even more tragic in 'Breaking Bad.'
In Breaking Bad, fans witnessed Domingo Molina, also known as Krazy-8, get strangled to death by Walter White. It was the first of many deaths for the chemistry teacher turned methamphetamine producer.
Better Call Saul has revealed what life was like in Albuquerque before the rise of Heisenberg. One of the most appealing aspects of the series is being able to flesh out the lives of secondary characters like Krazy-8. 
As the show's fifth season starts to get more intense, so do the lives of these characters that we knew very little about in the past. This minor detail regarding Krazy-8 in Better Call Saul made his death in Breaking Bad all the more tragic.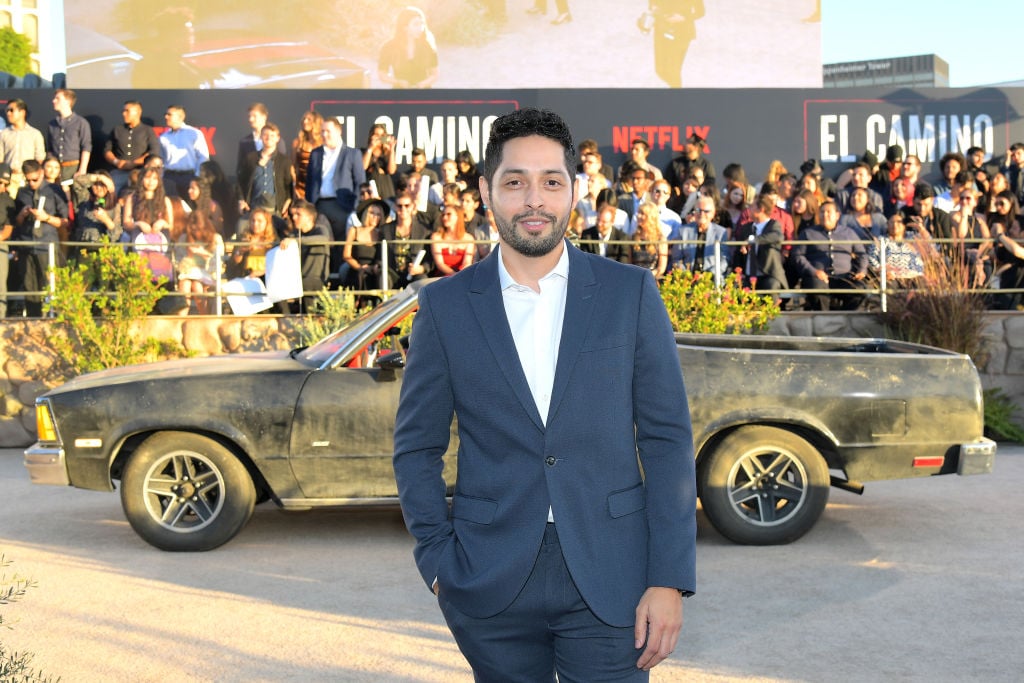 'Better Call Saul' is a brilliant spinoff of 'Breaking Bad' 
Show creators Vince Gilligan and Peter Gould developed an entirely new storyline based on small details from their original story, Breaking Bad. For instance, Better Call Saul's Nacho Varga and Lalo Salamanca — two integral characters in the story of Saul Goodman — were created from single lines in the Breaking Bad script. These characters weren't major in Breaking Bad, but their existence influenced many moving parts in Walter White's story. 
With a sixth and final season of Better Call Saul confirmed, the storyline is starting to creep up on where Breaking Bad begins. As the timeline draws closer to Walter White's cancer diagnosis, fans are excited to see how Jimmy McGill/Saul Goodman's story will play out. 
Krazy-8 becomes a snitch — or does he? 
Up until recently, Breaking Bad fans thought Krazy-8 was a rat for the DEA. In Better Call Saul's "The Guy For This," Lalo Salamanca demands that Saul Goodman represent Krazy-8, who was picked up on drug charges after an unfortunate situation with a drain pipe. 
Many fans previously thought Krazy-8 was a snitch for DEA agent Hank Schrader, but "The Guy For This" revealed that Krazy-8 was acting on orders from Lalo: "We want him to say exactly what we tell him. No more, no less."
The minor detail that makes Krazy-8's death more tragic
In Breaking Bad's "…And the Bag's in the River," Walter strangles Krazy-8 to death with a bike lock. Hank Schrader and Steven Gomez find his body and assume someone killed him after finding out he was a snitch.
As we learn in Better Call Saul, the only reason Krazy-8 was an informant in the first place was because of the feud between Gus Fring and the Salamanca family. Krazy-8 was only doing the bidding of the Salamanca family, per Lalo's instruction. As the show-runners are wont to do, this minor detail plays a significant role in Krazy-8's fate. 
Krazy-8's cousin Emilio was the only reason he ever came into contact with Walter White. Emilio incorrectly believed Walter was a rat for the DEA, and as a result, he and Krazy-8 both ended up dead — Emilio took in too much phosphine gas, and Krazy-8 was strangled. 
Krazy-8's death was hard to watch in Breaking Bad, especially after he and Walter briefly bonded over family and business. Knowing Krazy-8 wasn't indeed a rat makes his death even more tragic — he was simply a pawn in Lalo's master plan.