'Better Call Saul': Mark Margolis Got 1 Hector Salamanca Trait From His Mother-in-Law
Better Call Saul brought back Mark Margolis as Hector Salamanca. Breaking Bad showed Hector already using a wheelchair. He had had a stroke and could not talk, so signaled with a bell. Better Call Saul showed Hector before the stroke, and how he ended up in that situation. But, Margolis said he initially based Hector on his mother-in-law.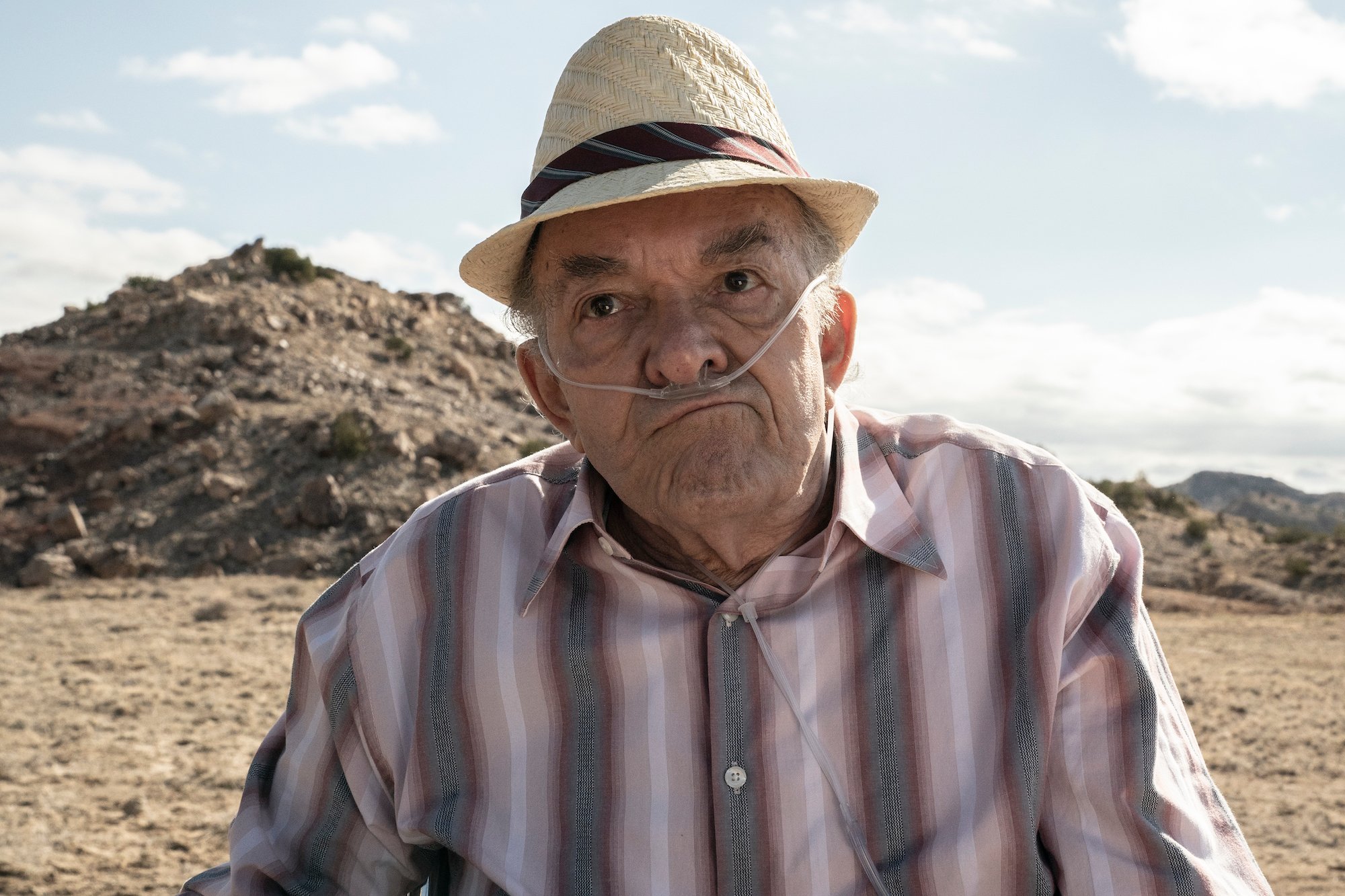 Margolis was a guest on the Better Call Saul Insider podcast on June 7. When discussing his initial inspiration for Hector Salamanca on Breaking Bad, Margolis revealed the woman behind his performance.
'Breaking Bad' and 'Better Call Saul' let Mark Margolis show Hector Salamanca's excitement
The bell wasn't the only way Hector Salamanca communicated on Breaking Bad. He would pull back the side of his mouth as if he was trying to talk when he got agitated. It was enough to lure Gus Fring (Giancarlo Esposito) into a trap. Margolis said he saw that with his mother-in-law.
RELATED: 'Better Call Saul': Patrick Fabian Had an Idea for Howard Hamlin on 'Breaking Bad'
"My mother-in-law had a stroke down in Florida and we used to go down and visit her," Margolis said on Better Call Saul Insider. "Whenever we came into the room, this was before Breaking Bad, the left side of her mouth would go into this mm mm mm thing. She would get excited. I kind of stole that from her which is wonderful because I don't know what else I would have done."
Mark Margolis's mother-in-law gave him more tools for 'Breaking Bad'
Margolis expanded on the advantages of incorporating his mother-in-law's facial tic into Hector Salamanca. Originally, Breaking Bad wrote Hector as a silent character. Margolis wanted a few more tools for his scenes. Now that he's back in the chair on Better Call Saul, he still uses those reactions.
"I don't think it would have been good as just still," Margolis said. "It responds to things. So it's an homage to my mother in law, Shirley."
Shirley isn't the only one who influences her son-in-law's performances
Margolis said Shirley isn't the only person in his life who can find their characteristics in the characters he plays. Margolis has been working in film and television since the '70s, when he was also doing Off-off-Broadway theater in New York. He said he often draws on people in his life. 
RELATED: 'Better Call Saul' Season 6 Took 3 Months Longer to Write, Vince Gilligan and Peter Gould Say
"I love to find things that work for something," Margolis said. "I brought that actually to the first episode when I didn't know anything about Breaking Bad because I hadn't watched the first season, I didn't know of the show."
Margolis was still in touch with his theater friends when he appeared on Breaking Bad. He shared one more funny anecdote.
"A poet friend of mine, also deceased, he was a member of the famous Living Theater and a poet," Margolis said. "He said, 'forget about breaking bad. What about fixing good?'"
RELATED: 'Better Call Saul' Season 6: Peter Gould Thought About Removing El Camino Diner Sign