'Better Call Saul': Michael Mando Had 1 Request for Nacho Varga's Last Phone Call to Father
Michael Mando discusses Nacho Varga's emotional phone call to his father in 'Better Call Saul' Season 6. Mando made 1 specific choice in performing that scene.
This week's Better Call Saul was very emotional for Nacho Varga (Michael Mando). Nacho makes a phone call to his father (Juan Carlos Cantu) while he's on the run from the Salamancas. Mando and Cantu conveyed the palpable emotion between father and son. In order to bring the scene home, Mando had one request. 
[Warning: This article contains spoilers for the Better Call Saul episode "Rock and Hard Place."]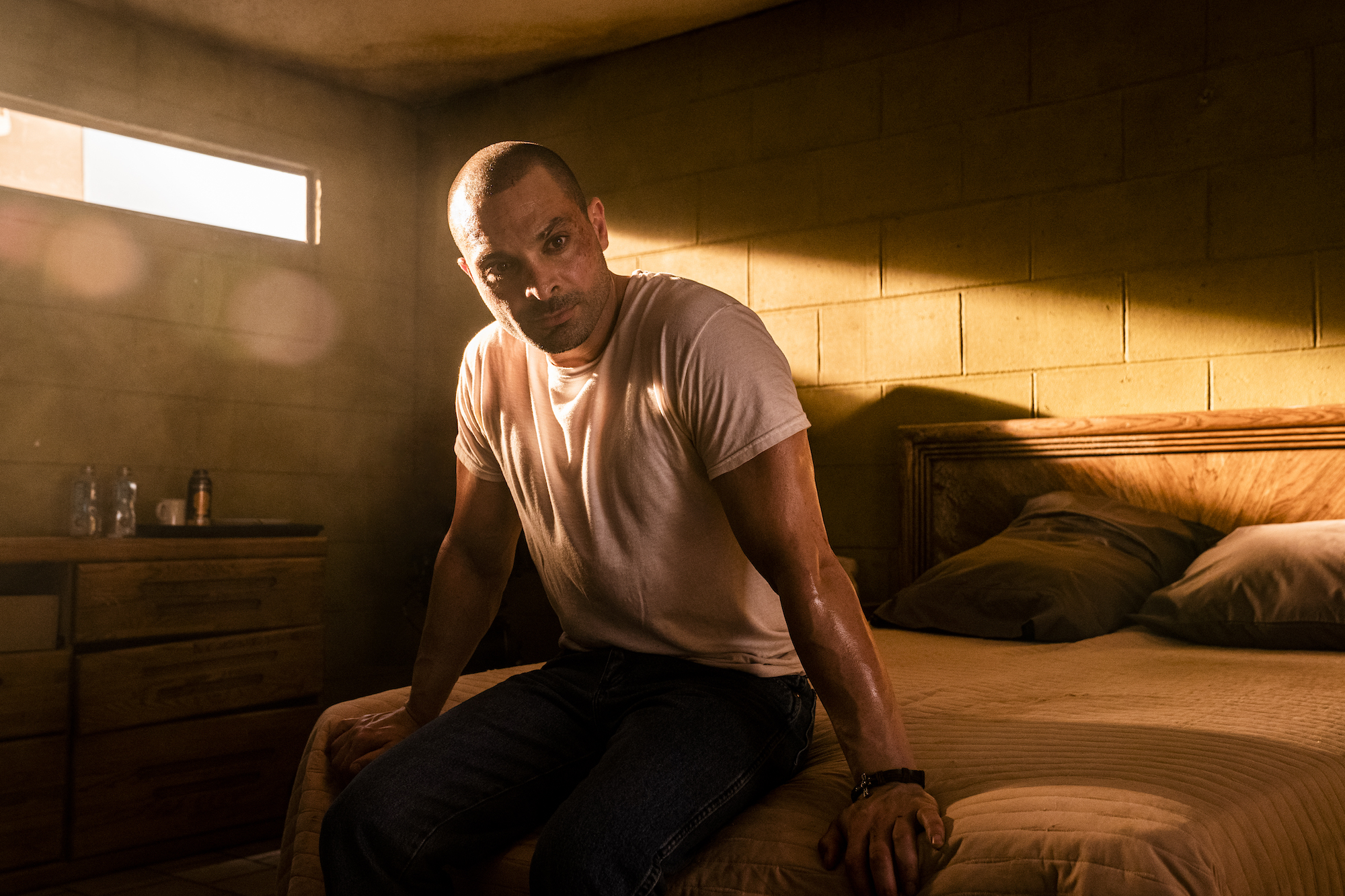 Mando was a guest on the Better Call Saul Insider podcast on April 26, the day after his final episode aired. When the discussion turned to Nacho's last call to his father, Mando explained why he did not want Cantu on the other line. 
Michael Mando asked for a closed set for this 'Better Call Saul' scene 
Nacho makes two calls in the Better Call Saul Season 6 episode "Rock and Hard Place."  He calls his father, and he calls Mike (Jonathan Banks) and Gus (Giancarlo Esposito) to negotiate his father's safety. Normally, actors record their sides of phone calls separately. For these important scenes, the actors offered to be there off camera. Mando didn't want them though.
"It's weird, I didn't want to read with anybody there," Mando said on Better Call Saul Insider. "Giancarlo, Jonathan Banks and Juan Carlos Cantu were not there for any of the phone calls. Rich [Sickler], the AD, asked me, 'Do you want them there?' And I said, 'You know what? No.'" 
The reason Michael Mando wanted to do Nacho Varga's phone call to his father alone 
Mando went on to explain why it helped him to have few others present while he filmed Nacho's side of his last phone call to his father. He was right because when cut together with Cantu's side, it was profoundly emotional. 
"The reason was I think I felt Juan Carlos Cantu's character doesn't really know at this point any of the things that I'm going through," Mando said. "Juan Carlo himself doesn't know what I'm going through."
Mando told creator Vince Gilligan on the podcast that he used some advice Gilligan had given him to perform the Nacho phone calls. Gilligan directed the previous Better Call Saul Season 6 episode "Carrot and Stick."
"I kept going, 'Vince did this thing I want to employ. Vince taught me this thing,'" Mando said. "I was seeping in everything that I learned from you and tried to inject it into the episode. Really specific moments that Gordon and I could recall too. I did this on 2 and I'd like to do a version of this on this. It was one of those things and I remember when you had me call Ray [Campbell], Tyrus, you were telling me the eyes are doing one thing but the voice is doing something else. I was really inspired by that note."
Nacho Varga's father never saw what his son went through 
By episode 3 of Better Call Saul Season 6, Nacho has been pretty beat up. Nacho's father only hears his son's voice when they say goodbye. He doesn't see all the blood and bruises, let alone the emotional turmoil Nacho is going through. 
"I said to Gordon it would be more interesting if the father just hears the voice but has no idea what's actually going on, where I am, what I look like or anything like that," Mando said. "Rich, the AD, ended up reading it. And he's a funny character with a nice, deep voice and it sounds nothing like my father. It was great because it had that disconnect."