'Better Call Saul' Villain Patrick Fabian Was the Hero in a Horror Movie
Howard Hamlin (Patrick Fabian) is the villain of Better Call Saul. At least that's how Jimmy McGill (Bob Odenkirk) and Kim Wexler (Rhea Seehorn) see it. Fabian had one movie where he got to be the hero, sort of. If you want to see a real Patrick Fabian horror movie, Showbiz Cheat Sheet recommends The Last Exorcism.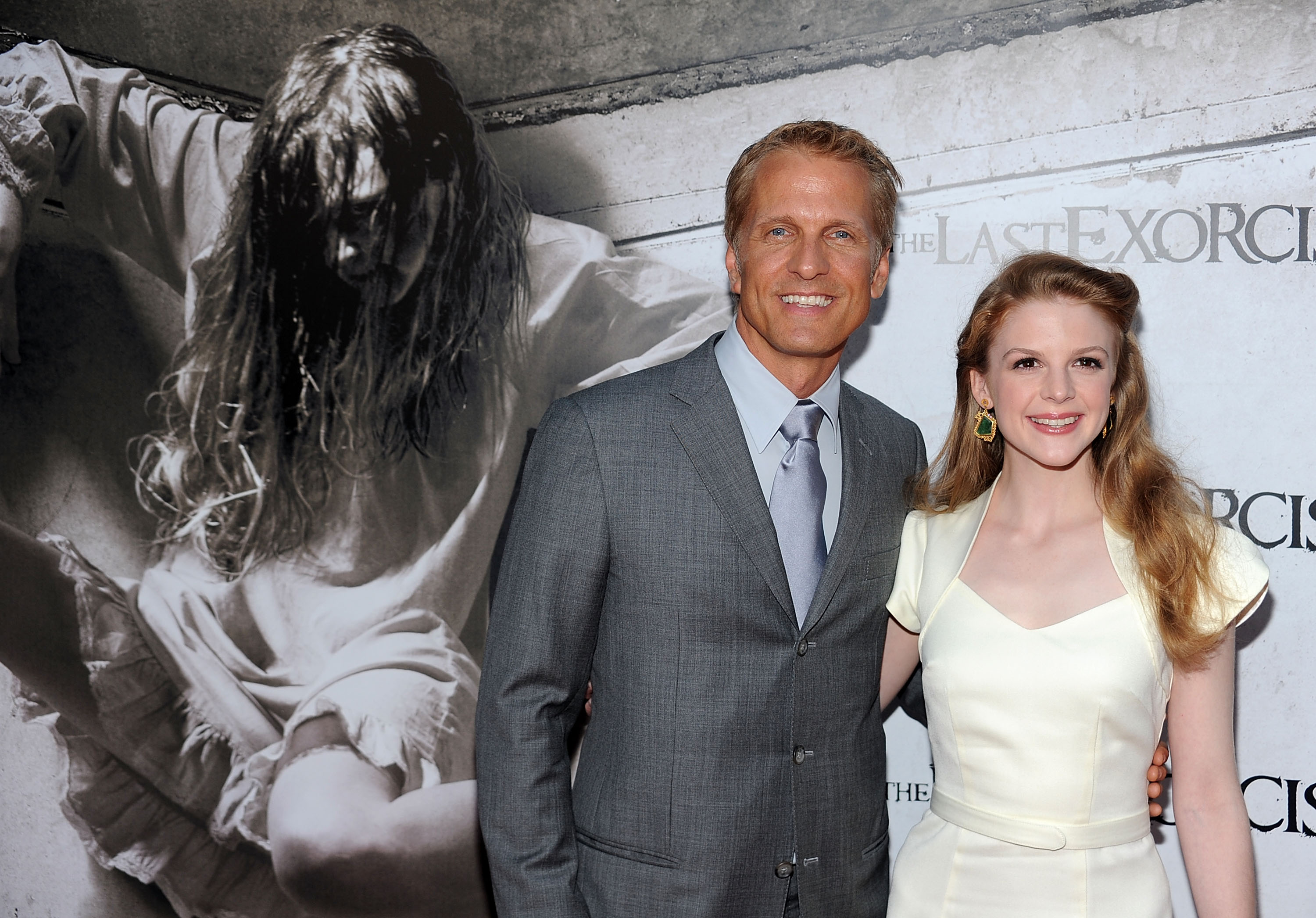 Fabian spoke with Showbiz Cheat Sheet on April 8. After we got all we could about the final season of Better Call Saul out of him, we made sure to talk about his horror movie, The Last Exorcism.
Before 'Better Call Saul,' Patrick Fabian played Cotton Marcus in horror movie 'The Last Exorcism'
The Last Exorcism begins as a fictional documentary about huckster priest Cotton Marcus (Fabian). Cotton promises the filmmakers he's going to show them how a priest fakes an exorcism. He's a slick talker like Better Call Saul's Howard Hamlin. But, when he meets Nell (Ashley Bell), Cotton has to perform a real exorcism.
"Thank you for bringing that up," Fabian said. "2010, Daniel Stamm directed it. It was totally fun to do. The Last Exorcism is a very good exorcism film I think. Daniel Stamm had a great idea about making it like a documentary. It was straight to camera. Iris Barr played the documentarian. Unfortunately a lot of her stuff was on the cutting room floor and she was just a voice of God talking to me. Without her listening to me 12 hours a day, none of that performance comes through."
'The Last Exorcism' is  someone's last exorcism
The Last Exorcism also launched Bell's movie career. More starring roles followed including a number of horror movies like The Day, Carnage Park, and The Last Exorcism Part II. Bell was naturally flexible and performed much of Nell's demonic possession contortions right in front of Fabian. That's a bit more intense than Jimmy's Better Call Saul shenanigans.
"It was a low budget film and people asked about special effects," Fabian said. "Ashley was wonderfully sort of great actress who got into being double-jointed and doing stuff. She was so committed to her role, literally when the camera was on me for reaction, there was no acting. I was just kind of horrified that Ashley Bell was acting like that."
'Better Call Saul' fans still discover 'The Last Exorcism'
Fabian has been on Better Call Saul for six seasons now, but he says people still discover The Last Exorcism. 
It's funny, the connections usually come late at night. I'll see things get tweeted out. They've seen me as Professor Landry, they've seen me on Criminal Minds. I was like the guest star villain on all the CSIs and stuff like that. They'll see me on Friends, Saved by the Bell. The good news about all content all the time is that you never really go away. You don't have to worry about repeats. People will just start binging something and they'll see it. But if you want to get a good scare, go see The Last Exorcism.

Patrick Fabian, interview with Showbiz Cheat Sheet, 4/8/22