'Better Call Saul': The Possible Cause of Jimmy McGill and Kim Wexler's Breakup
Kim Wexler isn't in 'Breaking Bad.' 'Better Call Saul' fans know it's only a matter of time before her and Jimmy McGill break up - but how?
Breaking Bad fans know that Better Call Saul's Kim Wexler (Rhea Seehorn) isn't around by the time Heisenberg comes to town. With a sixth and final season of Better Call Saul confirmed, it's only a matter of time before Kim's relationship with Jimmy McGill (Bob Odenkirk) comes to an end. 
While the co-creators Vince Gilligan and Peter Gould are known for writing characters off in the most spectacular of ways, Jimmy and Kim's separation may be a change of pace that fans won't see coming.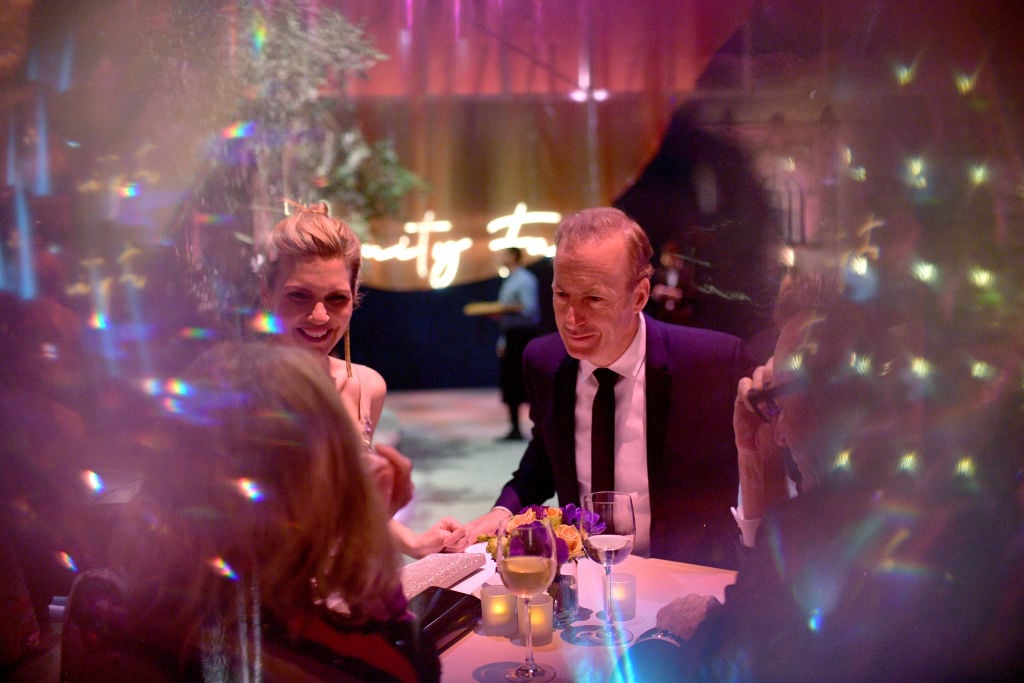 The lack of Kim Wexler in 'Breaking Bad' 
By the time we meet Saul Goodman in Breaking Bad, he seems to be an expert in criminal law. What's missing from his life is any kind of intimate relationship outside of work. Knowing what we do about Kim and Jimmy's relationship in Better Call Saul makes us feel for the version of Saul Goodman we meet in Breaking Bad. 
Kim Wexler's lack of appearance in Breaking Bad has Better Call Saul fans wondering what ultimately happens to her. Is she killed by a cartel member? Does Lalo use her for collateral? Does Kim lose her law license and leave Jimmy to seek a new career elsewhere?
The possibilities are endless, but at this point, it's beginning to seem like Jimmy and Kim's breakup will be an amicable and all-too-conventional one.
Jimmy McGill and Kim Wexler's inevitable end 
If anything was made clear by the first few episodes of Better Call Saul this season, it's that Jimmy and Kim are slowly but surely growing apart. 
While Kim holds a special place in her heart for the schemer that is Saul Goodman, the do-gooder within her struggles to come to terms with many of his actions. 
In what might be one of the most poignant scenes of the series, Jimmy and Kim silently tossed beer bottles off of their apartment deck. They both had rough days — Jimmy/Saul was forced to get in bed with the Salamancas, but ultimately dubbed it a win; Kim failed to help Mr. Acker deal with losing his land to Mesa Verde. 
Their inability to celebrate Jimmy's win — let alone strike up a conversation — demonstrated the growing distance between the couple. 
Season five has also revealed Kim's inability to cope with the decisions Jimmy makes as a criminal laywer. The things she once tolerated from him are slowly starting to eat away at her. As Kim begins to realize that Jimmy is no longer the man she fell in love with, it makes their inevitable breakup all the more heart-wrenching.
It's likely Kim Wexler is going to end things with Jimmy McGill 
Kim is stuck between a rock and a hard place. While she has feelings for Jimmy, she's struggling with the man he is starting to become. 
Kim certainly has a skewed sense of how to achieve justice for her clients, as she's partially drawn to the thrill of a good scheme. But on the other hand, it's unclear how far she's willing to let Saul Goodman go before her morals pull her back. 
While Jimmy knows that Kim is his moral compass and that she's often right, her choices go against what he stands for as Saul Goodman. As Breaking Bad made clear, Jimmy chose his career over the woman he once loved. It's only a matter of time before that becomes a reality on Better Call Saul.
Related: 'Better Call Saul': The Many Reasons Jimmy McGill Trashed Howard Hamlin's Car