'Better Call Saul': Rhea Seehorn Describes Witnessing Bob Odenkirk's Heart Attack
Last July, Bob Odenkirk had a small heart attack while filming an episode of the sixth and final season of Better Call Saul. The actor collapsed in front of his co-stars Rhea Seehorn and Patrick Fabian, with whom he had grown very close over the years. Luckily, Odenkirk survived the incident and made a full recovery. Seehorn recalled the terrifying day when she saw her co-star collapse on set.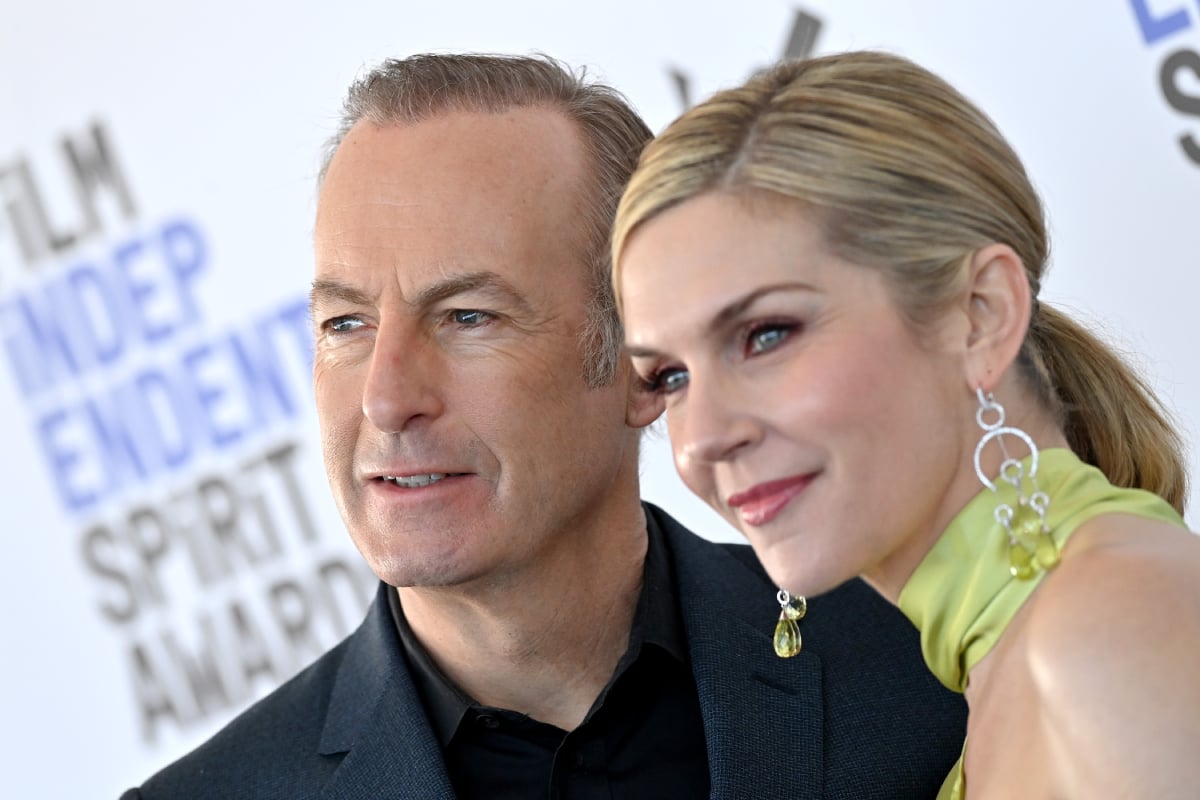 Bob Odenkirk collapsed while filming an episode of 'Better Call Saul'
While filming an episode of the final season of Better Call Saul, Bob Odenkirk collapsed on set from a heart attack. "I'd known since 2018 that I had this plaque buildup in my heart," the actor later told The New York Times. Odenkirk revealed that the doctors disagreed with his course of treatment. He heeded the advice of the doctor who told him he could wait to start medication.
This worked out for a while, until, "one of those pieces of plaque broke up," Odenkirk told the outlet. During a break from filming, Odenkirk "went to play the Cubs game and ride my workout bike." He added, "I just went down." The actor said that Seehorn later told him that he quickly turned "bluish-grey."
Rhea Seehorn describes witnessing Odenkirk's heart attack
According to Variety, Seehorn and Patrick Fabian were chatting when they saw Odenkirk begin to collapse. "We ran to catch him because it's a concrete floor and didn't want him to hit his head," Seehorn told the outlet, "and then realized that something much bigger was going on. We realized that he was having some kind of cardiac arrest."
Better Call Saul's health safety supervisor, Rosa Estrada, and assistant director Angie Meyer arrived to administer CPR and hook Odenkirk up to an automated defibrillator. It took three tries to get a steady pulse back, Odenkirk told The New York Times. He was then taken to Presbyterian Hospital in an ambulance.
That night Seehorn and Fabian invited many of their colleagues over to the house they shared with Odenkirk to support each other. "I don't know that I've ever heard anyone in my life as upset as Rhea was that evening," Better Call Saul co-creator Peter Gould told Variety. "I'm sure she held it together in front of people, but I think she was rocked in just a profound way."
According to Seehorn, she and Fabian ordered "a ton of pho from our Vietnamese restaurant" while the group sat vigil. "We were in shock," she adds. "It was awful. We didn't know if he was going to make it, even after they got him to the hospital. I barely remember, but I'm sure I had a lot of wine."
Odenkirk is doing well following the near-death experience
Luckily, Bob Odenkirk made a pretty speedy recovery. He was released from the hospital. In August 2021, the actor gave an update on his condition. "I am doing great. I've had my very own 'It's a wonderful life' week of people insisting I make the world slightly better. Wow! Thank you, I love everyone right now but let's keep expectations reasonable!" the actor wrote on Twitter.
Eventually, Odenkirk was able to return to work on the final season of Better Call Saul. The actor doesn't remember what happened during his collapse but hearing the reactions of those who care about him was deeply moving.
"After hearing all the stories from all the people and hearing what Rhea and Patrick did, kneeling down, Rhea holding my head, Patrick grabbing my hand, them yelling at me to stay here, I mean, it was a massively impactful, devastating scenario that everyone participated in except for me," he told Variety. "But having heard it, it sits with you and it will resonate through the rest of my life. And our friendship will too."
Better Call Saul returns with new episodes of July 11.
RELATED: 'Better Call Saul' Season 6: Who Plays Kim Wexler's Mom?