'Better Call Saul': Rhea Seehorn Names Her Least Favorite Thing About Kim Wexler
Kim Wexler ranks among the best characters on Better Call Saul. Played by the great Rhea Seehorn, Kim is introduced as a tough, by-the-book attorney at the prestigious law firm Hamlin Hamlin & McGill. But as the series has progressed, she's become less like herself and more like her shady "criminal" lawyer lover Saul Goodman. The role has won Seehorn acclaim and several award nominations, but Kim has a certain quality that sometimes annoys her.
In an online Q&A session about the show, Seehorn was asked to name her favorite thing about her character and also her least favorite thing. While she mostly had all positive things to say, she admitted there's one thing that can irk her about Kim.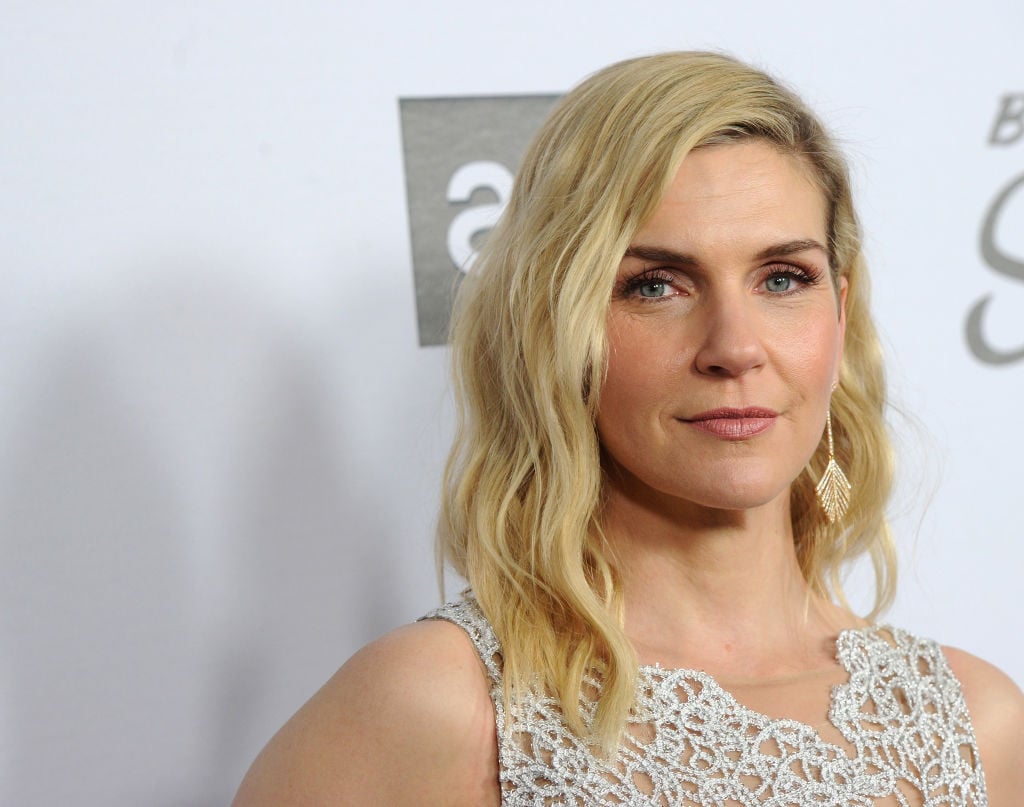 Rhea Seehorn names what she likes and doesn't like about Kim Wexler
When it comes to her favorite thing about Kim, Seehorn said, "I very much envy her ability to not need to fill silences in a room with her conversation and to just hold her own." But on the flip side, she hates when "she takes that to an extreme."
"But I also admire that," she added in the clip. "Just let people hang themselves."
Asked if there's something she's learned by playing Kim, Seehorn said the experience has made her rethink some of her actions. "Maybe I don't need to show everything that I'm thinking and feeling to people all the time," she explained. "That it might behoove me to play my cards a little closer to the chest sometimes. Unfortunately, I'm not capable of it, so oh well."
More of Kim Wexler's 'dark side' will come out over the next episodes of 'Better Call Saul'
Better Call Saul notably left off with Kim cooking up a plan to professionally ruin Howard Hamlin. She capped it off with this whole finger gun pointing thing, leaving Saul with a blend of disbelief and fear on his face.
"Do you see a very dark side of her there? Yes, you do," Seehorn told Deadline when reflecting on that scene. "He brought Saul Goodman into our relationship, she's bringing in this other person. There's this self-righteous martyrdom going on."
Many fans believe that Kim will end up dying by the end of the season, especially because she's not in Breaking Bad. But actor Bob Odenkirk has said that her absence may not be because of that.
"In fact, there's some version of life where Kim and Jimmy stay married and live a Mary Matalin and James Carville-type situation," he told The Hollywood Reporter, laughing. "Kim would be a superpowered lawyer with the white-shoe law firm, and he would be the complete scumbag ambulance chaser across town. And at night, they go home, take off their disguises and be kind to each other."
"I don't think that's where we're going to go, but in real life, those weird and seemingly conflicting relationships can be very real," he added. "They can happen. It's probably easy to think that Kim dies, or that anyone who's not visible passes away. But there's still a lot of people who die on these shows; the stakes are high. But I'm with you in that anything could be the case."
What's the release date for 'Better Call Saul' Season 6?
At the time of this writing, there's no set premiere date for season 6. Production is still ongoing, but it's expected that the show will return sometime in 2022. So keep the remote close.