'Better Call Saul' Season 1: The Best and Worst Episodes, According to IMDb
'Better Call Saul' has come a long way since season 1 premiered, but what were the best and worst episodes from its initial outing?
Better Call Saul is approaching its end, and the Breaking Bad prequel has come a long way since season 1 premiered back in 2015. The AMC show's first outing kicked off Saul Goodman's (Bob Odenkirk) origin story. But the highest-rated episodes from Better Call Saul's first season weren't just focused on Jimmy McGill; they also featured another fan-favorite Breaking Bad character.
'Better Call Saul' Season 1 shows Saul Goodman's origins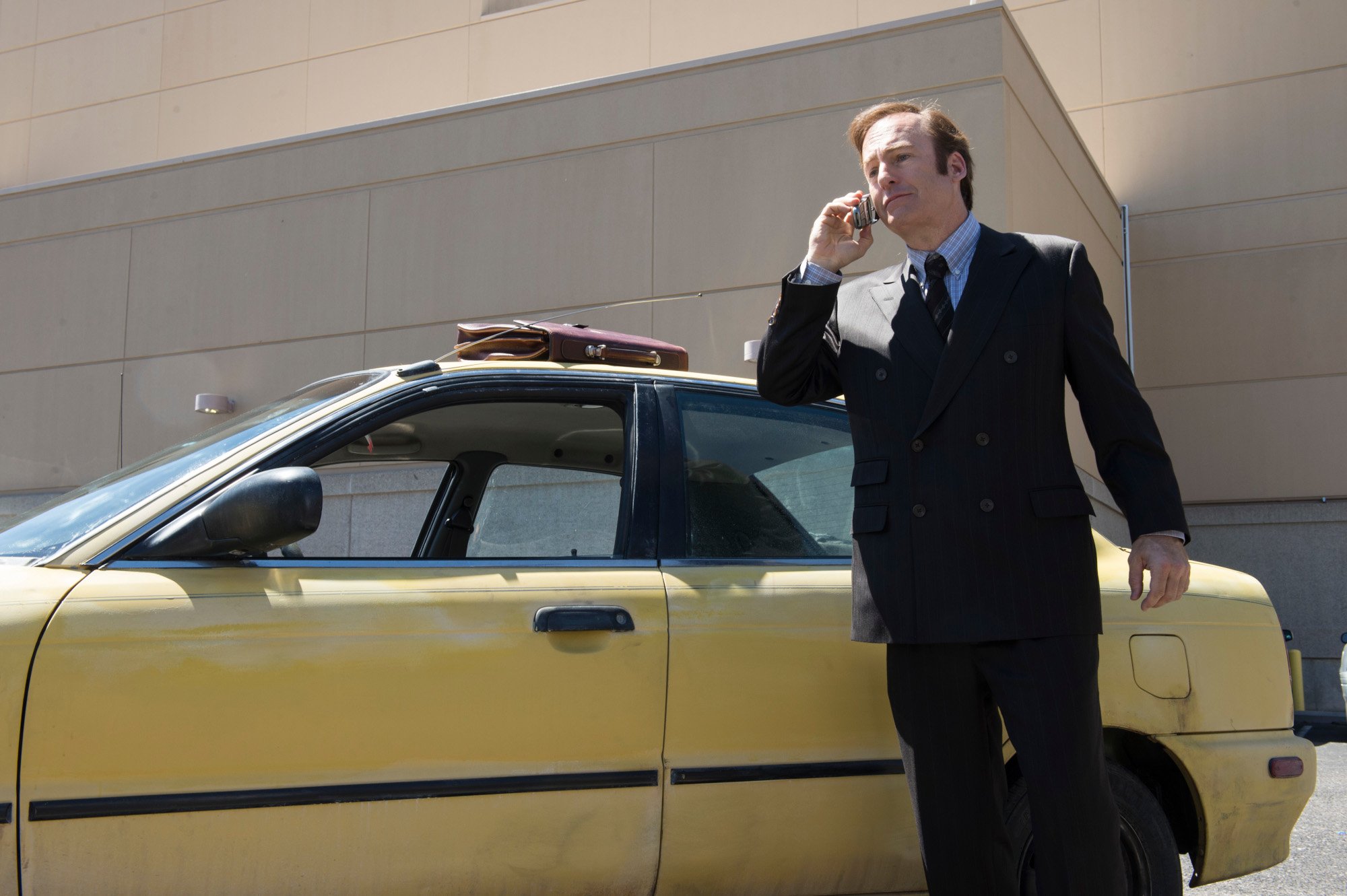 Saul Goodman plays a pivotal role in Breaking Bad, helping Walter White (Bryan Cranston) and Jesse Pinkman (Aaron Paul) get out of quite a few sticky situations. The beloved lawyer often serves as comic relief in the main series. However, Better Call Saul shows fans who he was before he became the charismatic and eccentric Saul Goodman.
Better Call Saul Season 1 takes viewers all the way back to when Jimmy McGill was just Jimmy McGill. He was a bit of a con artist, but it's nothing compared to his Saul days.
The AMC prequel also brings in other characters from Breaking Bad, including Mike Ehrmantraut (Jonathan Banks). Funnily enough, Mike is featured prominently in the best-reviewed episodes of Better Call Saul's first season. Which installments did fans enjoy the most from the series' first go-round?
Mike is prominent in 'Better Call Saul' Season 1's best episodes
Of the 10 episodes that comprise Better Call Saul Season 1, only two received more than nine stars on IMDb. Episodes 6 and 9 both snagged a 9.4-star rating, tying for the best-reviewed installment of the season.
Better Call Saul Season 1 Episode 6, dubbed "Five-O," digs into Mike Erhmantraut's backstory. It reveals why he stopped being a cop and left Philadelphia, as well as what happened to his son.
Better Call Saul Season 1 Episode 9, "Pimento," also sees Mike playing a prominent role. In this installment, he picks up a gig as a bodyguard. Of course, Jimmy's drama with Chuck (Michael McKean) also drives this chapter forward.
In the reviews, fans cited the performances in "Five-O" and "Pimento" as game-changers. Odenkirk, McKean, and Banks all drew plenty of praise for these chapters. Of course, the writing and depth of the characters' relationships also appealed to viewers. And most importantly, these episodes left them wanting more — especially "Pimento," which brought a season's worth of storylines together rather nicely.
'Alpine Shepherd Boy' is the lowest-rated of the episodes
Of all the episodes in Better Call Saul Season 1, Episode 5 is the lowest-rated on IMDb. Of course, with 8.1 stars, that isn't saying much. But it does suggest that "Alpine Shepherd Boy" wasn't as engaging as some of the other chapters.
"Alpine Shepherd Boy" sees Jimmy meeting with some unusual clients while his brother is in the hospital. It's one of the slower-paced installments, which is likely why fans enjoyed it but didn't count it as a favorite.
Many reviewers acknowledge how hilarious "Alpine Shepherd Boy" is, and anyone who's watched its toilet scene will no doubt agree. However, it doesn't have the same intensity or emotional impact as "Five-O" or "Pimento."
As one IMDb reviewer put it, this is a "calm, collected, and very informative episode" — still perfectly serviceable, even if it isn't the highlight of the season.