'Better Call Saul' Season 5: How Gus Fring Gets Back On Top
Better Call Saul brought Breaking Bad villain Gus Fring (Giancarlo Esposito) back in season 3. Since Walter White did away with him, the prequel is the only way Gus can come back. As much as Better Call Saul is the story of how Jimmy McGill (Bob Odenkirk) became Saul Goodman, it's also the origin story of other Breaking Bad characters like Mike Ehrmantraut (Jonathan Banks) or Gus.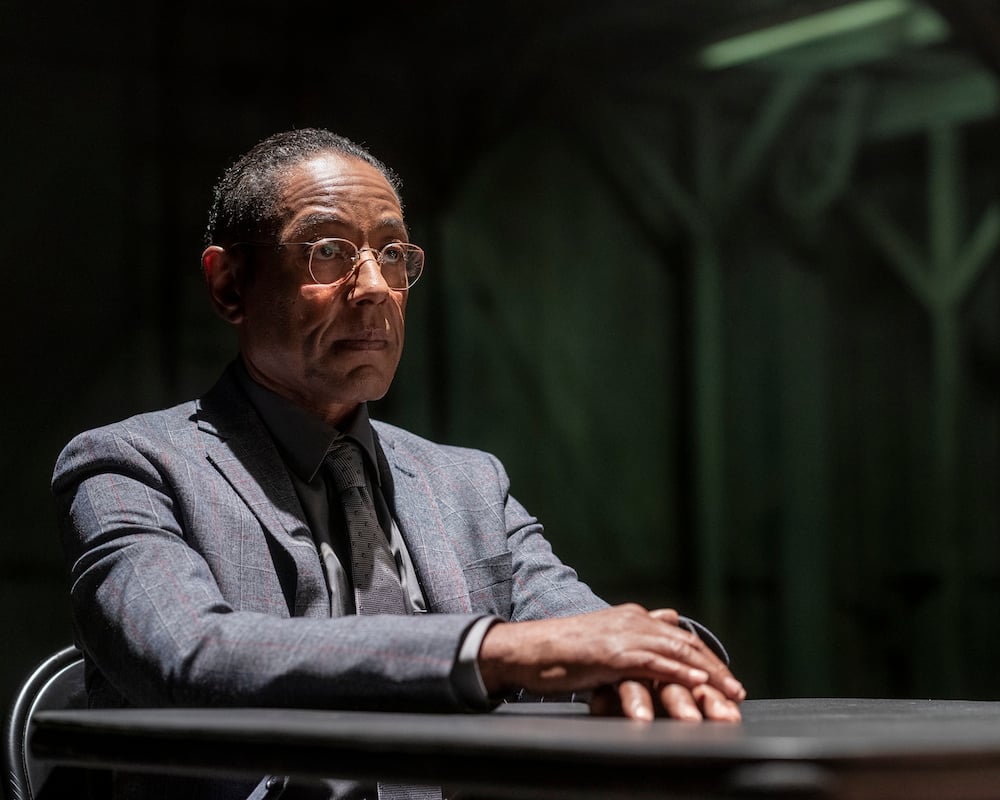 So Gus is still subordinate to Hector Salamanca (Mark Margolis) for now. Esposito spoke with reporters in a roundtable interview on Jan. 16 and said Season 5 begins with Gus making amends. Better Call Saul returns Sunday, Feb. 23 at 9 p.m. on AMC.
Gus Fring is not yet the man he will become after 'Better Call Saul'
At the end of season 4, Gus failed in his coup of the Salamanca cartel. Now, Better Call Saul fans know Gus survives to Breaking Bad, but he's going to have to kiss the ring a little bit.
"As we started Season 5, Gus turns out to be apologetic," Esposito said. "He has different emotions and feelings that I've never experienced as Gus and that the audience has never seen. As we move through Season 5, you see his empire being threatened. You also see him trying to consolidate and take away and take over the cartel which you knew was coming."
Lalo Salamanco is still in 'Better Call Saul'
With Hector Salamanca confined to a wheelchair, as he appears in Breaking Bad, his nephew Lalo (Tony Dalton) comes in to run the show on Better Call Saul. Esposito expects to triumph over Lalo.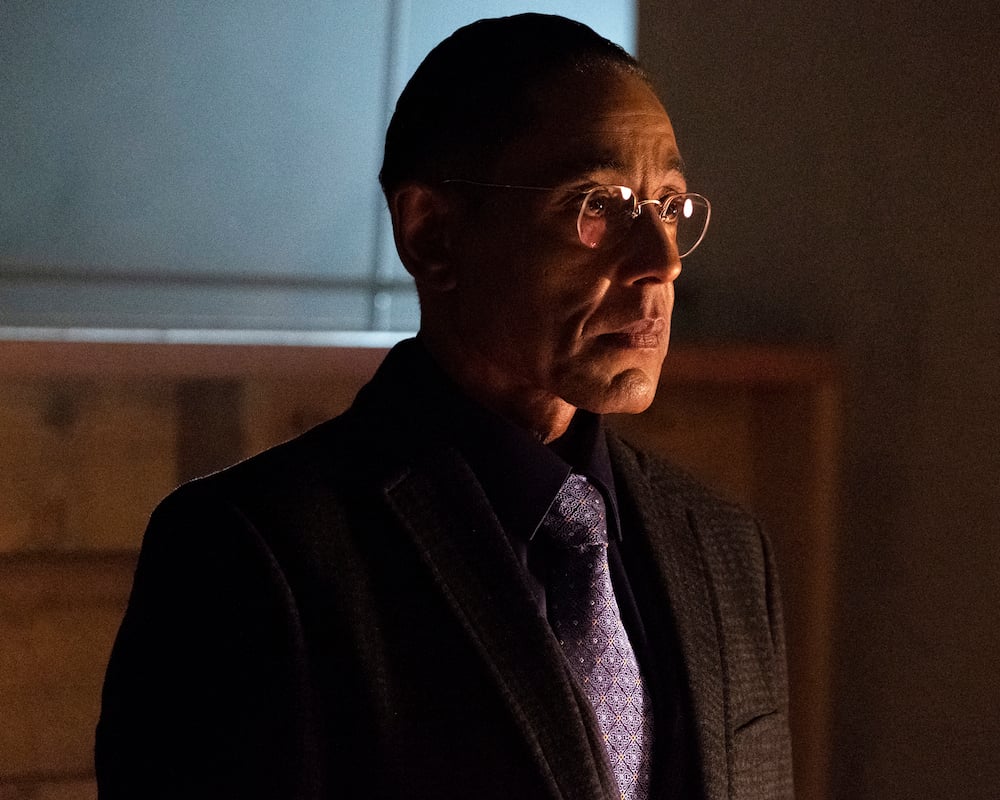 "We know that in Breaking Bad, Tony's not quite there," Esposito said. "So I imagine there's going to be some kind of big standoff possibly. At least in my brain, my hero mind says we want to have a big conflagration to determine what happens between he and guy, but it's been wonderful to have him with us."
Gus Fring will see Mike again before 'Better Call Saul' ends
Gus and Mike had a lot of scenes together in Breaking Bad because Mike was his enforcer. During Better Call Saul, Mike is still relatively independent. Esposito is happy to report their stories will converge again.
"I've been already missing Mike because we're on a very different trajectory in our seasons now than we were on Breaking Bad," Esposito said. "We had many more scenes together where we're closer, so when we get some juice to do now as we did in [Season] 5, we had a beautiful, beautiful scene that I'm so proud of both of us for pulling off."
One thing Giancarlo Esposito misses about 'Breaking Bad'
Esposito has no complaints about Better Call Saul, but it was good to be king.
"I loved walking around on Breaking Bad being the guy who was essentially the danger and the edge and brought that element to the show," Esposito said. "So I could walk around and preen and have that feeling like I owned everything."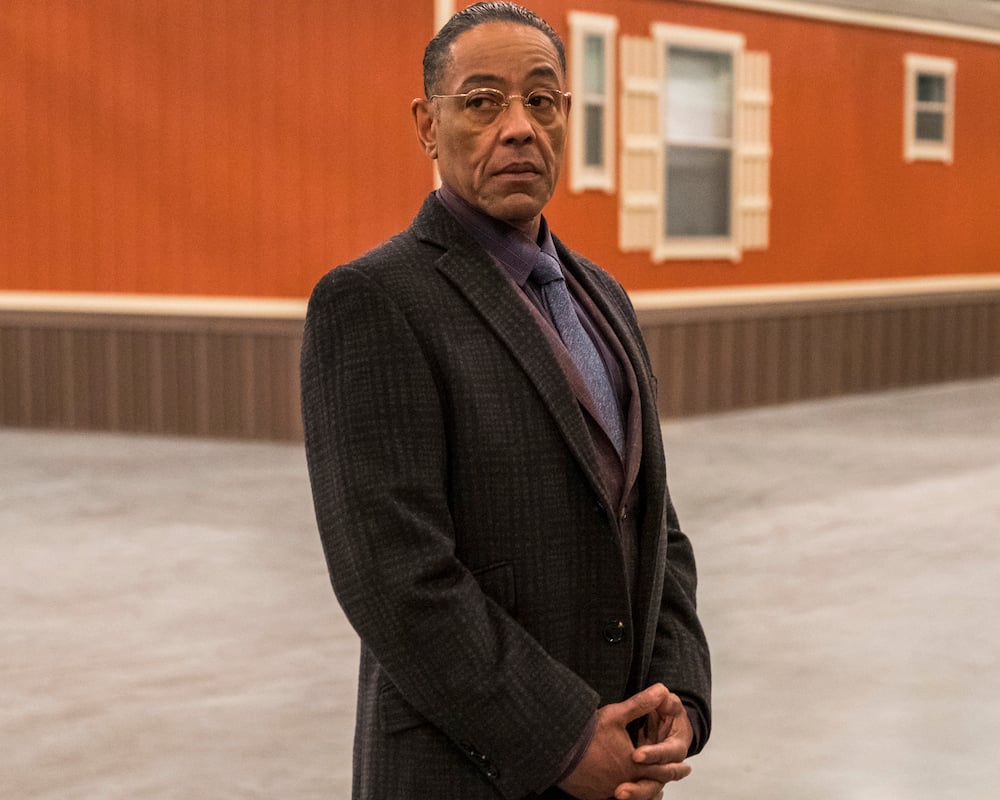 Even though Gus isn't in charge yet, Esposito appreciates the challenge of setting up his eventual rise.
"It's been a fascinating journey for me to plant the seeds. I don't want to play the same guy that I played before. Don't sit on your laurels. Find a way to be a little more on the edge than Gus ever was on Breaking Bad."