'Better Call Saul' Season 6 Brings Change to Flash-Forward Scenes
One of the best parts of 'Better Call Saul' is the glimpses of Saul Goodman in his new life as Gene Takovic, but there's a change happening next season.
So much happens in Better Call Saul, but one of the best things is getting to see what happens to Saul Goodman after Breaking Bad. Flash-forward scenes in the prequel have slowly revealed his fate after cutting and running, after things went wrong in New Mexico with Walter White. Now, he's in Nebraska, with a prosaic life as a Cinnabon manager. But expect a change to those flash-forward scenes in Better Call Saul Season 6.
[Warning: This article contains potential spoilers for Better Call Saul Season 6.]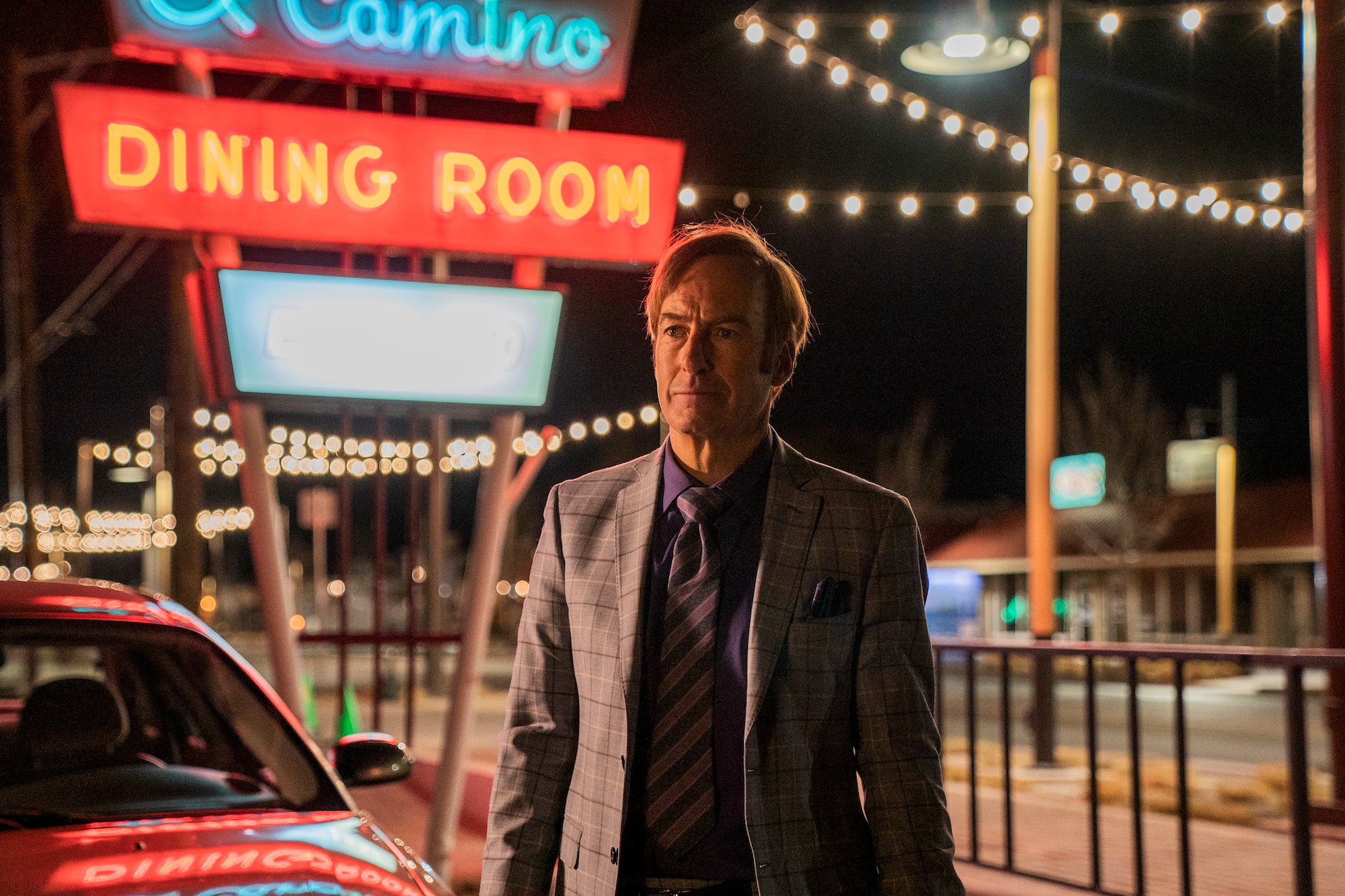 Flash-forward scenes in 'Better Call Saul' slowly reveal what happen to Saul after 'Breaking Bad'
In every season of Better Call Saul so far, there has been an opening shot of Saul as Gene Takovic, the identity he assumed after fleeing Albuquerque. Shot in black and white, the scenes show him in a depressed state after everything fell apart in Breaking Bad.
Saul lives alone and spends some of his time watching VHS tapes of old Saul Goodman commercials. He seems to miss the thrill of his days of scheming and conning. But as a wanted man, he has to stay in hiding.
So of course, when he was recognized in Better Call Saul Season 5, he panicked. The man, a cab driver named Jeff, insisted he's just a fan of Saul Goodman. But there seems to be more to him than he let on.
Sensing the same thing, Saul decided to call Ed the Disappearer and arrange for another pickup. But when they got on the phone, he suddenly had a change of heart. He told Ed that this time, he'd fix the issue himself.
Expect changes with the flash-forward scenes in 'Better Call Saul' Season 6
Viewers will see the aftermath of Saul's decision in Better Call Saul Season 6, but not at the beginning. A review of the first two episodes by UPI mentions that the new season lacks an opening scene of Saul as Gene, marking the first time in history that the show has done so. It's uncertain when those shots will occur, but it's possible that Gene will appear closer to the Breaking Bad timeline and after that to help bring the show to a close.
Bob Odenkirk, who plays the character, said there are more Gene scenes in general in Better Call Saul Season 6. "You're going to see a lot of insanity, as the wheels come off the cart," he told The Wrap.
But he'd "like to think [Gene] learned something about how to manage yourself and your inspirations, your drives, in the course of all these adventures, including 'Breaking Bad,'" he said. "We'll see what Gene, how he behaves as a more experienced person having lost everything — at least one time. I wonder what Gene will do to protect himself, or to strike back at the world."
New episodes will be available soon
This season of Better Call Saul is split into two parts, with the first set to premiere on April 18. There are seven episodes to start, followed by the remaining six starting on July 11. In the meantime, fans can find the previous seasons of the show now on Netflix.