'Better Call Saul' Season 6 Is 'Devastating,' Rhea Seehorn Confirms
We didn't think it was possible, but we're even more on edge over 'Better Call Saul' Season 6 folllowing new comments from star Rhea Seehorn.
Six years later, the final season of Better Call Saul is upon us. At last, viewers will find out the fates of Saul Goodman and the many others in his orbit. But they should be cautious, as Rhea Seehorn has called the final season "devastating."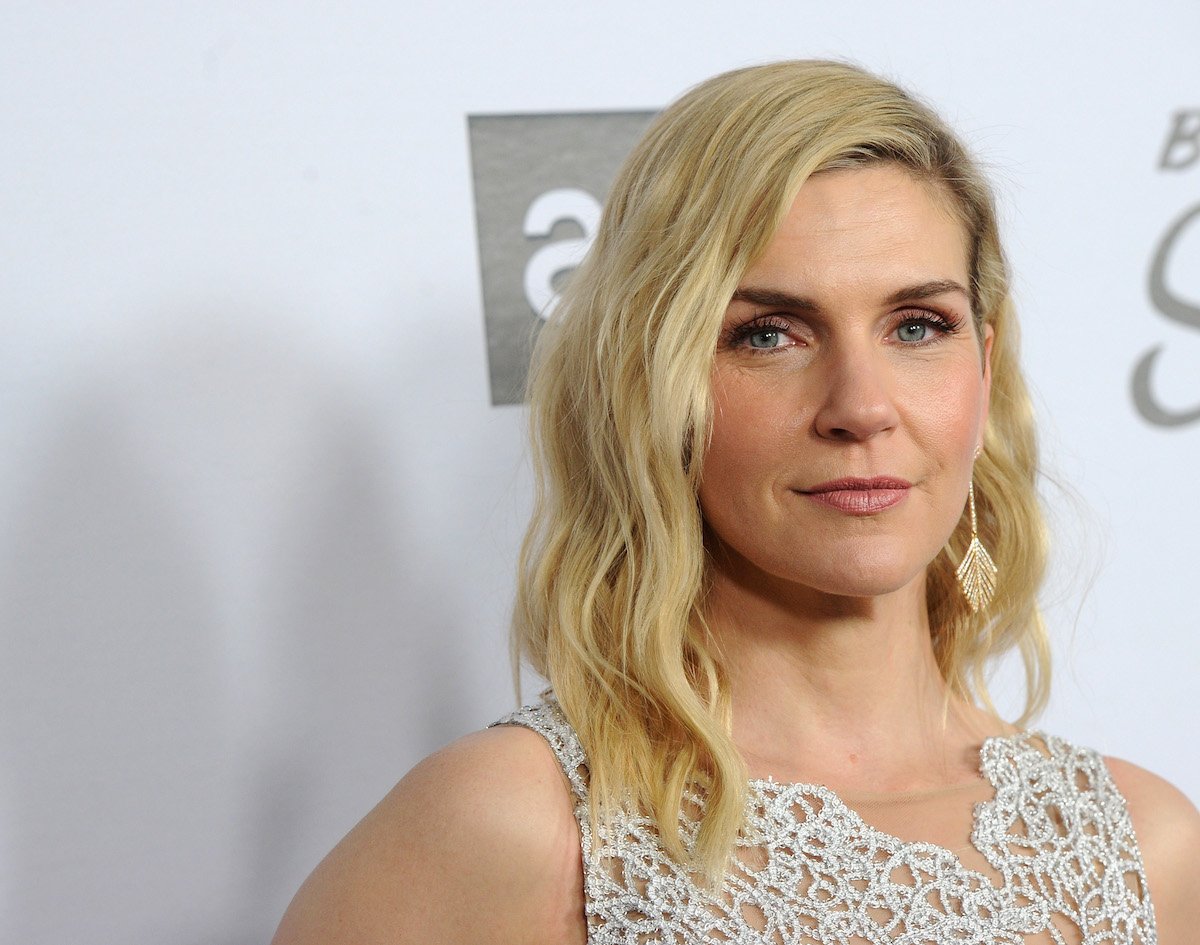 'Better Call Saul' left off with a major twist
Better Call Saul, which premiered in 2015, tells the story of Saul Goodman, a shady lawyer connected to a Mexican drug cartel. His girlfriend, fellow attorney Kim Wexler, tries to be his moral compass, but over time, she begins breaking bad herself.
That was especially clear in the latest episode, when Kim approached Saul with a plan that would ruin the career of their former colleague Howard Hamlin in order to collect a share of a legal settlement. Even Saul with his shady ways was surprised by the idea, telling her: "You would not be OK with it." But Kim responded, "Wouldn't I?" before shooting some Saul-esque finger guns in his direction.
Seehorn suggested fans should brace themselves for the next season
There's still a while to go until the return of Better Call Saul. But in the meantime, Seehorn has teased what viewers can expect when the show returns.
The actor, who plays Kim Wexler, was on Twitter on Dec. 17, when she took questions from her fans and followers. Asked for a word that would describe Better Call Saul Season 6, Seehorn said it would be "devastating."
Without going into details, she noted in a separate tweet that she was caught off guard by what happens, in response to a fan saying they don't think they were prepared for what's ahead.
Kim is one of several Better Call Saul characters whose fates are unknown. Many viewers believe that she'll die, mainly because of her absence in Breaking Bad. But Bob Odenkirk, who plays the "criminal" attorney, has pushed back on that theory.
"In fact, there's some version of life where Kim and Jimmy stay married and live a Mary Matalin and James Carville-type situation," he told The Hollywood Reporter, laughing. "Kim would be a superpowered lawyer with the white-shoe law firm, and he would be the complete scumbag ambulance chaser across town. And at night, they go home, take off their disguises and be kind to each other."
"I don't think that's where we're going to go, but in real life, those weird and seemingly conflicting relationships can be very real," he added. "They can happen. It's probably easy to think that Kim dies, or that anyone who's not visible passes away. But there's still a lot of people who die on these shows; the stakes are high. But I'm with you in that anything could be the case."
There will, however, be violence
Although Odenkirk wasn't aware of the full script, he told Collider he believed violence would occur in the sixth season.
"I'm finding out script by script [how the season goes]," he said. "I'm told that the wheels come off in Season 6 and it explodes in a million directions. That sounds to me like there's a fair amount of violence, but I don't know for a fact."
Show producer and writer Thomas Schnauz later confirmed to Den of Geek that both "physical and emotional violence" would happen, but he couldn't say whether it would be more than previous seasons.
Either way, brace yourself. In the meantime, fans can check out the first few seasons online now.